Stop what you're doing because it's definitely not as important as this INCREDIBLE news: Fiona the hippo will be getting her own book.
We've all grown to love Fiona, the Cincinnati Zoo & Botanical Garden's intrepid baby hippo who was born prematurely. The zoo posted a video of Fiona that went viral last week, and it seems zoo director Thane Maynard wants to keep that love strong by sharing her story with the world.
The book will be called Saving Fiona: Science, Social Media, and the Story of a Baby Hippoo and is "targeted toward elementary school-aged readers," according to The Cincinnati Enquirer. It will be published by Houghton Mifflin Harcourt Books for Young Readers.
Saving Fiona will follow Fiona's journey into the world, meeting her parents, as well as her struggles and achievements, the Enquirer says.
It is slated for release on Jan. 22, 2019 ― a mere two days before little Fiona's second birthday!
"Hers is a great story to tell. She herself is so compelling. But a big part of her story is all the people who've raised her," Maynard told the Enquirer.
Later adding: "In 2017, it's Fiona's world and we're just living in it."
Maynard also indicated that a portion of the proceeds from the book will benefit the zoo.
Fiona is an icon. We are LUCKY to have her in our world.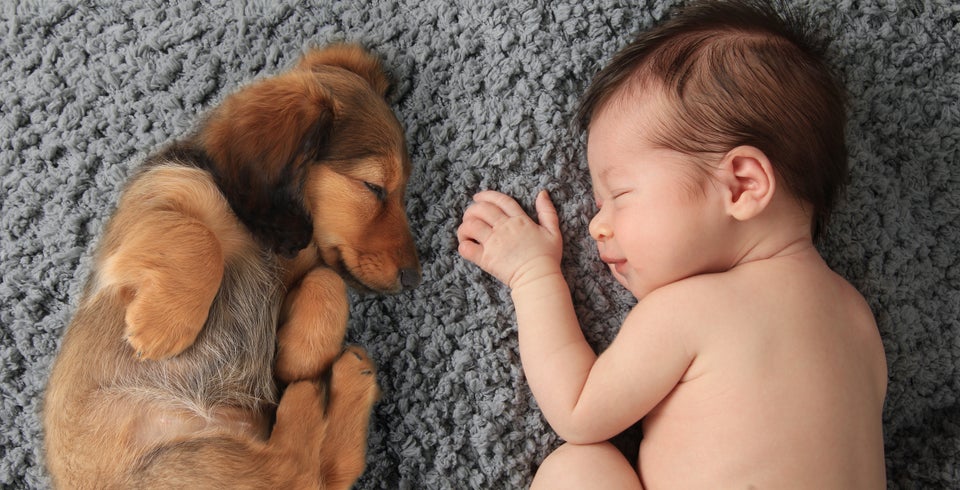 Babies and Animals Sleeping