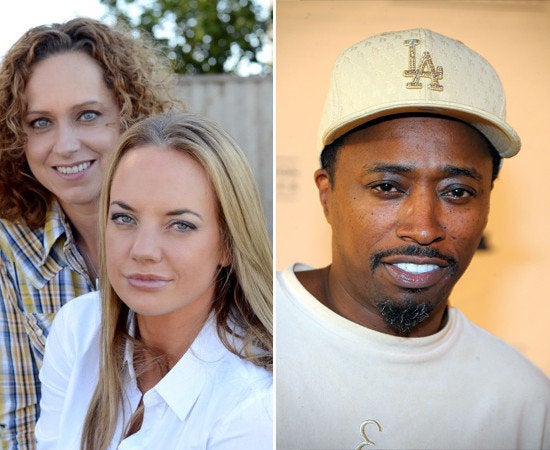 The woman who threw a drink at Eddie Griffin during his set at Tommy T's Comedy Club in Pleasanton, California on July 13, is finally speaking out, and she's asking for an apology and compensation from the comedian and the club.
Fiona Walshe and her partner, Leslie Champlin, say they were singled out by the comedian for being lesbians, and were humiliated and frightened by the events of the evening.
A statement released by Walshe's lawyer gives her version of the events:
At the start of the show, Griffin told the large crowd that he was drunk and had been so for a week. He also drank a bottle of champagne and a shot of hard liquor while on stage.

After the show started, Griffin began singling out Walshe. Griffin initially taunted her for looking like a "librarian" and looking "rigid." However, when Griffin saw that Walshe was with her partner, and wasn't laughing, Griffin called her out as a "Lesbian" to the crowd. He publically humiliated Walshe and Champlin saying, "Oh, l see what's going on here. You're a LESBIAN. All you need is a GOOD-MAN!! I'll volunteer my services to get in between the two of you to show you a good time you won't be needing any strap-on's or vibrators with me." As Griffin spoke he looked Walshe in the eye and began pumping his hips at her face in a violent sexual manner. Threatened, Walshe threw a drink at Griffin.

After the initial altercation with Griffin, Walshe and Champlin immediately attempted to flee the club as Griffin jumped off stage and onto their table. As he approached them, he hurled patrons' drinks, water and a bottle at Walshe. As the couple stood to leave, angry crowd members followed Griffin's actions and also pelted them with drinks. Club security offered the couple no protection as they fled outside and ran to their vehicle.
Eddie was doing his job and making the audience laugh and doing a great job at it. Eddie has never and will never sensor his act. ALL races, religions, genders and stereotypes are considered equal on stage and are all open for material. If you sit front row at a comedy show, it is widely known that chances are, you might become part of the act.
Following the initial reporting of the incident, Griffin referred to Walshe in a statement on his Facebook page as "that dyke bitch."
The statement from Walshe's lawyer indicates that the couple is considering legal action if Griffin does not make an apology and offer some kind of compensation:
Walshe is seeking medical counseling for her injuries. Since the ordeal she has suffered from extreme feelings of anxiety and lack of sleep. Walshe and Champlin have retained the Law Offices of Ruben P. Ruiz. The couple seeks an apology and compensation from Griffin's and Tommy T's Comedy Club. A lawsuit has not been filed to date because the couple want to first allow Griffin and Tommy T's Comedy Club the opportunity to make amends without litigation.
Before You Go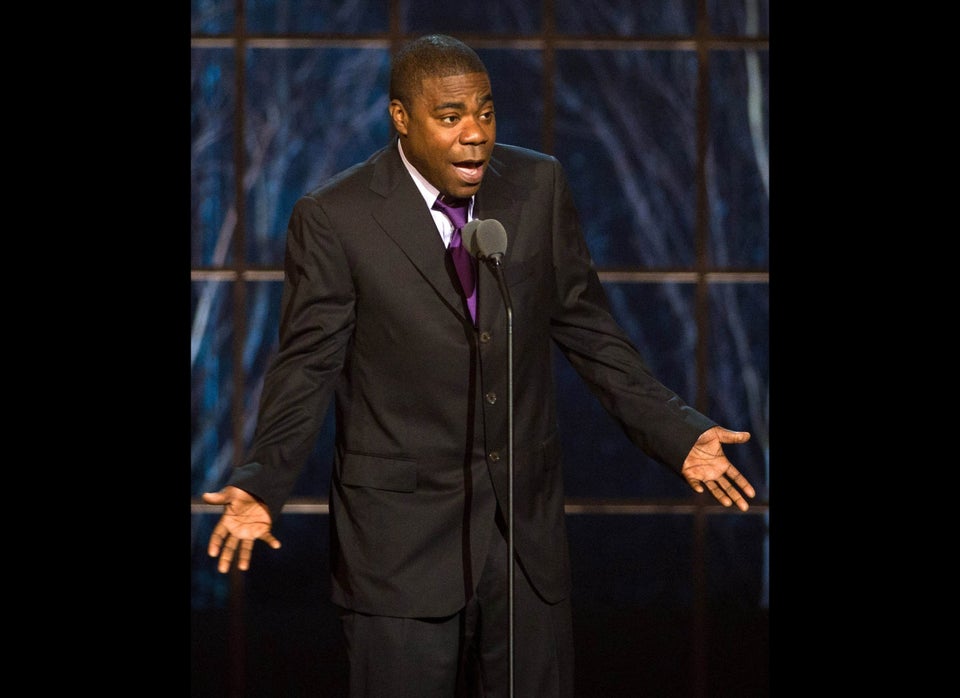 Comedians 'Crossing The Line'
Popular in the Community