When 22-year-old Fior Mendez left behind the Orfanato Niños de Cristo orphanage in the Dominican Republic and moved to New York City to study English and Communications, she had no idea that her dream of becoming a model was about to come true.
And it all happened quickly. Within two months of her move, she signed with Signature Talent Agency and then began attending casting calls. Fast forward to New York Fashion Week, where Mendez walked the runway during the Harlem's Fashion Row show at Lincoln Center in a billowing black and white, long-sleeved gown by Nzinga Knight. It became clear to all who saw her that Mendez just has "it," something beyond her 5-foot-10 frame and flawless complexion.
We talked to the newest fashion star about how growing up in an orphanage has impacted her life and why we think she is the next Tyra Banks:
What was it like growing up in an orphanage?
When I first arrived at the orphanage, it was the first time I ever felt like I had a family. They gave me a lot of support, a lot of love and they gave me an education, which I was never able to have prior to arriving at the orphanage. I've always dreamed that one day I would be able to give back how they gave to me.
What made you want to become a model?
When I was younger, I would always watch TV and always see the runway and look in magazines, and it made me feel whole, like it was what I was supposed to do. And it made me very joyful to see it. So, I always knew that was what I wanted to do more than anything.
How was New York Fashion Week at Lincoln Center different than how you imagined it would be?
It was better than anything I had ever dreamed of before. The emotion that I felt when I was there and the energy that everyone is giving... just being in the space is very surreal. There's actually no word to describe exactly how it felt for me.
What was the best moment of your first fashion week?
The moment was when I walked onto the runway and saw everyone was looking at me and I was walking in this gorgeous gown and the view of the city was in the background and it was breathtaking. I'd never been so happy in my life. I did it and got there like I always wanted. Everyone would always laugh at me when I would say I wanted to be a model. They would say, "Oh, you should be quiet because you sound crazy." Or they would laugh in my face and I would say, "I'm going to be on TV." And they would say, "No way." So, for me to reach my dream was just like the best feeling ever.
Would you like to build a media empire like these models have?
Aside from modeling, I would love to work with different organizations helping children who are in need. Because I was an orphan, I would like to dedicate myself to that. I also see myself being successful in communications, maybe as a reporter or that kind of thing.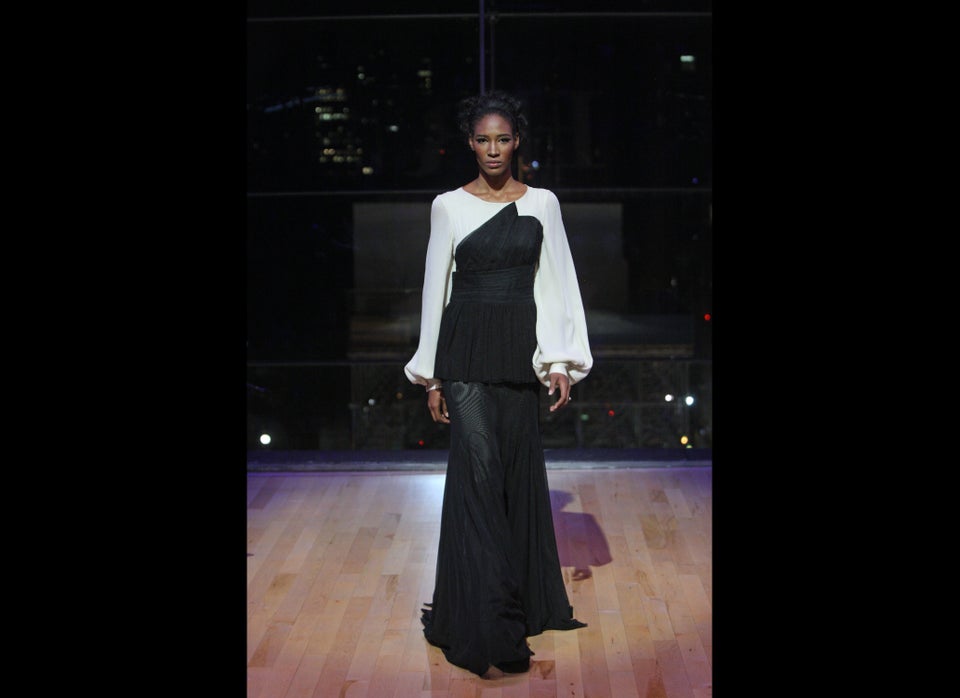 Fior Mendez (PHOTOS)