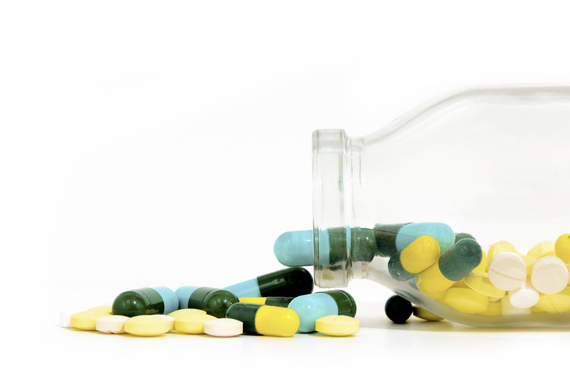 Last week, Carly Fiorina's call for reforming drug treatment policies garnered a strong reaction during the Republican presidential debate when she shared how she and her husband buried their child to drug addiction. Fiorina called drug addiction an "epidemic." She is right.
Opioid addiction is also fueling the nation's heroin problem. Both are derived from the poppy plant, but heroin is a cheaper alternative to expensive painkillers. In the past six years, the numbers of individuals reporting heroin use has nearly doubled from 314,000 in 2007 to 681,000 in 2013. This trend is distressing, as three quarters of heroin users begin their addictions with prescription opioids.

As drug abuse escalates in the United States, we have significant gaps in our ability to provide treatment. For instance, Avi Israel lost his son Michael after he became addicted to the opioids he was prescribed for treating pain related to Crohn's disease. When Michael asked his father for help, Avi could not find a drug treatment bed in the entire state of New York. Tragically, as Michael grew increasingly despondent, he committed suicide while waiting for treatment.
Support for drug treatment reform is gaining strength. In Illinois, the governor vetoed the Heroin Crisis Act citing the state's inability to fund the treatment portion of the bill. However, bipartisan support for the bill was strong enough that state legislators voted overwhelmingly to override the veto.
Drug overdoses are now the leading cause of unintentional death among Americans ages 25-64. We cannot sit idly by and watch this epidemic grow. The National Safety Council believes that successful treatment and rehabilitation for opioid addiction requires a coalition of support from states, employers, insurers and those willing to address the barriers to cost-effective treatment. No parent should experience what Carly Fiorina and Avi Israel -- and tens of thousands of parents like them -- have, that prescription painkillers are killing people, not the pain.
Deborah A.P. Hersman is president and CEO of the National Safety Council.
Calling all HuffPost superfans!
Sign up for membership to become a founding member and help shape HuffPost's next chapter