We know that nothing really cures a cold except rest and time. But that doesn't mean that we aren't always searching for delicious things to eat when we have a cold that might improve our situation, even if for just a moment. Usually edible cold remedies are things like warming soups, spicy stews and strange hot toddy-like concoctions. We're always on the lookout for something new, and we just discovered Fire Cider.
Fire Cider is one of those grandma-style cold and hangover remedies that is designed to be one part soothing, one part refreshing and one part BURNING-IT-OUT-OF-YOU. Shire City Herbals' Fire Cider is the one we stumbled upon most recently, and it sounds like it's definitely going to be up our alley. Here's what's in it: raw, Certified Organic apple cider vinegar and raw wildflower honey. Then we add: Organic Oranges, Organic Lemons, Organic Onions, Organic Ginger, Organic Horseradish, Organic Garlic, Organic Turmeric, and Organic Habanero Pepper.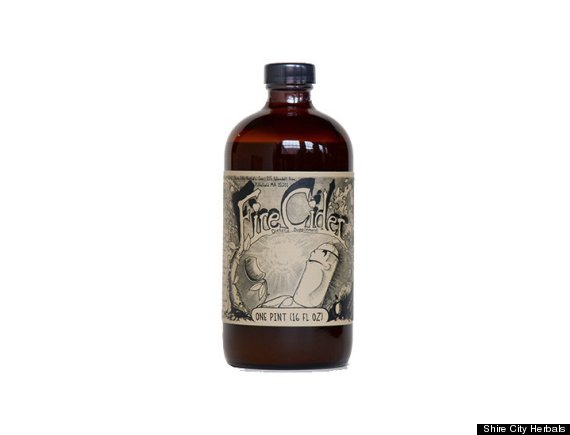 Yes, that combination is just crazy enough that it sounds like it might work. Shire City Herbals recommends taking your Fire Cider in all kinds of different ways, based on your particular ailment. Sore throat? Drink it straight up, as a shot. Stuffy sinuses? Add to hot water, hold your stuffy head over the mug for a while, and then drink like tea. You can even drink it with booze, if you'd like (obviously, we'd like). Sick kid? Shire City Herbals will be the judge of that:
As told by one of our customers- If her kid claims to be sick, she offers him Fire Cider, if he refuses, he's not that sick. If he accepts, he's not feeling well and gets to stay home from school, sipping Fire Cider and orange juice until he feels better.
You can get Fire Cider from Shire City Herbals' website, in portions ranging from eight ounces to a gallon. If you have ever tried this (or have a similarly grandma-approved recipe), let us know what you think in the comments!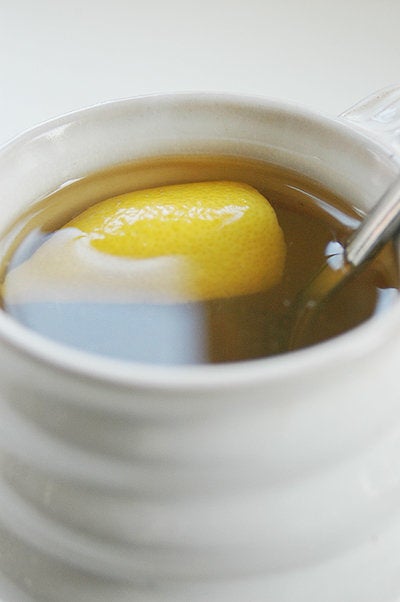 What To Eat When You Have A Cold
Popular in the Community