Firefighters continued to battle a fast-moving blaze which gutted a significant portion of the Fire Island Pines gay resort district early Tuesday.
As the Fire Island News is reporting, the fire destroyed the Pavilion, C.F. LaFountaine and Sip N' Twirl nightspots, along with the Pines Bistro and a bay front home. Though the cause of the fire remained under investigation and the full extent of the damage was still unknown, all businesses north of the Pavilion along the harbor appeared to have been unscathed, and there were no reported injuries.
Fire Island News Managing Editor Michael K. Lavers confirmed to The Huffington Post that 300 firefighters responded to the fire, which began at about 9:15 p.m. Monday. It was the largest response to a fire on Long Island since the Sunrise Fire scorched thousands of acres of pine barrens in 1995, Lavers reported.
"Everyone has a stake in these properties, and the love and passion we all feel for them are ringing loud and clearly this painful evening," Andrew Kirtzman, who owns the properties with Seth Weissman and Matthew Blesso, wrote on his Facebook page. "There is a lot of hard work ahead for all of us. We feel blessed that no one was injured, and proud to be part of this beautiful community."
As Newsday is noting, the Fire Island community has some of the most expensive real estate on Long Island. Bulldozers are expected to demolish the remainder of the properties later on Tuesday, Nov. 15, Lavers noted.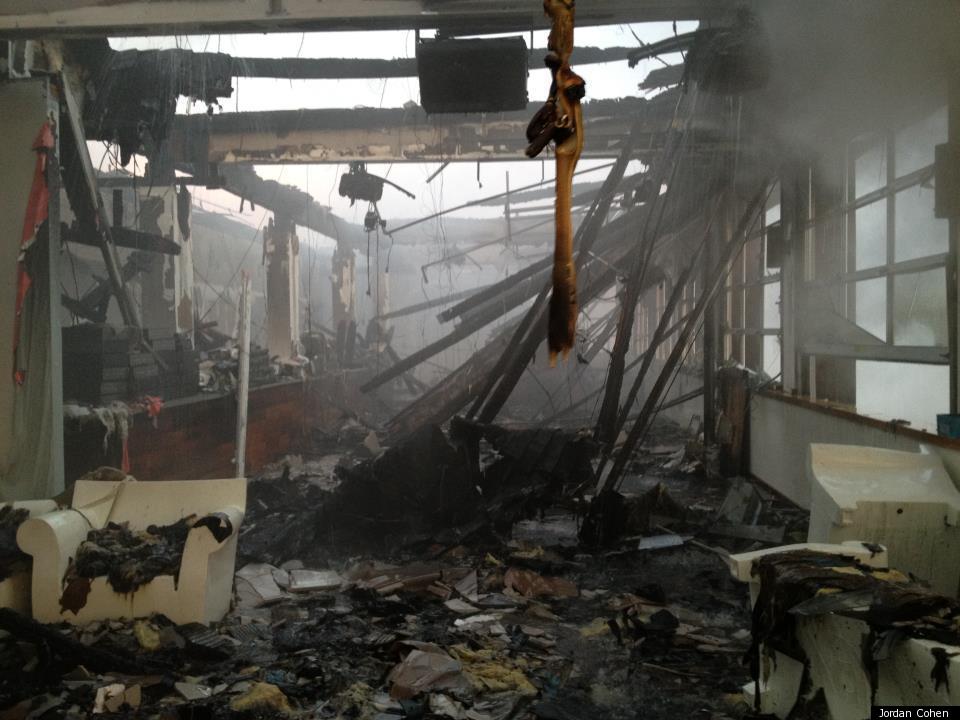 Photos are shown courtesy of Jordan Cohen, a Fire Island Pines firefighter.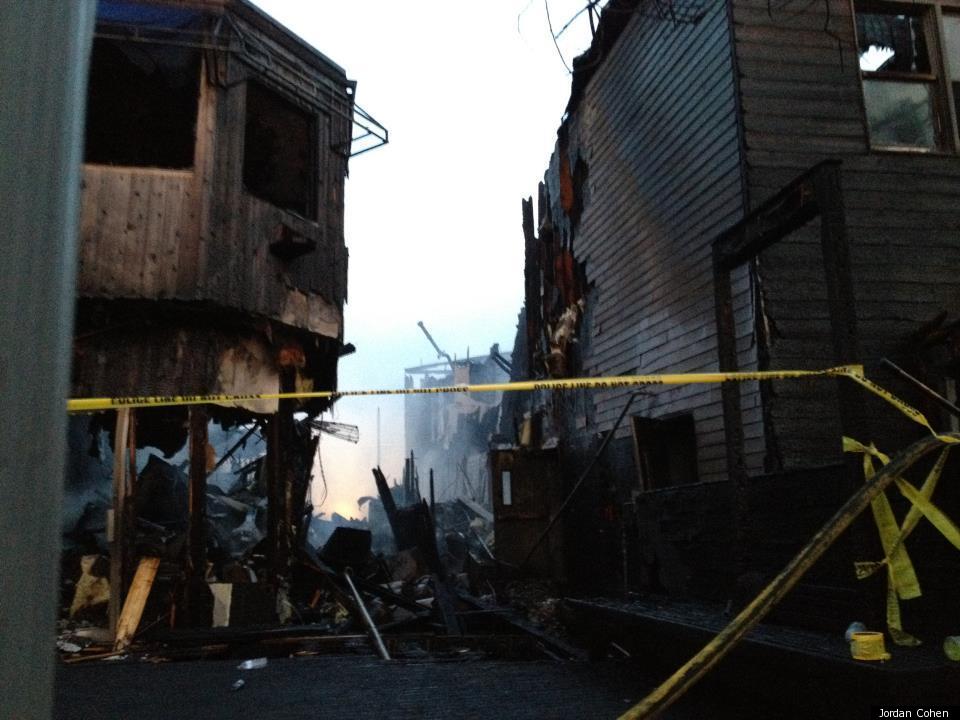 Calling all HuffPost superfans!
Sign up for membership to become a founding member and help shape HuffPost's next chapter