The next time you plan a camping trip, aim high -- as in 55-feet-above-the-mountains high.
There are cabins perched on summits offering unobstructed 360-degree views of the American West that can be yours to use, and you don't need AirBnB to find the lowest price. They're part of the U.S. Forestry Service's century-old fire lookout system, and you can rent them for $30 to $50 per night.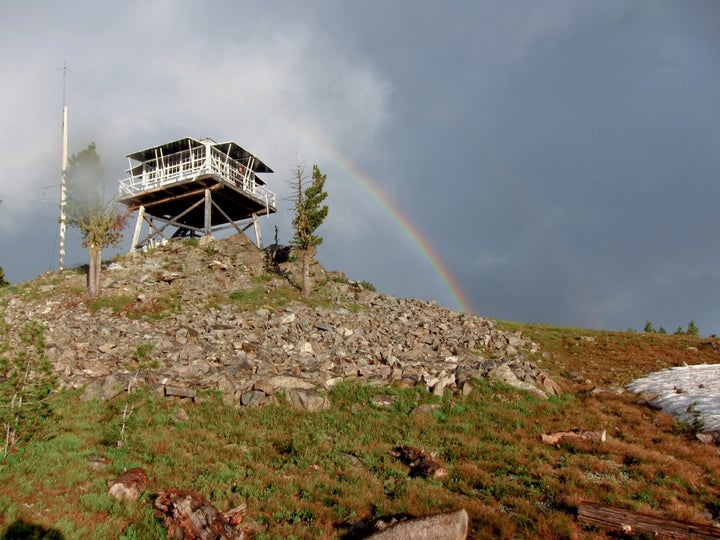 For much of the 20th century, USFS personnel camped in these lodges and cabins atop mountains across America to watch over national forests.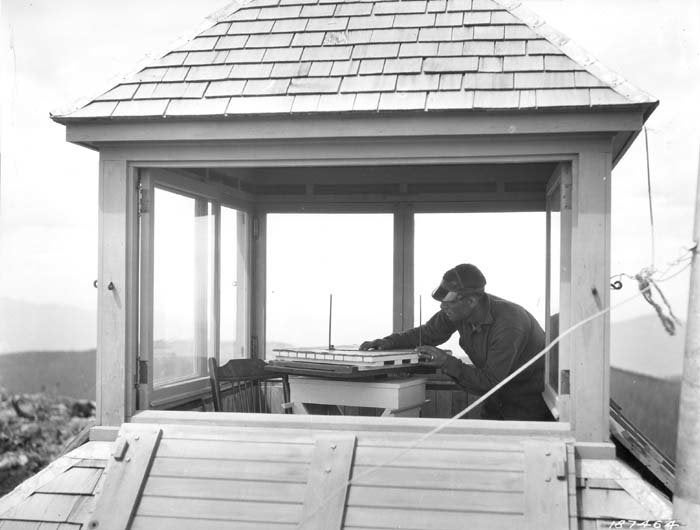 At peak use in the 1940s, more than 4,000 fire lookouts watched over most of the national forests. While most were decommissioned in the 1970s and 1980s, about 900 remain today, and are still staffed during active fire season.
It's a rustic way to travel, and amenities are few. And, because you're at the top of a mountain, water is scarce.
"They're just incredible destinations," he told The Huffington Post. "The fact that you get to climb a mountain and then you get to sleep up there in this little shack up top, watch the day unfold and see how the light changes the mountain -- it's pretty unique."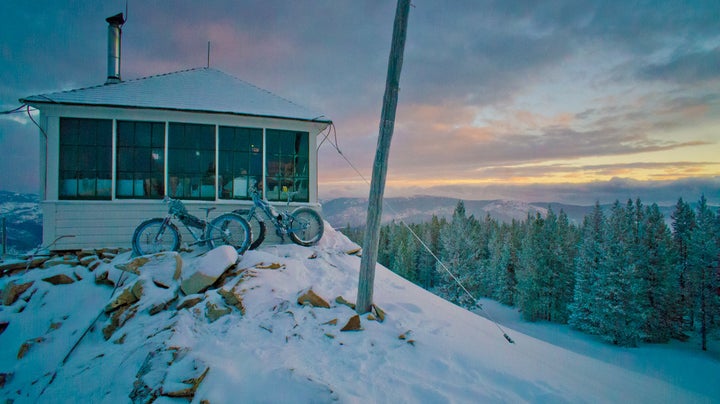 Greene says you're better off if you think about staying in the cabins as though you are packing for a camping trip.
"It's just being prepared in same style that you would be in a hiking trip or backpacking trip or even car camping trip -- being self-reliant. If there's a spatula up there and I can use it, that's great, but I don't plan for it. You never know what's going to happen."
He adds that you should bring more water than you'll think you need, extra food, your own bedding, and toilet paper, too.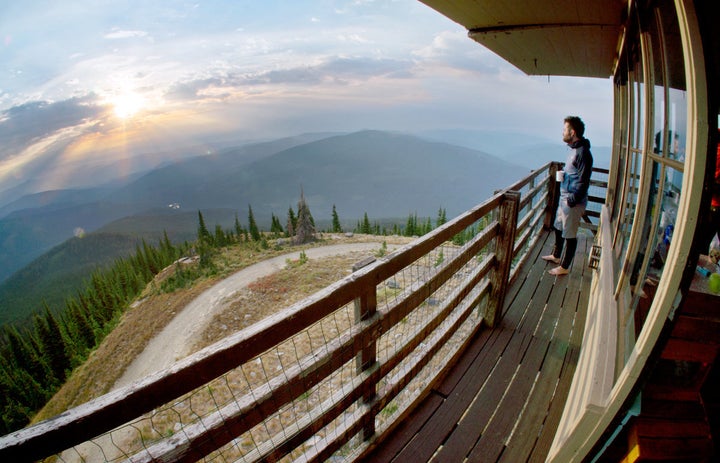 One of Greene's most memorable experiences camping in the fire lookouts came during a lightning storm.
"There was one trip where I biked and stayed in three lookout towers," he said. "I was by myself, so it got a little lonely. Every single day a lightning storm would go through, and boy, you've never felt so alone when you're on a mountain in a little hut and there's 20 minutes of lightning crackling all around you. You feel pretty out there, pretty vulnerable. You're hoping that the lightning rod system's going to work, and after it cleared out, there were the most beautiful rainbows."
Most fire lookouts are only accessible by hiking, but you can drive up to a few, and some allow dogs. Each cabin generally fits about four people, and listings on Recreation.gov will tell you what to expect at each location. Be sure to read the USFS's instructions for more tips.
Many book up quickly, so make sure a cabin is available before you plan your vacation.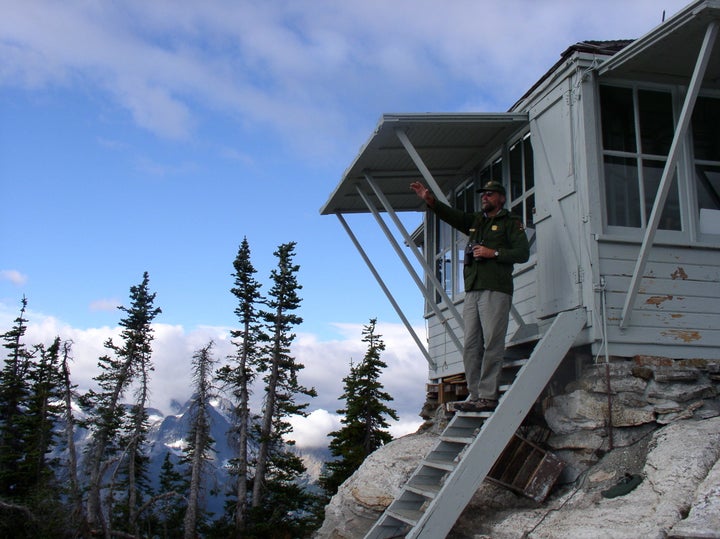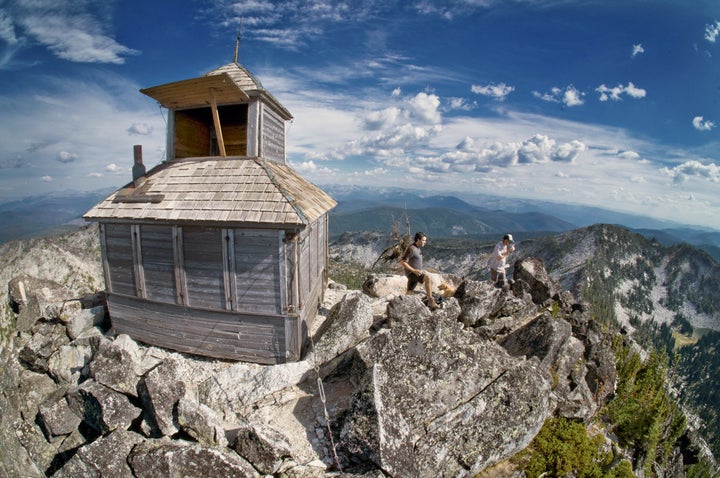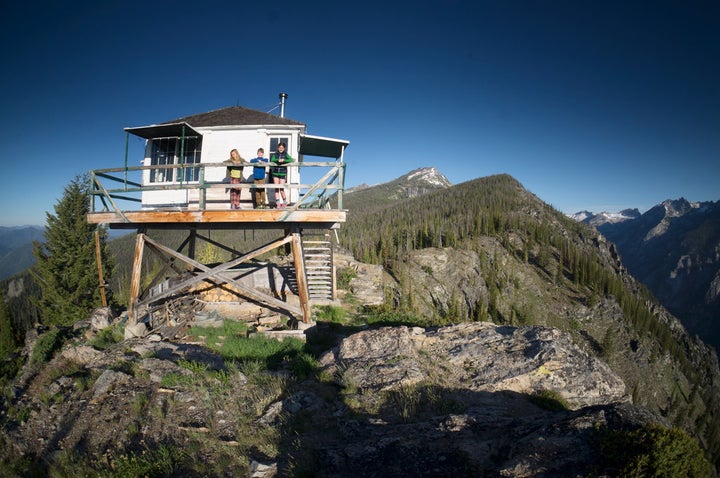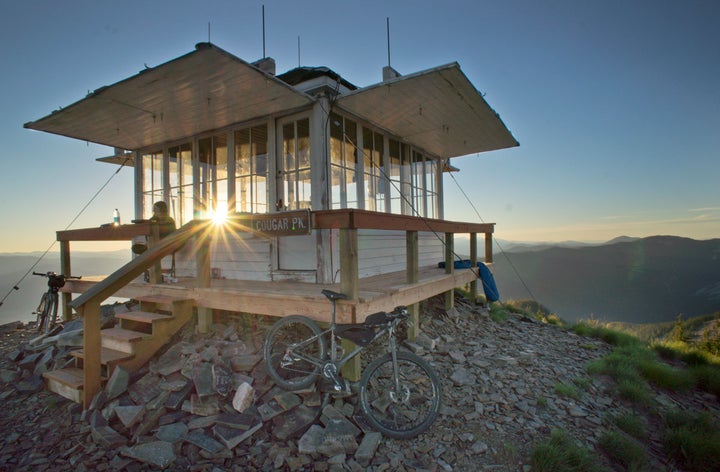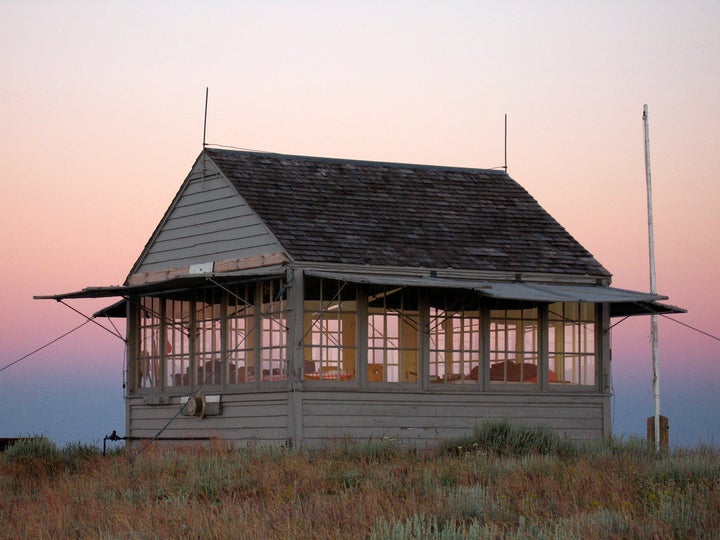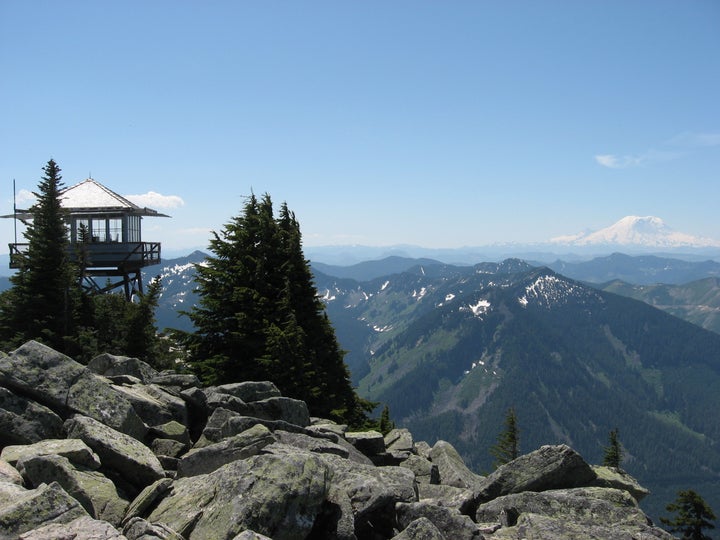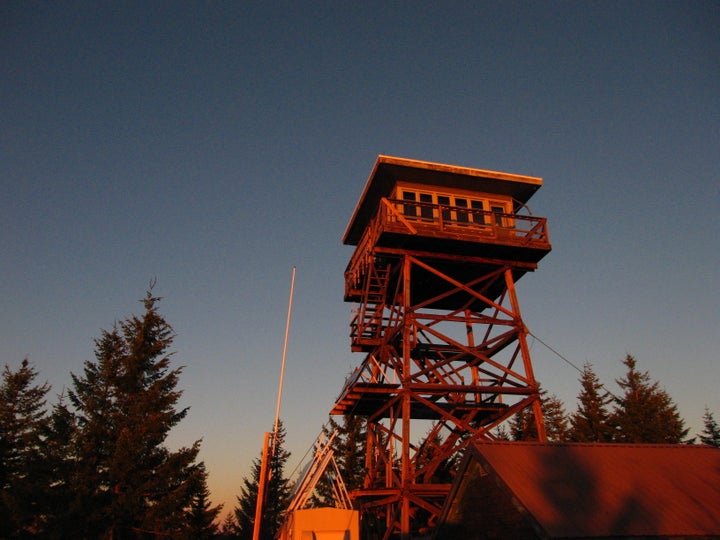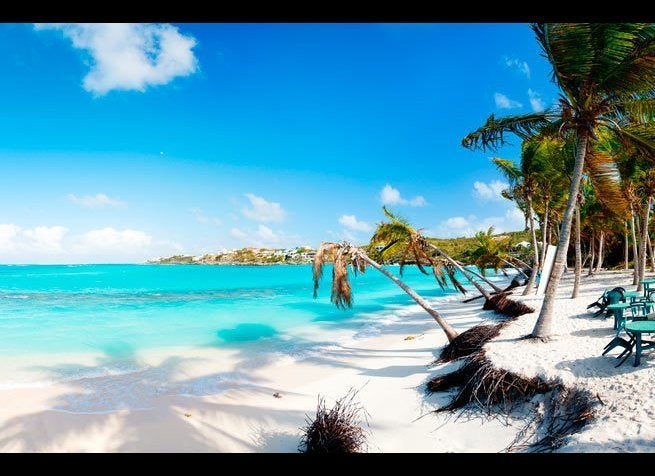 Under-The-Radar Vacation Destinations