This message about gender equality is just so fire. 
The Newtown Fire Station in New South Wales, Australia, is known for cleverly incorporating social commentary into messages on the sign outside its facility. This week, for International Women's Day, the firefighters took to the board to highlight women's empowerment:
Senior firefighter Johnny McGirr told The Huffington Post that the workers at the station are big champions of diversity and wanted to let people know they're ready to help anyone and everyone.
In addition to gender equality, the firefighters have also spoken out against discrimination and supported the LGBTQ community.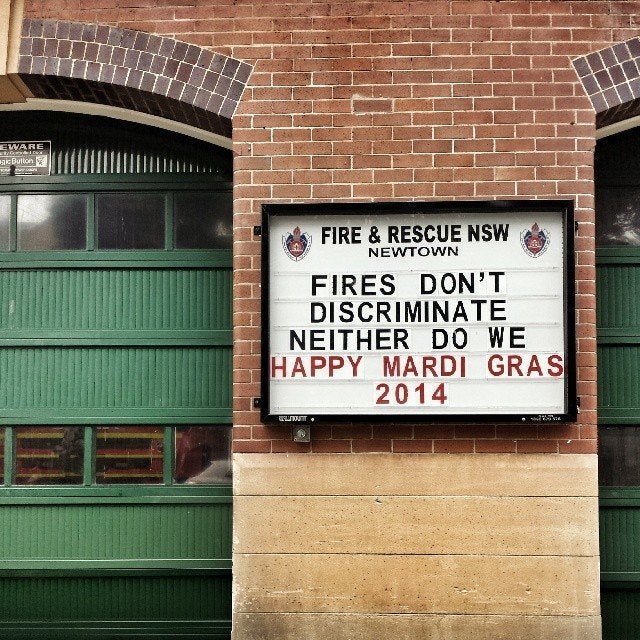 "We want people to feel like the fire station is a place they can go to for help with anything -- a kind of refuge or just a place to go have a laugh and be happy," McGirr told HuffPost. "Mostly our signs about diversity are a show of respect and a display of support for every part of the community."
But not all the signs are tied to social issues. Some of the messages are purely for laughs. 
Ultimately, McGirr says, the station is trying to spread positivity and acceptance. 
"If we can show that we have a softer, supportive side it may encourage others to open their minds and hearts -- that's sounds cheesy but it is true," he wrote. "Did I mention we love making people smile?"
BEFORE YOU GO
PHOTO GALLERY
French Firefighters Release Charity Calendar 2016