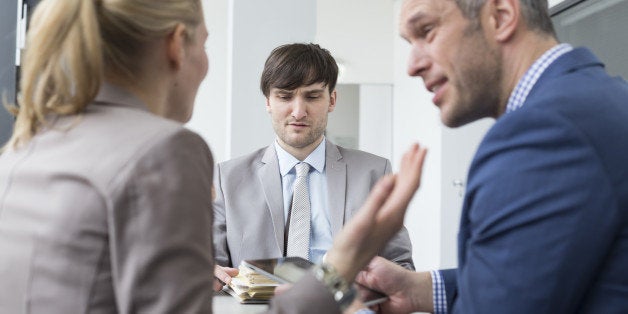 This is a question I often hear from friends, co-workers and those who come to me for guidance and support as they navigate through separation, divorce and co-parenting challenges. Although every person's personal and legal predicaments are unique, there are several essential points to carefully consider before making the decision to fire your divorce attorney or not.
1. Exactly how far along are you into the legal process?
Many times I talk with people who remember struggling to come up with enough funds to pay a large up-front financial retainer and signing an agreement to hire a divorce attorney. Then I discover that they have no clear idea about what is actually going on in their case at the current moment.
Since divorce cases often meander along tediously slowly while everyone waits for several months for the next scheduled court date, many people simply assume that their attorney is staying on top of the process and that there is no need to check in frequently.
However, during the time I worked as a paralegal in a city-wide firm that specialized in Family Law, I often noticed that many divorce attorneys have such heavy client caseloads that they find themselves constantly on the run from courthouse to courthouse putting out immediate fires.
Are you sure about what exactly has been filed with the court so far? What approach is your attorney taking in terms of speeding things up or trying to slow them down? Do you understand and agree with the actions they have taken so far to confidently represent you when dealing with opposing counsel and the judge? Knowledge is power and not understanding and knowing what is or is not going on as your divorce unfolds is critical when it comes to getting your best possible outcome.
2. Are you satisfied with the ways that your divorce attorney communicates with you?
Do they lapse into legalese so often that you can't understand what they are really saying? Are you able to reach your attorney the same day if you need immediate legal advice? Will your divorce attorney promptly respond to your emails and phone calls or do they regularly ask their legal staff to respond instead? Are you able to reach your attorney's cell phone if you find yourself in a heated parenting disagreement that has flared up on a holiday or a weekend?
3. Do you trust what your gut is telling you?
Making a sound decision about if and when to cut your losses and move forward when you are deciding whether to change divorce attorneys is extremely difficult when you have already invested a great deal of your time, emotional energy and substantial sums of money with your current attorney. Since many people going through divorce are emotionally exhausted, emotions often cloud what should be a carefully considered business judgment. Although you may not realize it, divorce is usually the biggest business deal of your entire life.
If you reach the decision that your interests will be protected best by changing to another divorce attorney, be sure to do your research up front to figure out your new attorney's particular strengths and weaknesses and how these could impact your case. Is the new attorney you are considering a specialist in mediation or a highly competitive and cut-throat litigator? Do they frequently represent clients in front of the same judge you will be seeing? How often have they been up against the opposing counsel in cases similar to yours?
Once you have made the decision to move ahead, don't let the practical matters hold you back. It's usually easiest to go ahead and hire a new divorce attorney and then the new attorney will soon enter a motion with the court to represent you. Your previous attorney will file a motion to remove themselves from your case and your new attorney can ask to have all of your legal case records copied and then sent to their office by courier. Or you may choose to ask for copies and deliver them yourself.
It's also critical to ask for a detailed final billing that outlines all previous legal and office related charges and be sure that any retainer monies that haven't already been spent get refunded to you in a timely way.
Regardless of when you decide to replace your current divorce attorney with a new one, the new attorney will still need time to get up to speed on what's been going on and review the discovery evidence and documents that have already been filed.
Despite the hassle factors involved, moving forward through divorce with a new attorney may be just what you need to get what you really deserve over the long run.