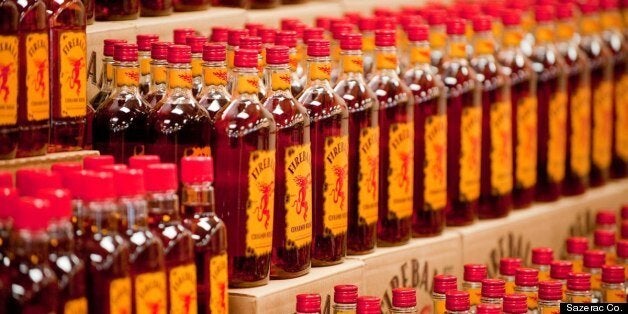 Sometimes, getting your brand of liquor offered to bar-hopping revelers requires epic Super Bowl ads, millions spent on flashy billboards and small armies of skimpily-clad, shot-bearing models. Other times, as distiller Sazerac Co. has found out, tweeting at the bartender will do.
Louisiana-based Sazerac Co. has seen sales of its Fireball Cinnamon Whisky nearly triple since 2012 -- from .8 percent to 2.3 percent of the market for liquors sold at bars and restaurants -- according to an analysis by industry research firm Restaurant Sciences. Demand for Fireball has made the liqueur among the most popular at bars and restaurants where it is offered, according to Restaurant Sciences, which surveyed 400 such establishments. The firm found Fireball had gone from making up a sometimes-negligible percentage of sales in 2011 to constituting 6.7 to 6.8 percent of all tabs this year.
Even more extraordinary than the numbers is the fact that Fireball's popularity has boomed without a conventional marketing push by Sazerac. The company has instead relied on social media and engagement with bar employees to increase awareness of its products, a spokesperson for Sazerac said.
"We don't go into bars and hire girls and force people to take a shot," Sazerac spokesman Steve Schmitz told The Huffington Post. "What we have been doing is pushing engagement with people in the industry, particularly bartenders."
A self-described bar owner with a serious dedication to Fireball.
Schmitz said Sazerac marketers have focused on helping bartenders develop drink recipes that make use of Fireball's flavor profile. Consumers say Fireball, a heavily sweetened spirit with a spicy cinnamon kick, "tastes like Big Red in liquid form." Among the most popular: a recipe that blends a shot of Fireball with a 12-ounce bottle of hard apple cider. Another recipe, which Sazerac says evokes the taste of "Cinnamon Toast Crunch" cereal, mixes Fireball with equal parts "agua de horchata," a Mexican rice and vanilla drink.
Nick Mitchell, manager of Irish Exit Ale House in New Albany, Ind., told HuffPost he does sell a fair amount of Fireball-and-cider mixed drinks. But he noted that the vast majority of sales are to people taking Fireball as a shot.
"It is definitely the "Cheers!" shot," Mitchell said. "You get the group of people that are here to celebrate, and you have glasses raised and shots taken, that shot's going to be Fireball."
Mitchell said the state of Indiana restricts his bar, which serves 400 people on a busy night, to buying two cases of the liquor per week, a total of 32 bottles. Sometimes he'll run out before the weekend even starts, he said.
"It's scary how much people love this product," Mitchell said.
The Fireball team tweets ideas for drinks, like the one above that has a recipe listed on the brand's website.
Donna Hood Crecca, senior director at food industry analytics firm Technomics, said she calculates Fireball sold some 300,000 cases in 2012, a 67 percent increase in volume from 2011. Hood said Fireball is the hottest property within the liquor industry sub-sector branded as "flavored whiskeys," which is highly fashionable at the moment. In percentage growth terms, Fireball is beating out competitors with much more recognizable names, including Jack Daniel's Tennessee Honey Whiskey and Jim Beam's Red Stag Flavored Bourbon. Sazerac declined to confirm any sales figures.
Hood said the jump is unusual, given Sazerac has dedicated limited resources when compared to its much larger competitors.
"This is not a company that has brand ambassadors or a huge sales force," Hood said. "I can't say that I'm aware of any overt promotional action. It's kind of an organic trend, kind of like PBR when the hipsters focused on it a few years back."
Schmitz, the Sazerac spokesperson, also used the term "organic" in describing sales growth, and said connecting with people talking about the brand on Facebook and Twitter had been important in that regard.
Another idea for how to use Fireball, tweeted out to fans.
Schmitz did note there were pitfalls in using social media to promote liquor, a highly regulated and scrutinized consumer product where advertising is concerned. Fireball's social media approach was recently criticized in the United Kingdom, where local distributor Hi Spirits operates a Facebook page for the brand, as promoting binge drinking and the irresponsible use of alcohol.
John Kramer, a consultant for Restaurant Sciences, said that whatever Sazerac has done with Fireball has clearly been effective, and could become even more so in the future. Consumption of the drink in bars is popular in Tennessee, Florida and California, Kramer said, but it is yet to pick up a similar level of enthusiasm in the Northeast.
"It's not really even in New York or Boston or East Coast cities," Kramer said, "It hasn't even started yet."
Before You Go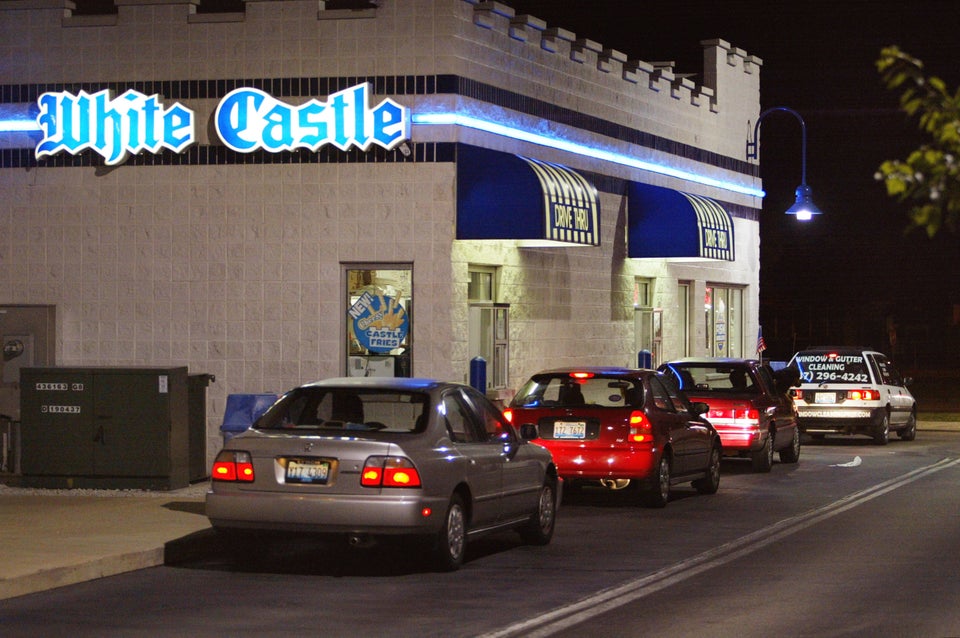 10 Brands Trying To Turn You Into A Junkie