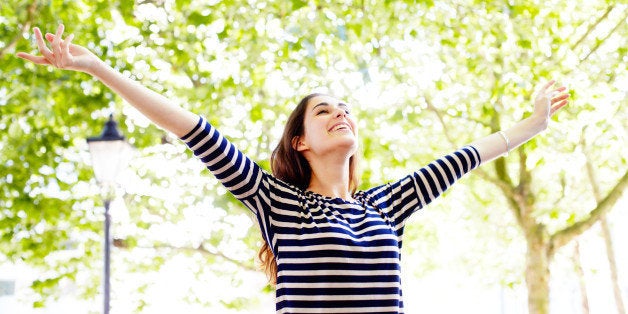 On Friday, November 13, 1992 I was fired from my job as a fundraiser at a non-profit I loved on the day I was to receive my one-year review.
I was devastated because my track record in this one and all the jobs I held up to that point had been successful, very successful. I was devastated because the grounds for my firing were not there; an internal personality conflict - I had been warned about - was the real reason I was walked out of the building that morning after the very brief annual-review-turned-firing. I was devastated because I had left the world of political fundraising so I could use my prowess for asking for money for a good cause and improve the lives of others.
I couldn't imagine a personality conflict would cost me my job when the goal of the work we were doing was to improve the quality of life for people with disease.
I wanted desperately to have my case heard and to correct the misinformation about me. If the right people heard me, my name could be cleared.
When I proposed reaching out to the chair of the non-profit and to the board members who knew me, my father, a lawyer and my great advisor said, "write the letter, read it, throw it away and move on."
I took his advice and did that. Twelve weeks later I had a new job raising money for a campaign for mayor in an office eight blocks from the non-profit offices. In our meeting the candidate said he wanted to "improve the quality of life for New Yorkers."
A little over a year later, sitting in my new City Hall office as a result of my candidate's win, I received a hand written letter from the person who was instrumental in having me fired (the source of the personality conflict). She congratulated me on my new post after she had read about it in the paper. After the congratulations, she asked if I would help her secure my new boss, Mayor Giuliani for an event to help the non-profit from which I had been fired.
Later, during a scheduling meeting I was asked if his participation in an event for this cause would be a good use of Rudy's time and I said, yes.
I kept the beautifully written note of congratulations and request for help in my desk that day and in the many desks I operated from for years. I kept it as a reminder that life moves on and we need to move on with it. She moved on. I moved on. I gained nothing by lamenting over all that was wrong with my firing and gained plenty by ridding myself of the anger and disappointment.
As a result, I found a place to use my talents and give back in a different position than the one I originally envisioned.
The key lessons learned from this Friday the 13th firing came over time and became clearer the further away I got from that bad day.
1.) Be Sad.
Yup. Take it in. Feel everything that comes with the loss of something you counted on that ended in a way you had no control over. It's awful. Take the time to be sad.
2.) Get Your Power Back.
Check. You've been sad. Now it's time to get moving. While the wounds may not have healed, moving forward is the best way to uncover why it happened. It's also important to remember that whoever "did" it to you has moved on. If you keep the sadness and anger in your heart, you give away your power.
3.) Be open.
Your chance to use your talents to improve lives may be in a different place than the one you envisioned. Be open to the offers in the new spaces you may enter after your firing.
Jeanne M. Stafford is writing a book on Asperger's, Improv and Communicating with Power. She trains her audiences and coaching clients to communicate powerfully using improv techniques. Sign up for her FREE 30 Days of YES and find out how using YES words can empower you to possibility. Follow Jeanne on twitter @jeannestafford and visit her website http://jeannemstafford.com
Calling all HuffPost superfans!
Sign up for membership to become a founding member and help shape HuffPost's next chapter