President Donald Trump fired U.S. Attorney Preet Bharara the day after the prosecutor refused to return a call from him, Bharara said on ABC News' "This Week" Sunday.
Bharara said he viewed direct contact from the president to himself, as a law-enforcement official, to be an inappropriate breach of protocol and reported it to the office of Attorney General Jeff Sessions on March 9. "Twenty-two hours later, I was fired," Bharara said.
Bharara's account echoes the testimony of former FBI Director James Comey, who told the Senate Intelligence Committee last week that Trump contacted him directly by phone numerous times between the presidential transition and Comey's own dismissal last month. Comey also testified about one-on-one meetings he had with Trump, some of which he said left him feeling uncomfortable
"It's a very weird and peculiar thing for a one-on-one conversation without the attorney general, without warning, between the president and me, or any United States attorney who has been asked to investigate various things," Bharara said.
"In reporting the phone call to the chief of staff to the attorney general, I said it appeared to be that he was trying to cultivate some kind of relationship," Bharara said.
Comey similarly told Congress he believed Trump wanted to establish a "patronage" relationship between them.
"The number of times I would've been expected to be called by the president of the United States would be zero."
In all, Trump telephoned Bharara three times between December and March, the ex-prosecutor said Sunday.
"They were very unusual phone calls. When I've been reading the stories about how the president has been contacting Jim Comey over time, it felt a little bit like déjà vu," he said.
"The number of times that President [Barack] Obama called me in seven-and-a-half years was zero. The number of times I would've been expected to be called by the president of the United States would be zero, because there has to be some kind of arms-length relationship, given the jurisdiction various people have," Bharara said.
Likewise, Comey testified to just two one-on-one conversations with Obama during the more than three years their terms overlapped.
After winning election in November, Trump met with Bharara, who had been U.S. attorney for the Southern District of New York since 2009, and asked him to remain in his position when the new administration took office. Bharara agreed, only to be fired on March 10 by Sessions, who had asked for the resignations of other U.S. attorneys across the country who hadn't already stepped aside in deference to the new administration.
It is common for incoming presidential administrations to replace U.S. attorneys, though the abruptness with which Sessions handled the matter sparked criticism.
"To this day, I have no idea why I was fired," said Bharara, who stressed he was not alleging a direct connection between his refusal to speak to Trump by telephone and his subsequent dismissal. Sessions dismissed Bharara after he declined to voluntarily resign.
After "This Week" aired, Bharara used his Twitter account to comment on a critical tweet from Mark Corallo, a representative of Trump's legal team. Bharara tweeted that Sessions' office backed his concerns about the March 9 call from the president.
This article has been updated to include Bharara's post to Twitter.
Before You Go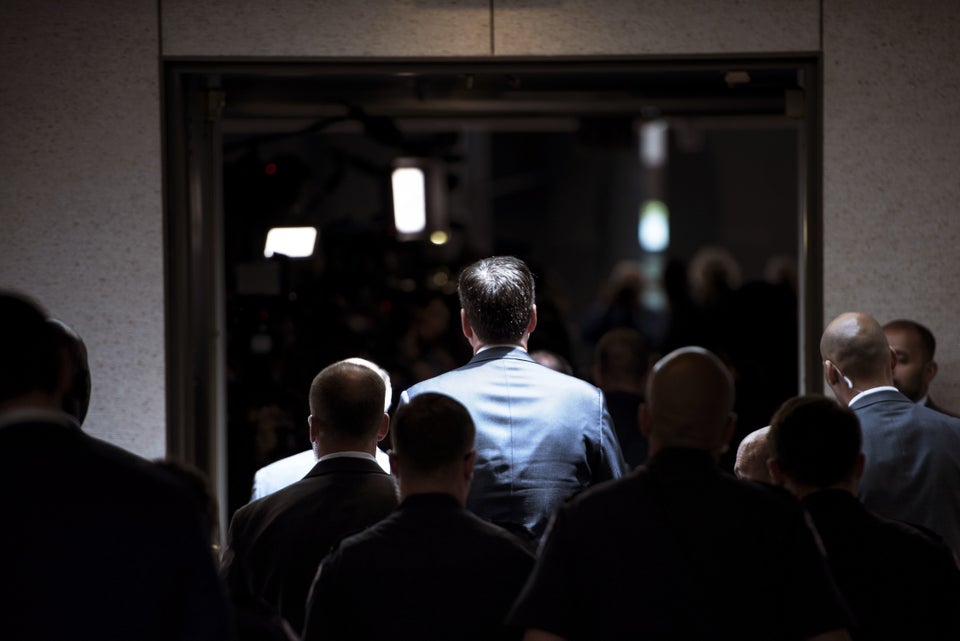 Photos From James Comey's Testimony
Popular in the Community