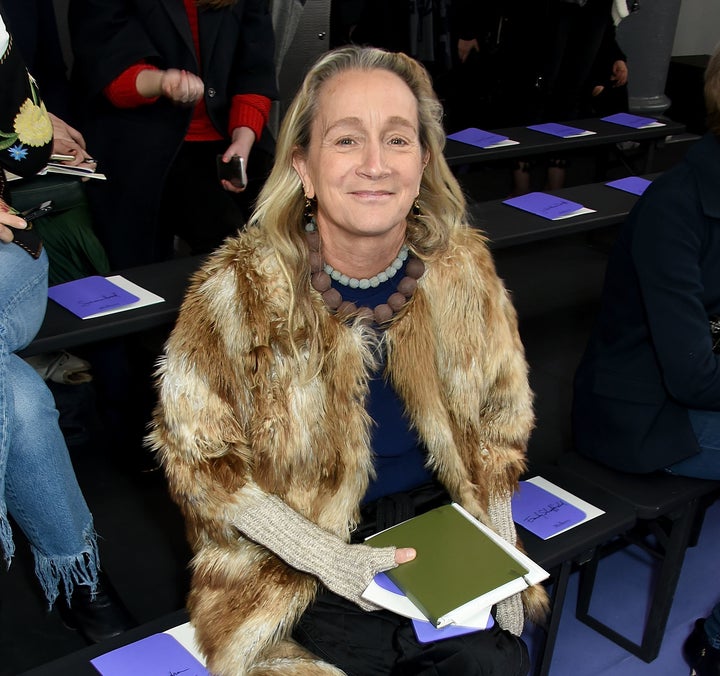 Former fashion director Lucinda Chambers didn't hold back one bit in a new interview about being fired from British Vogue, blistering fashion magazines for inducing anxiety in readers and lacking usefulness.
Chambers told the fashion journal Vestoj that she was fired in just three minutes when she was axed in May after 35 years at the magazine. The interview became the buzz of Paris Fashion Week when it was published online Monday, in part because Chambers is brutally honest about one "crappy" Vogue cover she hated and the reason she'd already stopped reading the magazine.
"I'm not ashamed of what happened to me," Chambers told Vestoj, adding, "I know [my photoshoots] weren't all good – some were crappy. The June cover with Alexa Chung in a stupid Michael Kors T-shirt is crap. He's a big advertiser so I knew why I had to do it. I knew it was cheesy when I was doing it, and I did it anyway."
Chambers also opened up about what she said are the harmful effects of reading and working for a publication like British Vogue, which she said she hadn't actually read in years.
"There are very few fashion magazines that make you feel empowered. Most leave you totally anxiety-ridden, for not having the right kind of dinner party, setting the table in the right kind of way or meeting the right kind of people," Chamber said.
"Truth be told, I haven't read Vogue in years," she confessed. "Maybe I was too close to it after working there for so long, but I never felt I led a Vogue-y kind of life. The clothes are just irrelevant for most people – so ridiculously expensive."
She added that "in fashion we are always trying to make people buy something they don't need. We don't need any more bags, shirts or shoes. So we cajole, bully or encourage people into continue buying. I know glossy magazines are meant to be aspirational, but why not be both useful and aspirational? That's the kind of fashion magazine I'd like to see."
People clearly appreciated Chambers' honesty on Twitter:
"It's usual for an incoming editor to make some changes to the team. Any changes made are done with the full knowledge of senior management," the statement said.
Vestoj briefly took the interview down, citing its "sensitive nature," before reinstating it in full with a note on Tuesday.
"In terms of the reasons why it was removed, they are directly related to the industry pressures which Lucinda discusses in her interview," Vestoj Editor-in-Chief Anja Aronowsky Cronberg told the Times. "As you know, fashion magazines are rarely independent because their existence depends on relationships with powerful institutions and individuals, whether it's for tickets to shows, access in order to conduct interviews or advertising revenue."
Cronberg added, "We hope Lucinda's republished interview will spark a discussion which might, in her words, lead to a more 'empowering and useful' fashion media."
The HuffPost Lifestyle newsletter will make you happier and healthier, one email at a time. Sign up here.