When a group of firefighters met 6-year-old Finley Brown at a summer festival in Moraga, California, they were instantly charmed.
Finley, who was diagnosed with a rare type of kidney cancer and had been going through months of chemotherapy, walked right up to group, introduced herself, thanked them for their service, and began a lively conversation.
"She was quick to show off her scars and tell us what she had been going through, but that was the least of her concerns," Lucas Lambert, one of the firefighters, told ABC7. "She had a big personality."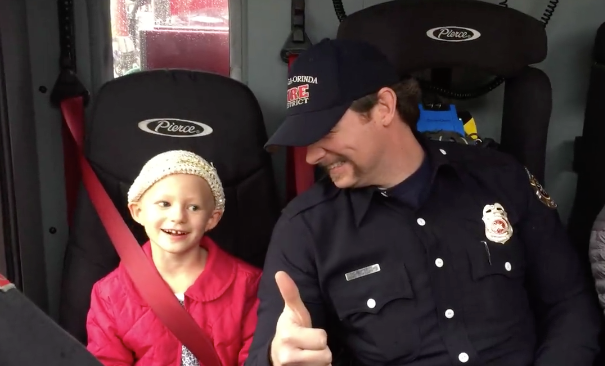 Finley's cheerful personality inspired the firefighters so much, they kept in touch with her, often visiting her home for playdates and delivering gifts throughout the year. They even planned a fundraiser to send Finley and her family to Disney World, according to ABC News. 
So when her last day of chemotherapy approached, the crew of firefighters from the Moraga-Orinda Fire District wanted to do something special.
On Dec. 21, they escorted Finley to a children's hospital in Oakland on a fire truck to celebrate her final day of treatment.
"I've never seen someone with such a big smile going to the hospital," Lambert told Today.com. "I was having just as much fun as she was."
A.J. Brown, Finley's mother, told The Huffington Post that watching Finley go through chemotherapy was "heart-wrenching," but the firefighters' generosity helped keep the 6-year-old's spirits high.
"These guys put their lives on the line every day to keep the rest of us safe, and then on their off time, they do something like this," Brown told HuffPost. "They made our little girl feel like the most special, luckiest child in the world."
When the day finally came for Finley's last round of treatments, Brown says Finley was filled with excitement.
"You wouldn't think that anyone could possibly get excited about going to chemo but Finley was," Brown said. "All because of the MOFD and how amazing they are."
While the men of the Moraga-Orinda Fire District made an impression on Finley and her family, the firefighters say they've been inspired by Finley's enthusiasm and bright personality.
Below, watch Finley's joy ride with the firefighters of the Moraga-Orinda Fire District:
PHOTO GALLERY
Kids With Cancer "Fly" To North Pole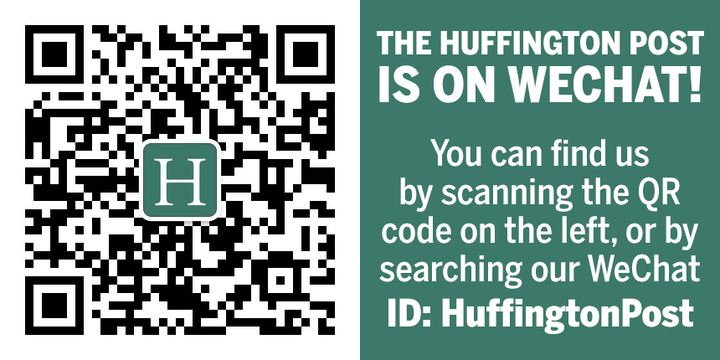 Calling all HuffPost superfans!
Sign up for membership to become a founding member and help shape HuffPost's next chapter