A Fairfield resident had become pinned in the doorframe of a pickup truck in his garage late Sunday afternoon. After neighbors heard the elderly man's cries for help and called 911, police and firefighters arrived on the scene to free him.
The man -- who police later identified as 86-year-old Franc Us -- had somehow become trapped between the door of the pickup truck and the vehicle's chassis. To further complicate the situation, the truck was also wedged up against the garage's doorjamb.
According to a statement released by the Fairfield Fire Department, firefighters from multiple units decided to use brute strength to rescue the man based on the tight squeeze and complexity of the situation. In a video from the scene, captured by DoingItLocal.com, a team of first responders and firefighters lift the pickup truck from the back with their bare hands to free him.
It seems Us was attempting to park the pickup truck in his garage when he became pinned between the vehicle's door and the truck frame. The 86-year-old may have been trapped for nearly two hours before neighbors heard his calls for help, Fairfield Patch reports.
After local residents notified 911, emergency services arrived at the residence within minutes and worked quickly to extricate the man. Us was transported to a local hospital and treated for several injuries to his torso. As of Monday, he was reportedly listed in critical condition.
Related
Before You Go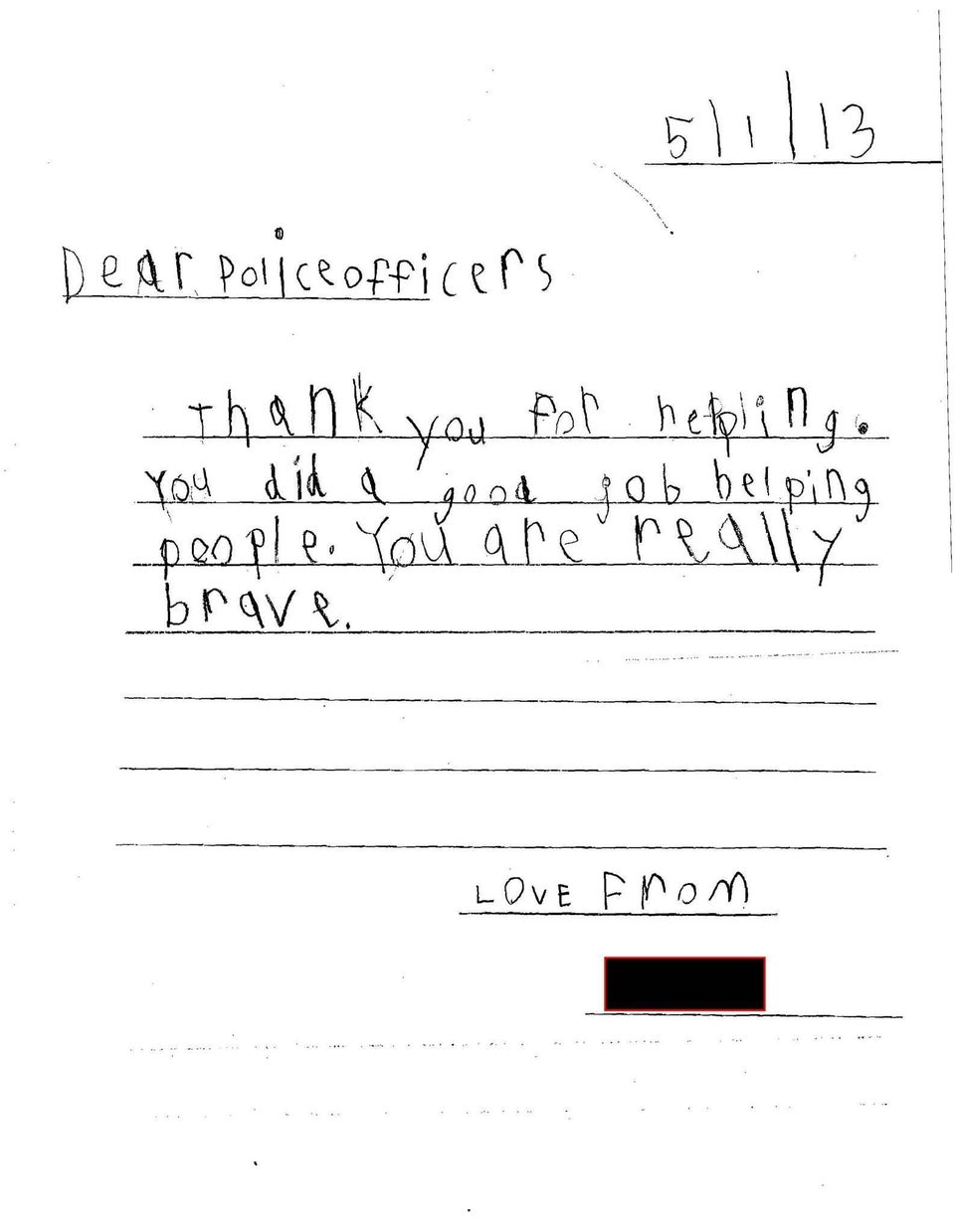 The Most Heartwarming Thank You Notes To The Police