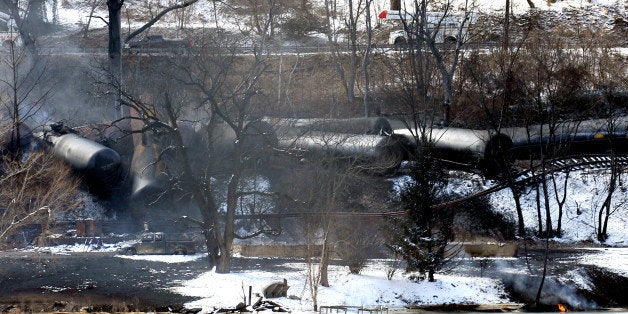 WASHINGTON -- The largest union representing firefighters in North America said Tuesday that a new Department of Transportation rule for transporting oil by rail does not go far enough to enable firefighters to respond effectively in the case of an accident.
Released on Friday, the new rule from the Department of Transportation's Pipeline and Hazardous Materials Safety Administration and the Federal Railroad Administration covers trains carrying oil and other highly flammable liquids. It includes new standards for how tank cars used to transport those liquids must be constructed, and it changes requirements for routing and speed. The DOT's description of the new rule also notes that it requires railroads to provide state, local and tribal governments with "a railroad point of contact for information related to the routing of hazardous materials through their jurisdictions."
It's that information-sharing part of the rule that has the union concerned. Its general president, Harold Schaitberger, wrote in an email that because time is so critical when responding to accidents, emergency personnel need information about what a train is carrying up front, instead of just having a point of contact to find out later.
"Fire fighters depend on all available information to launch an effective response to emergencies like oil explosions. They need to know what trains are carrying and when," Schaitberger said. "These new rules fall short of requiring rail operators to provide the information fire departments need to respond effectively when the call arrives."
Like many environmental groups, the union had hoped for a new rule that would require companies to disclose all flammable liquids being moved before they traveled through a region. Washington State recently passed new legislation that requires railroads to notify state emergency responders about the type oil traveling through the state by rail and the routes the oil will take in advance, which they'd hoped could serve as a federal model.
The DOT's rule indicated that such disclosure might have "negative security and business implications." But Schaitberger said the lack of transparency could be deadly.
"Trains carrying combustible crude oil continue to move regularly through populated communities and pose a serious and immediate safety threat," said Schaitberger.
The union president noted that there have already been four incidents of trains carrying crude derailing and catching fire in the U.S. and Canada this year. A train carrying 3 million gallons of crude oil derailed and caught fire in West Virginia in February, as did another in Illinois in early March. The Associated Press recently reported on an internal DOT analysis that predicted an average of 10 oil train derailments a year in the next 20 years, as more oil is transported by rail.
"We look forward to working closely with the DOT to develop rules that make our communities and those that protect communities safer from deadly rail explosions," said Schaitberger.
Before You Go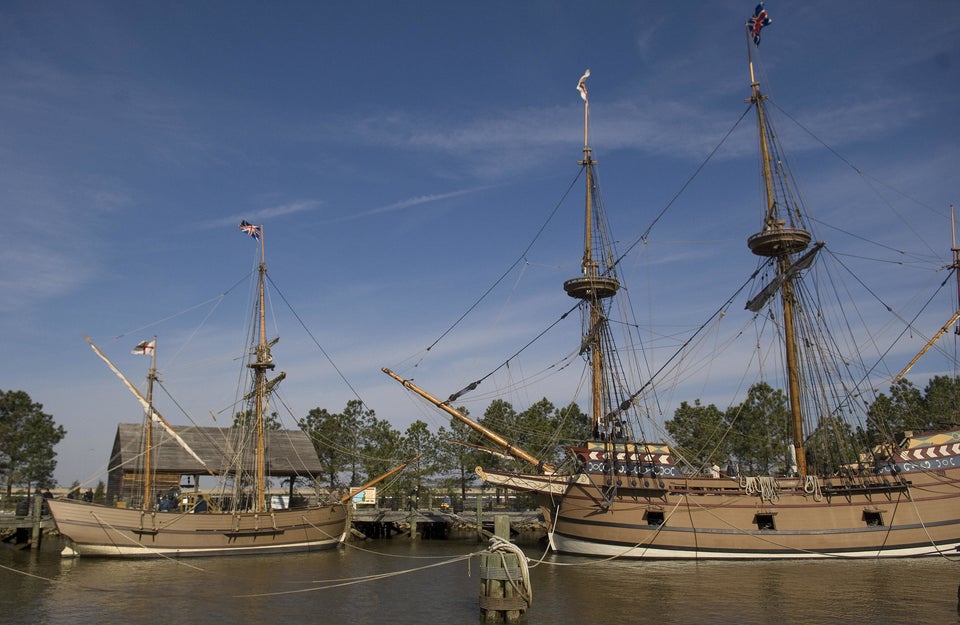 Landmarks That Climate Change Could Ruin
Popular in the Community