Hundreds of public employees, sporting yellow helmets and red jackets, gathered in front of Catalonia's parliament building. Some ignited flares, threw smoke bombs and burned makeshift coffins labeled "public services."
(Story continues below)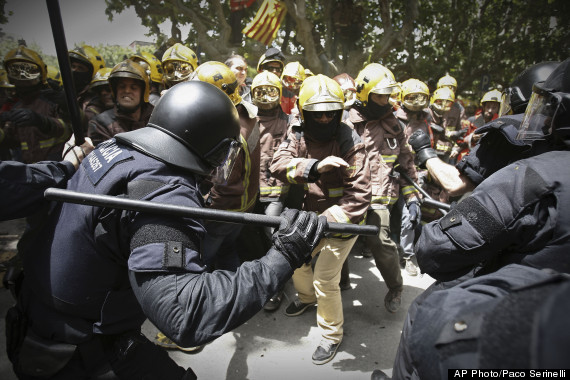 Riot police charge at firefighters during a protest against austerity measures in front of the Catalonia Parliament in Barcelona, Spain, Wednesday, May 29, 2013. (AP Photo/Paco Serinelli)
Labor unions that represent the firefighters warned in a statement that the proposed reductions in staff and spending put the "safety of workers and the people of Catalonia" at risk, according to Agence France-Presse.
According to the Associated Press, the European Union eased its tough stance on austerity Wednesday when it granted several member states, including Spain, more time to get their budget defects under control. However, the countries must now turn their focus to their labor markets and implement reforms to bolster national economies, the European Commission said.
See more photos of the fracas between firefighters and police in the gallery below.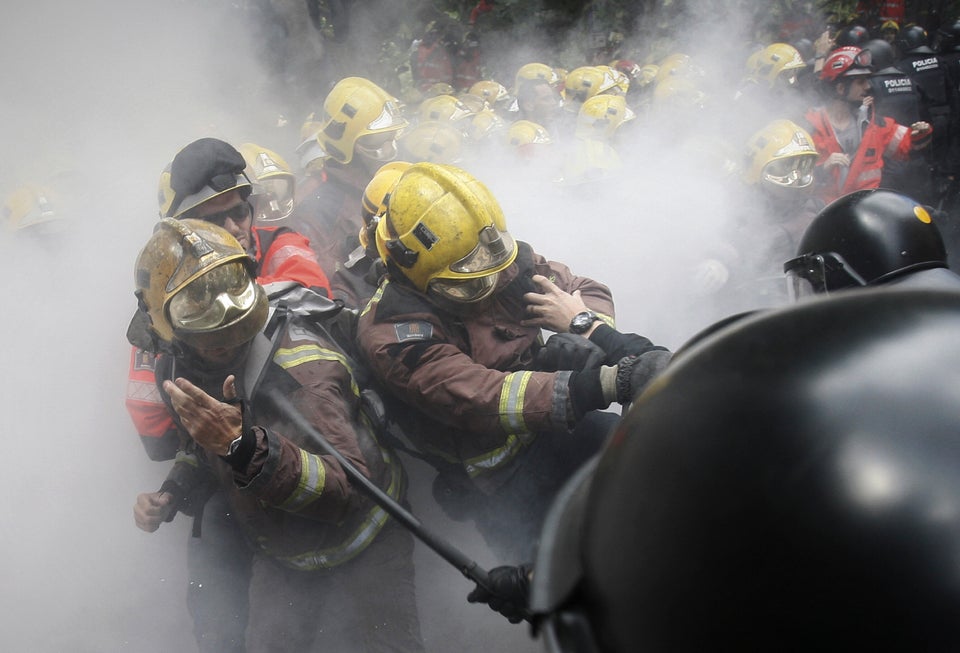 Firefighter Vs. Riot Police In Spain
Related
Popular in the Community