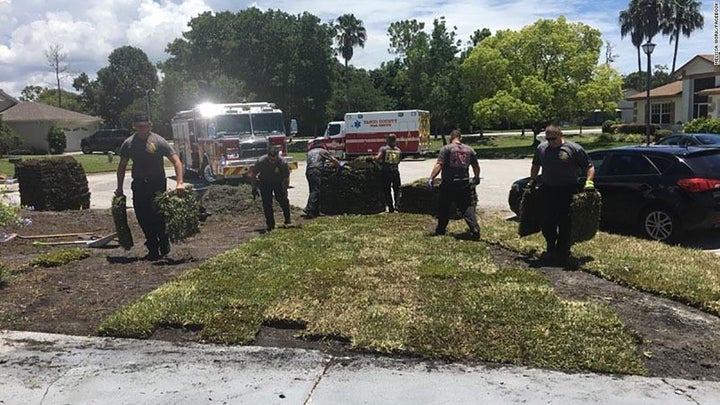 Firefighters and EMTs in Florida not only saved a man's life; they also saved his lawn.
Gene Work of Pasco County, Florida, was laying sod on his yard to avoid a hefty fine from his homeowner's association when the hard work triggered a heart attack.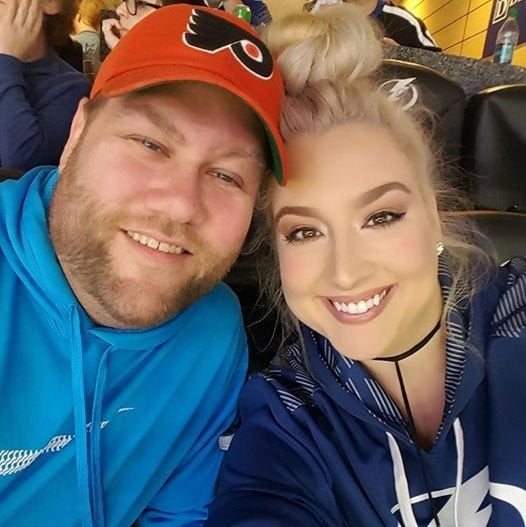 "While he was having his heart attack, literally in and out of consciousness, he kept begging me to figure out the sod and have it put down because he didn't want it to go to waste and die," the man's wife, Melissa Work, wrote on Facebook on Sunday. "It's ALL he kept asking about literally during a massive heart attack."
She told HuffPost that her husband kept on mentioning the sod, even when first responders showed up — and they took notice.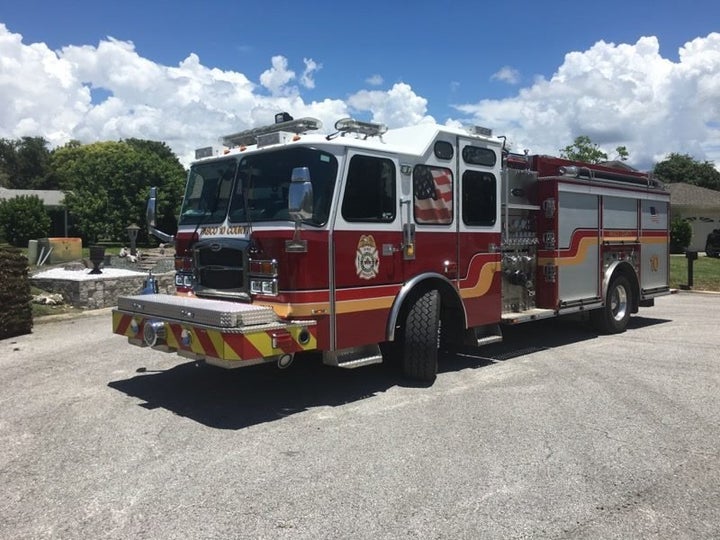 Gene Work's brother-in-law, Mark Rouco, stayed behind to finish laying down the sod while the couple went to the hospital. He had been working on the yard for a bit when the sound of loud engines started getting closer, Rouco told HuffPost.
He then turned around and saw the same fire engine and ambulance that had just taken his brother-in-law to the hospital.
"Then one of the gentlemen got out of the fire truck and told me they had come back to finish laying the sod because they didn't want it to die," Rouco said. "They all just jumped in and helped me complete their yard."
"I felt relieved because I knew the yard would be finished for Gene ... and that meant I didn't have to work until midnight [finishing it alone]," he added.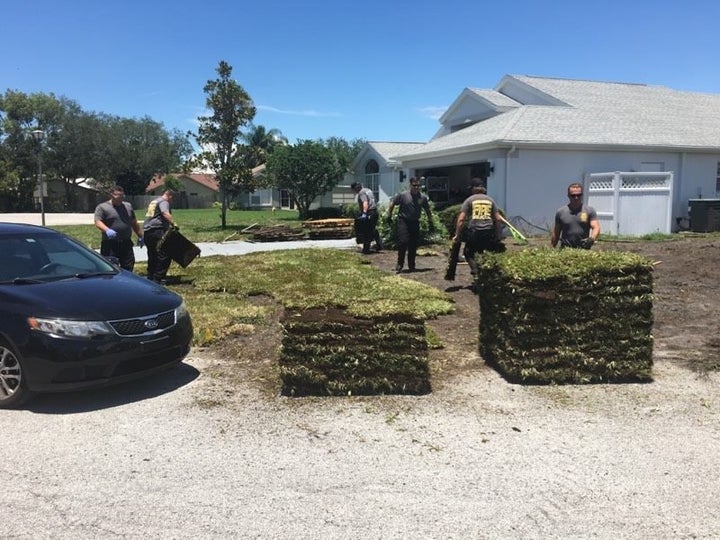 Melissa Work said that right before her husband got out of surgery, Rouco called to give her the good news.
"I was like, 'Stop it!' I just lost it," she told HuffPost.
She said she was so excited, the first thing she told her husband when he got out of surgery was that their lawn was saved.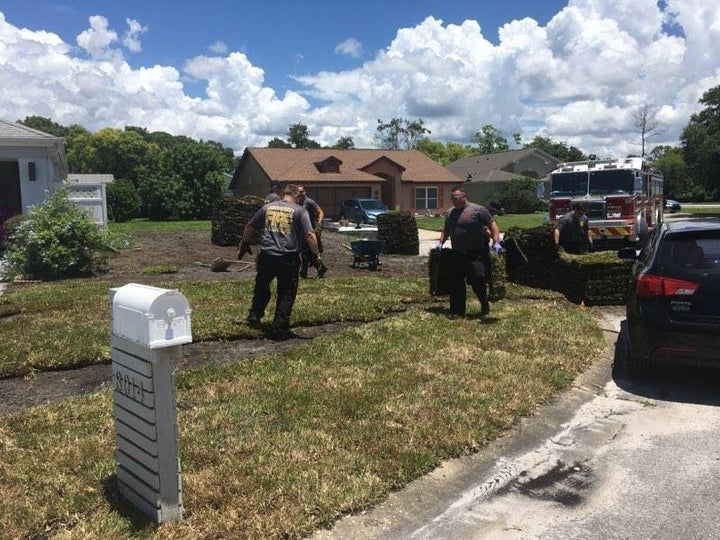 "He was bawling," she said. "He had the biggest smile — and didn't even mention anything like, 'I just survived a deadly heart attack.' It was just, 'Oh my God, my grass is done!'"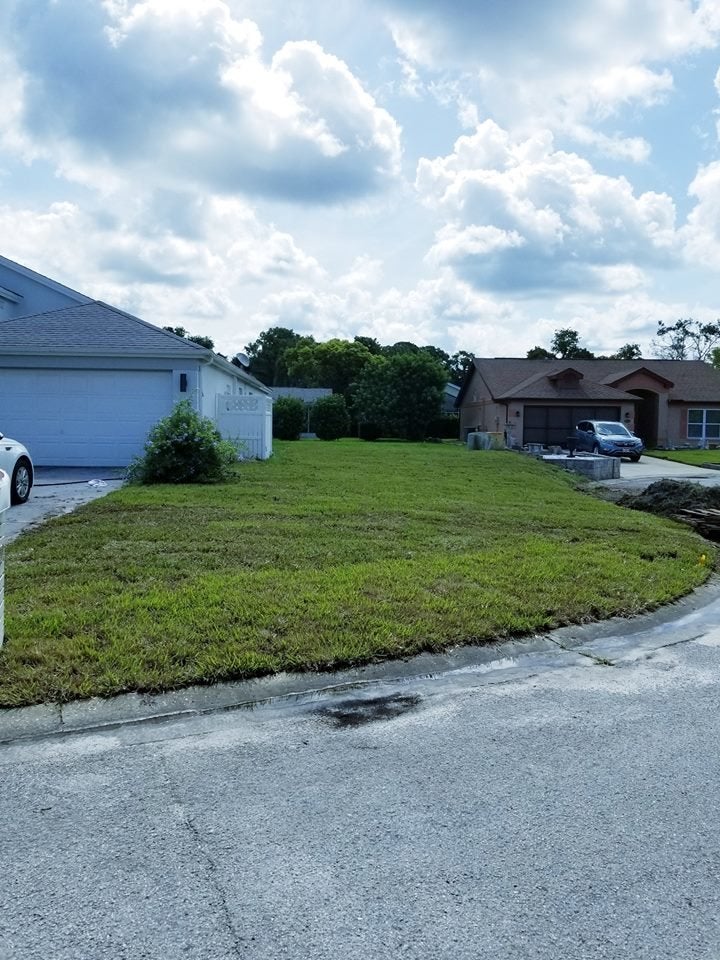 Melissa Work said that ever since she posted the story on Facebook and it went viral, she's been getting a ton of love from their community — and the first responders that helped them are feeling it, too.
On Tuesday, the firefighters who came to the couple's rescue — Pasco County Fire Rescue Station 10 — were honored for their kindness, and the Works got the opportunity to re-meet and thank them.
"They didn't know all we have been through as a little family," Melissa Work wrote on Facebook. "They simply saw someone in need, something in need and did this for us. This wasn't in their job description."
Calling all HuffPost superfans!
Sign up for membership to become a founding member and help shape HuffPost's next chapter