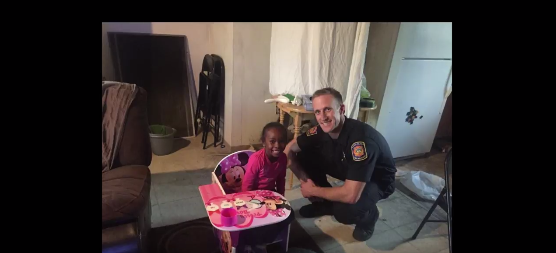 After a fire damaged her Minnie Mouse chair, one lucky girl got a sweet surprise from some firefighters.
The Santa Clara fire department in California tweeted a video on Monday about how some of its firefighters replaced a girl's Minnie Mouse chair with a built-in desk after it was damaged in a fire.
According to ABC News, the chair belonged to Brittany Roberts' daughter and was damaged because of a small trash fire in the family's house. The girl was heartbroken about her chair ― until the firefighters who checked on the house later returned with an identical replacement.
"We saw an opportunity to bring back a smile," a caption in the video from the department reads.
Roberts appreciated their surprise, too, and told ABC News that her daughter adores her new desk from the department.
"Those were the nicest officers or department of authority that I have ever met in my entire life," she said.