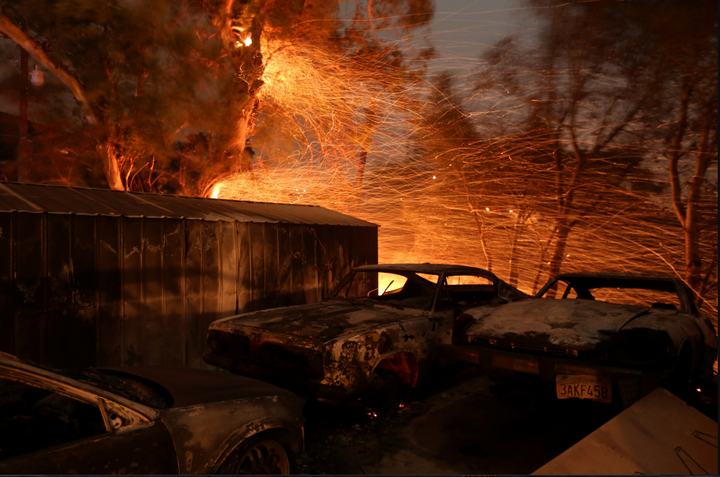 Since December 3, 2017, fiery Santa Ana winds, with single digit humidity, have fueled six wildfires, scorching more than 295,000 acres across San Diego, Riverside, Los Angeles, Ventura, and Santa Barbara counties in Southern California.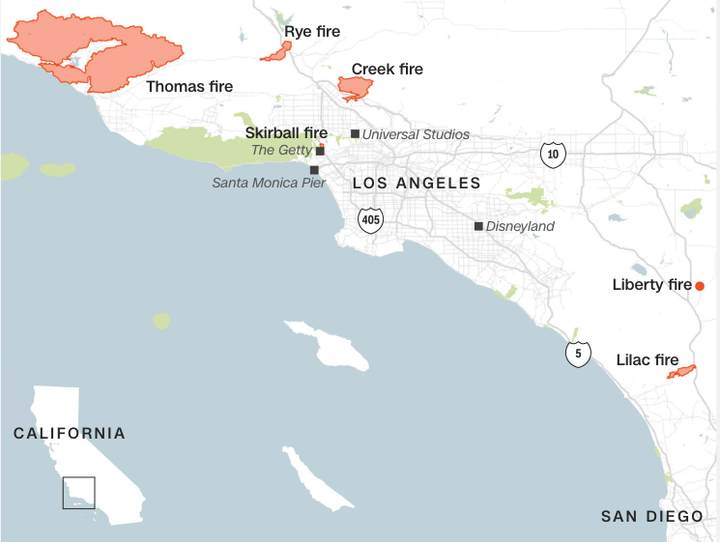 8,452 brave men and women are on the fire lines in Santa Barbara County going toe to toe with the largest firestorm – The Thomas. It has charred more than 273,400 acres making it the largest wildfire in California's history. With about 65 percent of it contained by Friday night (Dec. 22), the city of Santa Barbara is breathing a little easier.
2017 is already the most destructive fire season on record in California. In October, a series of fires in Northern California burned more than 10,000 homes and killed more than 40 people. According to AccuWeather, the economic toll of the 2017 California wildfires could cost $180 billion.
"This could be something that happens every year or every few years. We're about to have a firefighting Christmas. Southern California's fire devastation is the new normal," said California's Gov. Jerry Brown.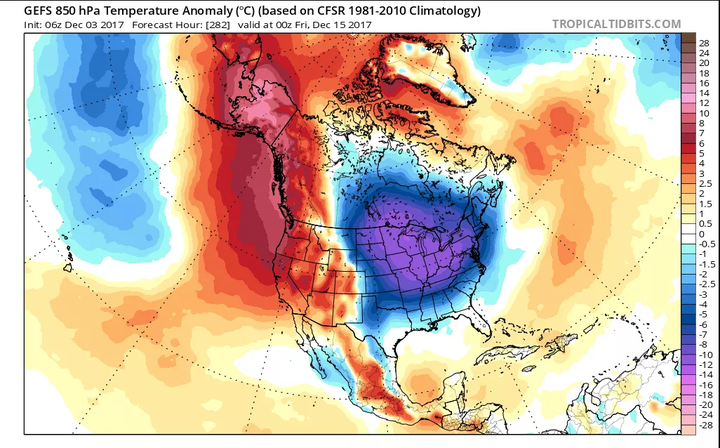 At the beginning of December a huge high-pressure ridge parked off the Pacific coast, creating these perfect conditions for strong Southern California outflow Santa Ana dry winds. This powerful high-pressure ridge is predicted to occur more frequently in the future. According to research from Lawrence Livermore National Laboratory, vanishing Arctic sea ice could drive future California Pacific ridges, spurring more droughts, which in turn result in these hellacious statewide firestorms. Droughts have so far killed a record 129 million mature California trees across 8.9 million acres.
The only way to obviate a higher frequency of droughts, with longer and hotter heatwaves, and more wildfires is to reduce fossil fuel emissions now as quickly as possible until we reach a zero-combustion global economy.
That means immediately ending the annual $5.3 trillion in global fossil fuel subsidies.
Support HuffPost
The Stakes Have Never Been Higher
Related
Popular in the Community