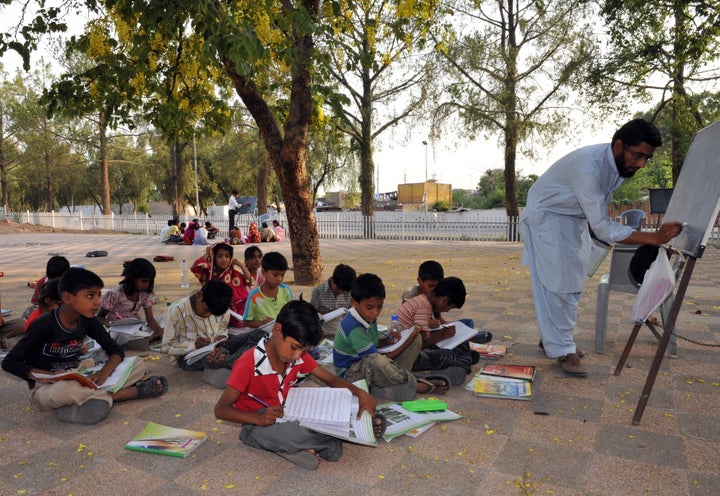 In a country where most kids don't finish school, one man took it upon himself to teach those who are left behind.
Mohammed Ayub has been running an informal school in the park in Islamabad, Pakistan for more than 30 years, according to Al Jazeera. A fireman by day, he goes to the park at 3 pm to teach around 200 students how to read, write and more.
"I see children wandering the streets of Islamabad and think to myself how different their lives could be if they too could acquire an education," Ayub said to Pakistan's The Express Tribune.
Only 50 percent of girls and 60 percent of boys are enrolled in primary school in Pakistan, according to Unicef. What's more, of those enrolled, a full two-thirds of the girls and half of the boys don't end up completing their schooling.
Many kids are not in school because they are working to support their families. An estimated 3.3 million children under the age of 14 work in Pakistan, according to the organization.
"We're the children of poor parents," one student said in the video. "Without an education we'll wander the streets clearing rubbish. It's not our destiny to clear rubbish. We also want to be somebody."
Master Ayub, as his students call him, helps his students prepare for government exams, so they can go on to higher education or get a decent job, according to Al Jazeera. Thousands of students have passed under his tutelage.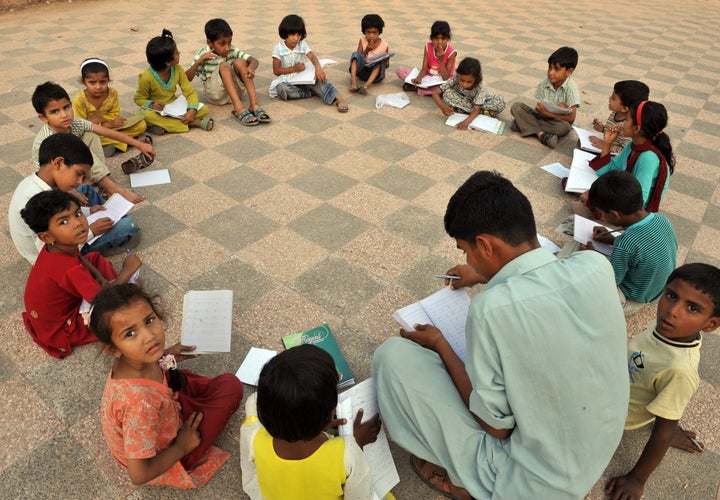 Ayub's goal is to get children back into the mainstream educational system, so he teaches them subjects taught at formal schools, such as English, Math, Urdu, History, and Social Studies, according to the Tribune.
"Had it not been for Master Ayub I would still not be able to read or write, I would just be collecting wood," said one student to the local news outlet.
The best part is, some of Ayub's former students later return to teach classes to the younger pupils.
Informal schools like Ayub's have popped up in other regions around the world, in parks and in the streets, in areas where many children don't have access to quality education -- or any education at all.
Ayub's ultimate hope is to build a school of brick and mortar where he can continue to teach, according to the video..
"If we want Pakistan to prosper, teach one word to a child every day," he said. "Your sisters, brothers, neighbors, wherever the illiterate are -- help them."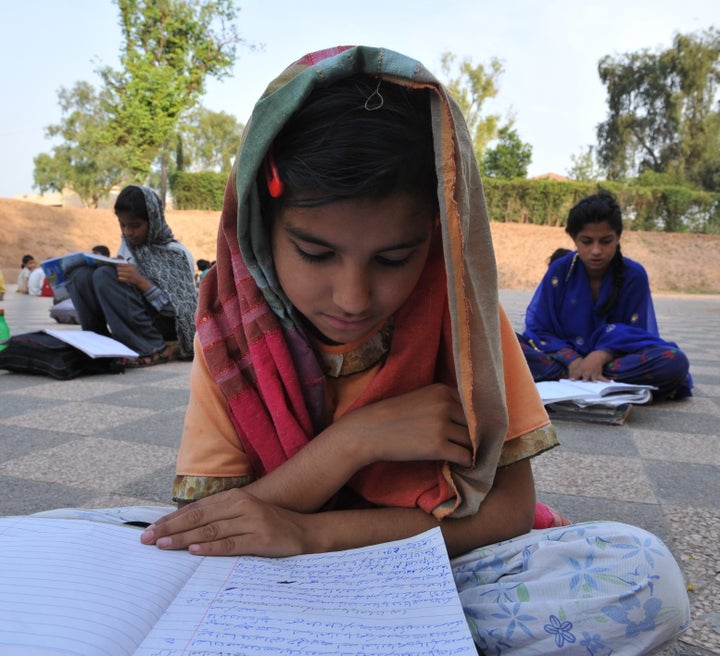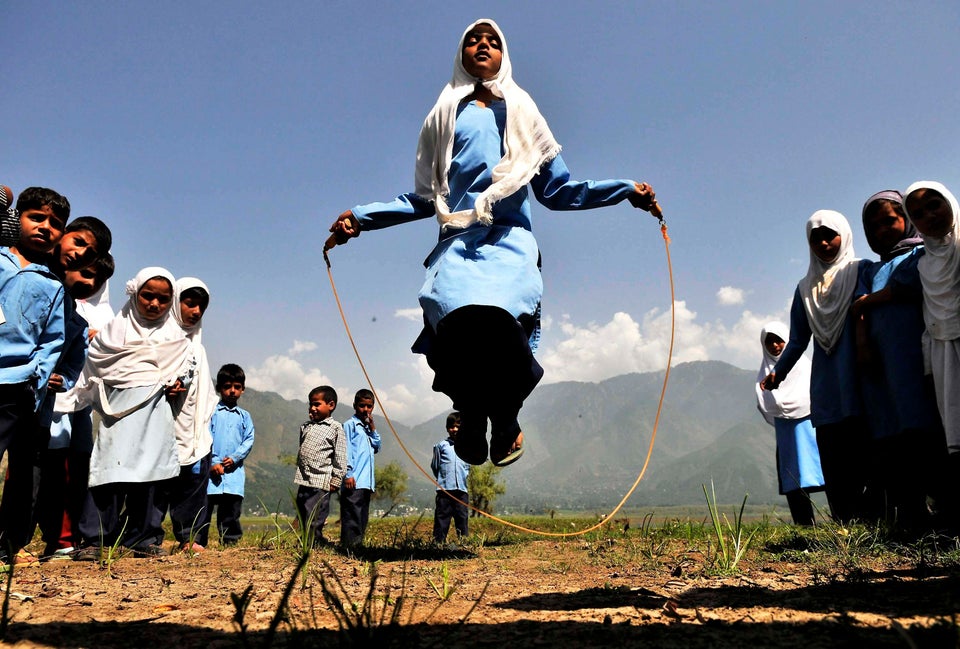 Photos Of Girls Going To School Around The World