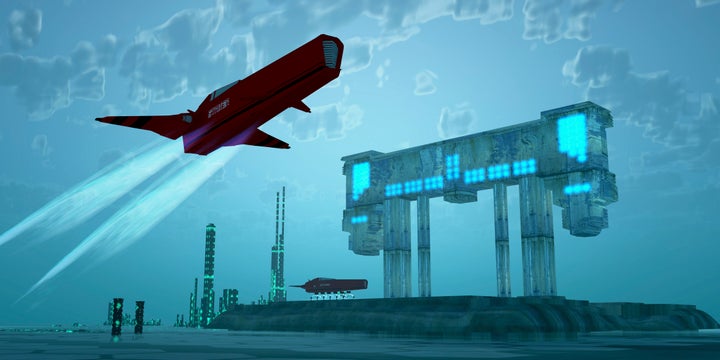 Iraqi Transport Minister Kazem Finjan held a press conference recently in the Dhi Qar district to announce the construction of a new airport. He included some rather startling statements:
"Perhaps many of the people of the Dhi Qar Governorate do not know that the first airport to be built on planet Earth, 5,000 years ago, before the Christian era, was built here, in Dhi Qar."

"When the Sumerians settled here, they knew full well that the atmosphere was suitable for flying to outer space. It was from here that the Sumerian spaceships took off towards the other planets."

"The Sumerians were the first to discover the 12th planet, which was acknowledged by NASA, and named Nibiru, and which completes its orbit around the sun every 3,600 years."
What?! What was that again, Mr. Transport Minister of Iraq!
Let's rewind the videotape and watch Finjan talking (with confirmed on-screen English translation) about that 5,000-year-old, spaceship-launching airport.
This raises a lot of questions, including:
Why would Finjan ― an Iraqi government official ― bring this up at a news conference announcing a construction project?
Did some higher-up direct or approve Finjan's startling statements?
Do the other individuals appearing in the video with Finjan seem amazed, amused or, even skeptical of what they're hearing?
Why haven't Finjan's claims been widely reported by Western media?
Ancient Sumerians established one of Earth's earliest civilizations in southern Mesopotamia, which is now southern Iraq. The Dhi Qar region ― where Finjan said the ancient airport was located ― is outlined in red on this map: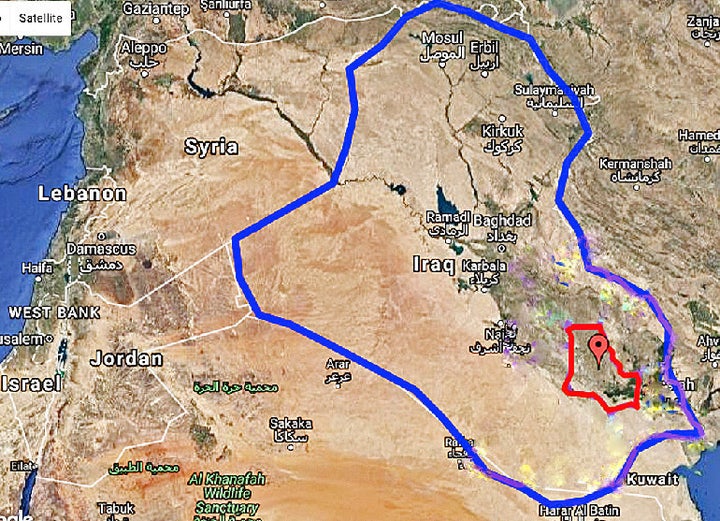 Finjan cited the works of several authors, including Zecharia Sitchin, who translated ancient Sumerian cuneiform texts that allegedly refer to a planet called Nibiru, which supposedly orbits our sun every 3,600 years.
The New York Times earlier this year reported that a pair of California Institute of Technology astronomers wrote in The Astronomical Journal of the possible discovery of a giant planet beyond the orbit of Pluto. That potential planet, however, may not be the same Nibiru that Finjan mentioned.
In the end, the speculative statements made by Finjan are just that. He offered no substantial evidence to back up his claims, other than the speculation of others.
Many people who watched Finjan present the idea that interplanetary spaceships were launched from where a new Iraqi airport will soon rise were skeptical. Comments left on the video of his news conference included this from Ben in the Netherlands:
"If this class-A numpty really believes that nonsense, why is he allowing an airport to be built there? Why not excavate the site and actually look for proof?"
Before You Go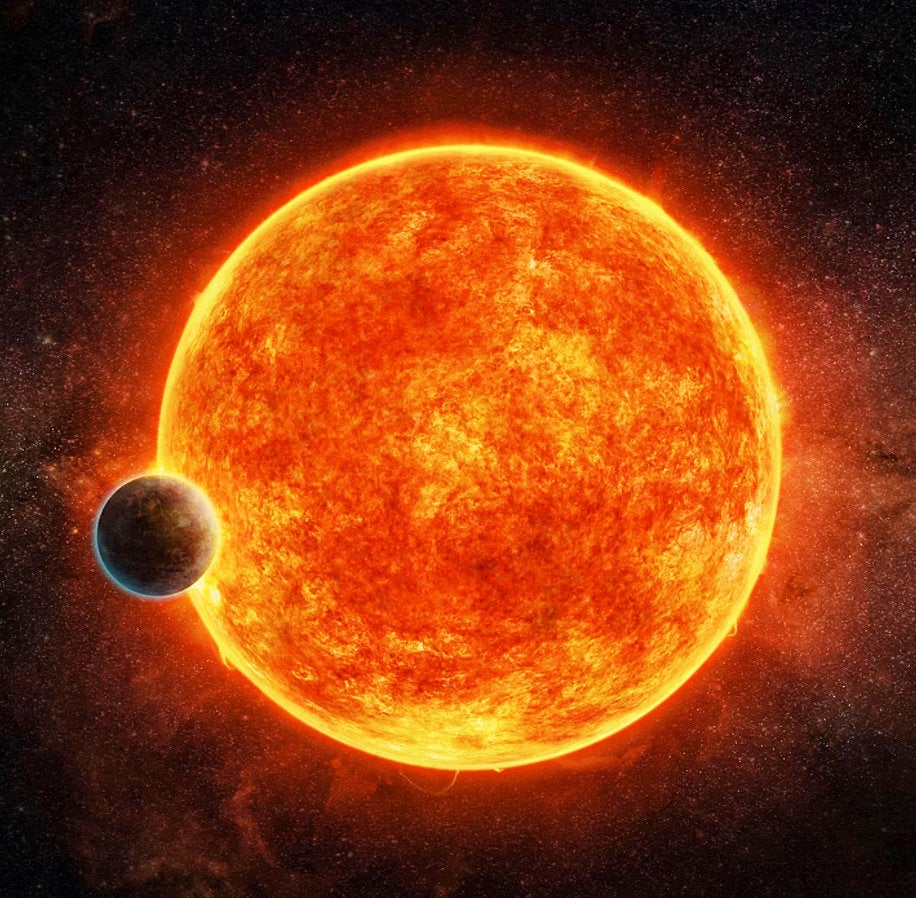 Artists' Conceptions Of Extrasolar Planets
Popular in the Community