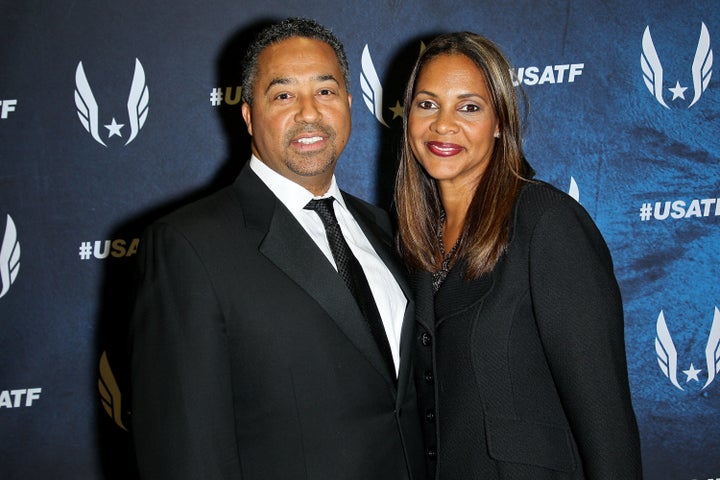 You might be surprised to hear that a pediatric dentist played an integral role in Wallace's win. And, no, it had nothing to do with his teeth.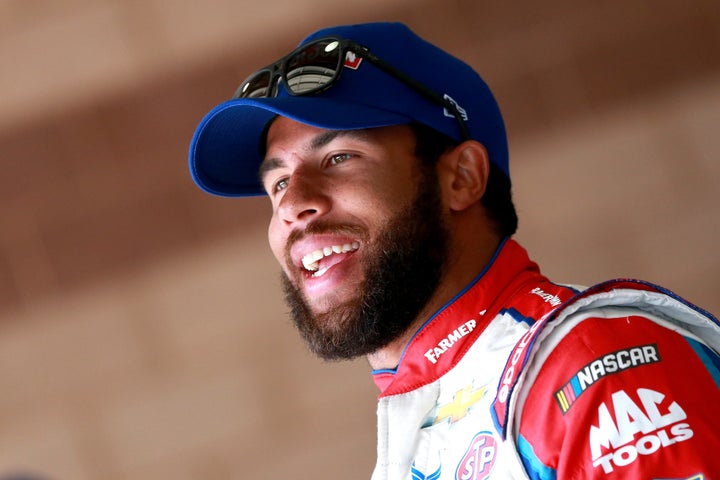 Satterfield-Siegel told HuffPost that her husband, who has a background in sports and entertainment but not specifically NASCAR, served as the president of Dale Earnhardt Inc. until 2009. Once he left that position, NASCAR approached him about running Drive for Diversity.
"Max came to me and presented the idea, and I said, 'This is an amazing opportunity,'" she said. "We both agreed that by doing this we would be able to impact the industry, and that was appealing to both of us. So we jumped in with both feet."
"When we told people we were going to be involved with NASCAR, everyone was shocked," Satterfield-Siegel said. "People commented about it being racist and on and on. But we were welcomed by everyone. That was not our experience. Even seeing the Confederate flags, no one called us outside of our own names, people were not disrespectful to us, everyone was very nice to our faces."
Confederate flags have, in recent years, become more of a point of contention for NASCAR. Chairman Brian France asked for the flags to be removed from speedways in 2015 (he did not require that they be removed, according to USA Today), and they are no longer used in any official capacity. But fans still fly them proudly on race days on the campgrounds surrounding the track. Satterfield-Siegel shared her outlook on their presence in the campgrounds.
"I've had this conversation with some other people," she said. "It didn't bother me because, for some of those people, in those times, their families were very prosperous, and for some of them it's like their history is so rich. At the time when I was walking through those flags, I remember thinking this was a heyday for them in the past but that it's not what is represented today."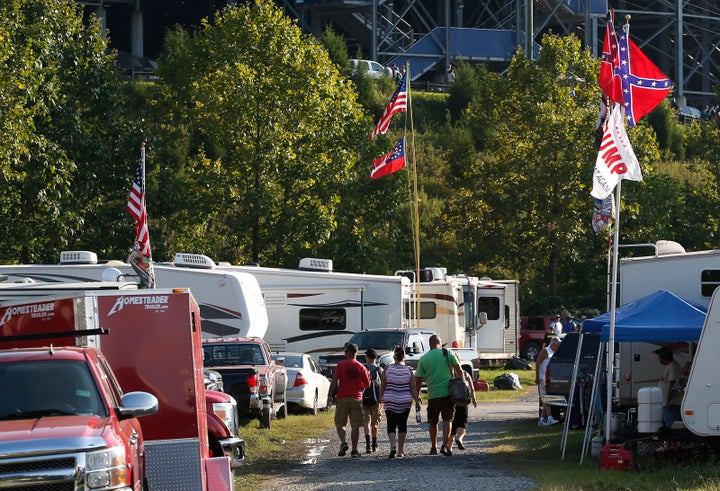 When asked to clarify, she said that, although neither she nor her husband were "OK with the Confederate flag or what it represents," they were focused on moving forward and changing NASCAR for the better.
"African-American professionals are forced to deal with racism-related challenges every day," she said. "We have chosen to focus on making positive change and take every opportunity to help as many people as possible embrace diversity. We choose to look forward toward a goal of educating people about diversity and inclusion."
As part of that education, the Siegels travel to various cities, host competitions and expose people to the sport who might not otherwise have the opportunity.
"You can't love NASCAR unless you see and experience NASCAR," she said. "So that's what we're trying to do. We're trying to involve more people so they can see the sport up close and see that it's an opportunity available to them."
Rev Racing holds a driver combine each year in which more than 100 applicants participate. About 20 drivers are selected and given resources from the Siegels and their partners. But the costs associated with being a part of NASCAR, from reserving time on the track to uniforms to the cars themselves, are enough to deter someone from getting involved.
Satterfield-Siegel said that, on top of a program they run for young drivers at a "much more affordable investment," another opportunity that comes without the heavy financial burden of training to be a driver is training to be on the pit crew. "We target athletes. Athletes who are agile, used to working on a team and in great athletic shape. This is an opportunity for those who might not have the resources but have the ability to still be involved in the sport."
It's the ability to change the landscape of the sport that she hopes will become her and her husband's NASCAR legacy. "I would hope when people think about us, they would think we made a difference. That we provided opportunities and made a difference in the sport."
What does a difference look like to Satterfield-Siegel? "More women on the track. More people of color on the track. More women as pit crew members, more women and minorities in the pit, more at the executive level. That's what I would like to see. I would just like to see more diversity."
Popular in the Community