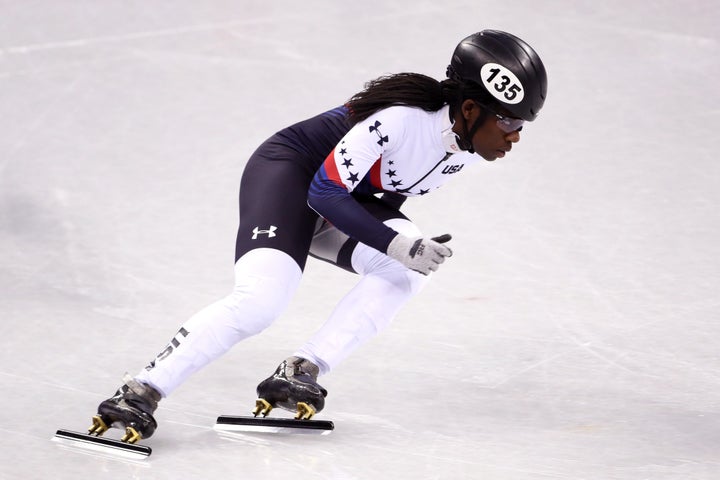 She stayed cool under pressure.
Maame Biney, the first black woman on the U.S. Olympic speedskating team, advanced Saturday in the 500-meter short-track event with a veteran-like performance in the first round at the Winter Olympics in Pyeongchang, South Korea.
Biney finished second in her heat (43.665 seconds), behind Fan Kexin (43.350), but it was her late maneuvering to hold off third-place finisher Kim Alang that sealed her advancement.
Fellow American Lana Gehring failed to qualify.
Biney made the U.S. Olympic short-track team shortly before Erin Jackson, who is also black, earned a spot on the long-track team.
"I don't really feel pressure to be the first to get a medal or anything like that," Binley said earlier. "I just want to go out there, do my best and have fun, and experience the Olympics. That's what I'm here for. I'm here to win, obviously, but also have fun."
Mission accomplished, so far.
Related
Popular in the Community