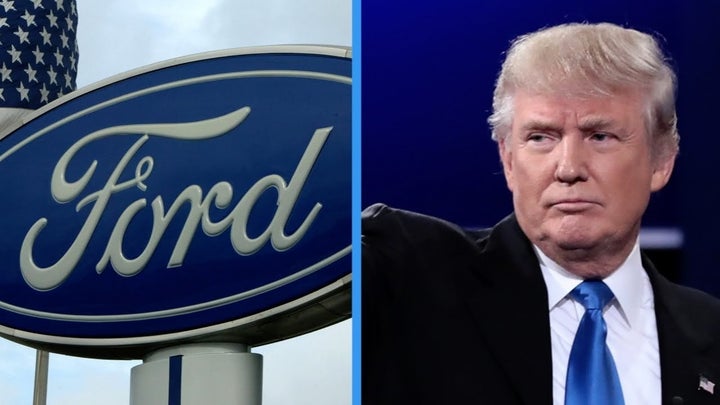 Donald Trump ran on a platform of pastel promises and endless wealth, describing a McWorld where everyone would instantly prosper. Clearly, then, if anything happens to promote this ideal, he's going to take credit. If you thought the bogus crony capitalist Carrier deal was bad, this time Trump is taking credit for creating/saving 700 jobs at Ford. Once again, the entire narrative is deceptive.
Ford CEO Mark Fields announced a decision to cancel a $1.6-billion factory in Mexico, and instead invest roughly $700 million in Detroit's Flat Rock Assembly plant. Fields explained that the decision was based in part on changing market conditions, with sales of small cars declining as well as the pro-business climate the automaker expects under President-elect Donald Trump. The media promptly exploded with many articles claiming "Trump Saves Jobs." Trump of course took to Twitter for some self-praise.
We're talking about 700 jobs. Carrier was 1000 jobs, and while that's relatively small, no one is denying it isn't productive. However, we've seen record private sector job growth under Obama, month after month, many millions of jobs, and there was no corporate media reporting frenzy over a few hundred jobs here and there. This is one clear way that Trump has successfully manipulated the media.
The story, of course, fell apart when Fields told CNBC that in reality, Trump didn't have much to do with the decision. Rather, the decision not move forward with the Mexico plant was due to market demand.
What Fields is really saying is that Ford is underperforming and therefore, the need for the larger Mexican plant is gone. Instead, they'll settle for a smaller-scale expansion in the US. Trump is grasping at straws to bolster his narrative, and the media are supporting it.
REAL LIFE. REAL NEWS. REAL VOICES.
Help us tell more of the stories that matter from voices that too often remain unheard.