By: Iqbal Wahhab OBE FRSA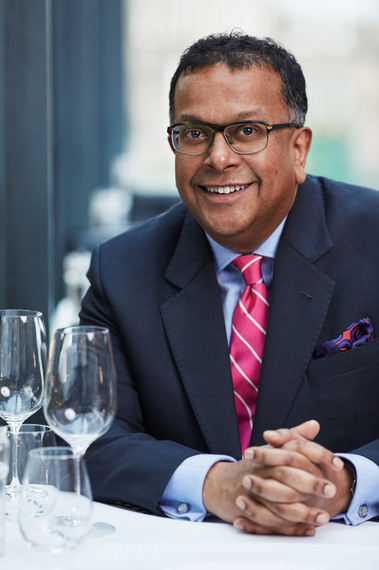 Growing up in south London in the sixties as a young child, I would often hear my parents use the term "first class first" and was clueless as to what it meant so one day I asked them and the answer has driven much of my business career.
My family originated from a grim part of a grim country, today known as Bangladesh, though it was in my parents' time also once India, later East Pakistan. In their region there was only a scholarship for one person every year to go to university in the capital, Dhaka. In order to be awarded it, you had not only to get a First in their equivalent of A levels, but the highest one - hence the name. Dad, the son of a post office worker, got it and a couple of years later Mum, one of five sisters, got it too and they met at university.
They became successful in their academic careers, we moved to London and I have gone on to achieve whatever I have achieved to date thanks to that.
So my life-altering question was this: What if they had come second, or if they were ill on the day of their exams? The answer was that it was more than likely that nothing would have happened to them. My experience of what nothingness looked like was brought to life when I first visited their homeland as a teenager. Many of their relatives still lived in ramshackle homes where economic blight was not just a cyclical blip but a permanent state of affairs. That could so easily have been where I was living what would have undoubtedly been a meaningless life.
After a troublesome school career which saw me get in to far too many bad situations, I saw the same thing happened in London. When my gang members and I all spectacularly failed our O levels, my parents convinced me to re-take and I did and got to university and so on. They had no such nudge and went on to lead uniformly meaningless lives either in or out of prison. Some are already dead - one committed suicide, another was killed.
I often get asked why I don't tell that story more as it helps place for others in their minds why I spend so much of my time (and a bit of my money) on supporting people whom I could have ended up being, whether that's someone in prison here looking to get out of the cycle of poverty and crime or one of the amazing young women I met last year when I visited an appalling slum dwelling in Togo, west Africa, with Terry Waite's charity Y Care International whom I am helping start up their own fishing business.
It's becoming a common refrain of mine that businesses can and often do more to fix society's problems than governments can (and they of course often create the problems in the first place). Especially in the last decade I have driven my business forward by straddling the usual drivers of commercial success through distinctive and hopefully compelling brands not just to create shareholder and wider stakeholder value, but also to create social value.
Socially minded business - an ever rising group - see their wider commitments to fixing an either unfettered capitalism (which led to the banking crisis) or a welfare state which fails to look after our army veterans or our released prisoners. Increasingly we step up and increasingly we find it's actually good for business to do so.
I know of many people who dine at Roast because of - not despite - our employment of ex-offenders or the massive diversity of our workforce. As B Corporations have found in America, people and businesses actively now seek out like-minded folk with whom to spend their money.
Just as is the case with mentoring, driving your business with a socially driven purpose has one unintended but extremely desirable consequence - one that we should not decry but shout about: it makes you feel good too.
About Iqbal Wahhab OBE FRSA
Iqbal Wahhab was born in Bangladesh and came to Britain at the age of eight months. He was educated in London and is a graduate of the London School of Economics. After working as a journalist in the national press for three years, in 1991 he set up his own PR firm which specialised in food, drink and restaurants and then in 1994 he launched Tandoori Magazine.

He sold out of the magazine to launch the multi award winning Cinnamon Club in 2001 - a restaurant and bar aimed to change the way we view Indian dining. In 2003 he co-authored The Cinnamon Club Cookbook and in 2005 opened the highly successful Roast, a British restaurant and bar in Borough Market. More restaurants are now planned.
Calling all HuffPost superfans!
Sign up for membership to become a founding member and help shape HuffPost's next chapter