A Delta Air Lines flight was forced to return to Seattle Thursday night after an unruly passenger who attempted to open an emergency exit allegedly attacked a flight attendant.
Delta Flight 129 was flying over Canadian airspace 45 minutes into its journey toward Beijing when the incident happened in the plane's first-class cabin.
A witness told KIRO 7 News a man pacing the aisles said he needed air and attempted to open an emergency exit. A flight attendant was allegedly punched while stopping him, prompting other travelers to get involved.
"They broke two bottles of wine on his head," said the witness, who did not wish to be identified. "I tried to choke him and he just threw me off like a rag doll."
According to the FBI, the suspect is a 23-year-old man from Florida. Authorities have not elaborated on the incident.
Seattle-Tacoma International Airport spokesman Perry Cooper told KOMO-TV that passengers helped restrain the man until the plane landed back in Seattle.
"The passenger was restrained on board and was removed from the flight by law enforcement without further incident," Delta said in a statement obtained by The Associated Press.
CNN reported the attendant and a passenger were injured in the incident. The suspect, who also reportedly sustained injuries, refused medical treatment.
The suspect is scheduled to appear in federal court Friday.
David Lohr covers crime and missing persons. Tips? Feedback? Send an email or follow him on Twitter.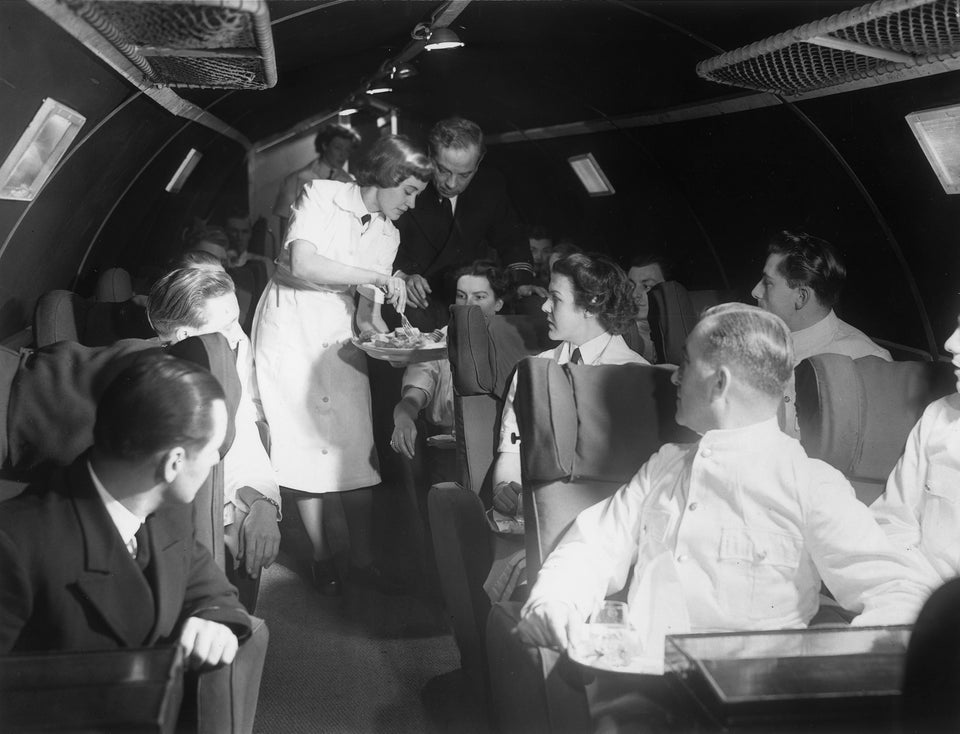 Vintage Air Travel Photos