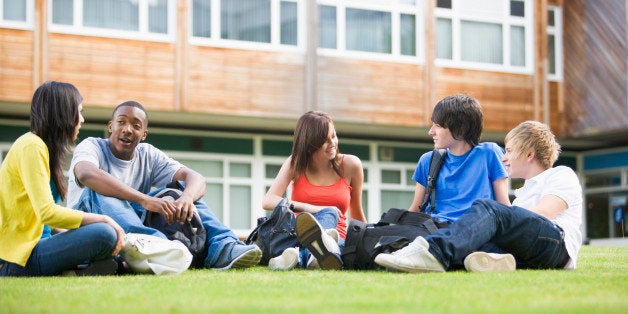 As I write this article, it is the first day of classes at Fulton-Montgomery Community College. Today, hundreds of students will step onto our campus and into their future as they explore a variety of topics and for many, prepare for their careers.
When you think of your first day of college, you think back about the anticipation of meeting new people, the confusion of a new environment, the anxiety of the amount of work to do and perhaps the excitement of preparing for your future. For some, their mothers and/or fathers brought them to campus a day or two ago, moved them into housing, and left them there -- alone. Moms cried as they left the parking lots and students tried to figure out how they were going to get along with their roommates.
For faculty, each year is a new beginning; new faces, new energy, and new discussions differ for many of these first-time students. Some of the faculty have taken their own children to other colleges or universities and are reminded of that first-time experience themselves. The faculty at FM are welcoming, warm and friendly. They try to make that first day a bit of a relief.
No matter how hard we try to prepare students for the realities of college, some will fail. We hate to see it, but it happens. A few years ago, I spoke at a Chamber of Commerce breakfast in June for students who were preparing to leave for college the following fall. Here's some of what I shared with the students, perhaps you'll share it with your children:
First and foremost, go to class. There is a tremendous amount of data to support that those students who attend class regularly do better in college. You cannot learn the material if you don't show up.
Read, read and read. Textbooks are ridiculously expensive and a necessary part of college learning. Don't just let them sit after you bought them. In high school, many students did not read the material because they were told all that they needed to know for the test. This is not so in college. Read the material and be prepared.
Plan your work for the semester. College moves much faster than high school. Look at the syllabus for each class and use a calendar to note when assignments are due. Then, plan times to work on assignments so that they are ready on the appropriate class date. Writing the paper the night before it is due will leave you disappointed with your grade and will provide the learning experience you deserve.
Get involved on campus. Research shows that those students who get involved in clubs, study groups, government, etc., do much better than those who do not. College is not just about classes; it is about meeting new people, some with ideas different from your own which can lead to rich interactions.
Don't go home. Those students who go home every weekend miss out on much of college life. Don't do it. Stay at college, or if you're a commuter student, come to the campus on the weekend to participate in activities. It's a great way to feel connected.
Lastly, no matter how much a college supports student success, higher education is the responsibility of the student; find out what support services are available. If you need help, ask for it; see your professor, talk with a counselor, and use the tutoring center. It's all there for you.
Have a great start to your future!
Related
Popular in the Community