Wondering when you can build your first Frosty? It may be sooner than you think.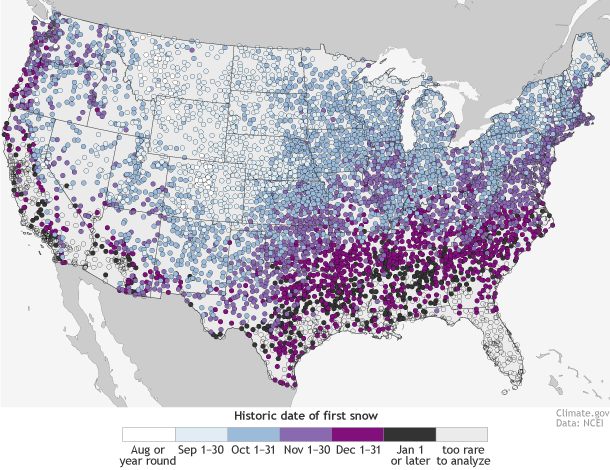 Light blue dots mean the first day of snow should've already happened, according to historic trends, while lavender or purple dots suggest it's just arrived or coming soon. And those colorless dots you see in California and Florida? They indicate that snowfall is "too rare to analyze." #Rude.
Visit Climate.gov's zoomable version of the map to hone in on your particular region (including all of Alaska, though they note snow in Hawaii is "too rare to analyze"), and get ready!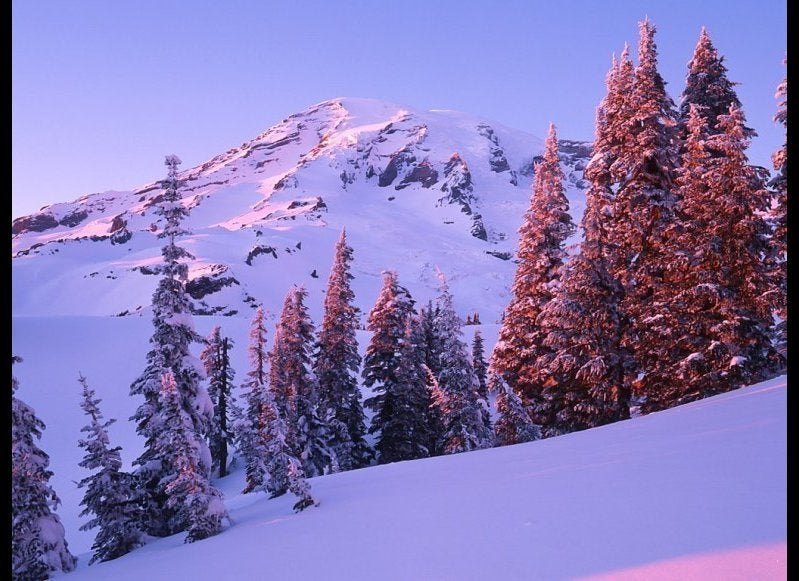 10 of the Snowiest Places in the World