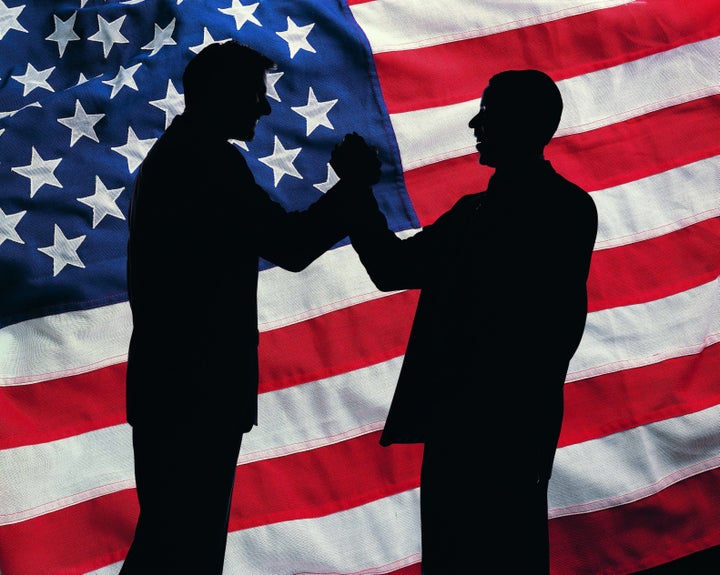 One week after its announcement by Homeland Security, two young men in Georgia were two of the first apparent beneficiaries of a new policy aimed at making undocumented immigrants with no criminal record, a low-priority for deportation.
The new official policy --revealed August 18th in a letter by DHS Secretary Janet Napolitano to a group of Senators--echoed the so-called Morton memo, an ICE (Immigration and Customs Enforcement) statement from June 17th which outlined new guidelines for use of prosecutorial discretion in deportation cases. That document was signed by John Morton, ICE Director.
Luis Enrique Hernandez, 18, and Pedro Morales, 19, can breathe a sigh of relief after their lawyer, Lino R. Rodriguez Jr. successfully filed a petition to halt their removal proceedings. Rodriguez said in a phone interview with The Huffington Post that past cases like Hernandez' and Morales' "would have ended in deportation".
"We haven't had this argument [the Morton Memo] before, we didn't have the tool to use. I think there would have been a very good chance that this would have ended in voluntary departure for both of them," said Rodriguez.
While regular deportation generally bars individuals from entering the US, "voluntary departure" allows for undocumented immigrants to leave the country on their own and to be admissible for reentry under certain circumstances.
The new policy could potentially lead to the suspension of removal procedures for up to 300,000 undocumented immigrants. Thousands of them were brought as children to the United States.
Pedro Morales is one of them. He has lived in the country from the age of seven, graduated from Gordon Central high school in Calhoun, and says he will be attending the Georgia Northwestern Technical College in the coming months.
"I feel great being able to stay here, I grew up in this country. I don't know anything about Mexico. This is my home," he said in a phone interview with The Huffington Post. Pulled over at a traffic stop, Morales was apprehended for driving without a driver's license and brought to a detention center, where he awaited trial for two months. According to Morales, a few of his friends have been since deported. "Their cases were exactly like mine, they were at a traffic stop. But they were deported," he said.
During his incarceration, Morales met the other beneficiary of the new federal policy, Luis Enrique Hernandez. Hernandez was brought to the United States by his parents when he was two years old, and is currently a high school student and two-sport athlete. Like Morales, Hernandez was stopped while driving, and waited trial for over two months in the Stewart detention center. During this time, his coaches and teachers wrote letters to the authorities describing Hernandez's moral character and benefit to the community and pleading for his release.
The Stewart detention center is a private correctional facility operated by CCA in Lumpkin, Georgia.
Sean McKenzie, who has been Hernandez's soccer coach and his US History and Government teacher, described him as "a good ole' Southern boy" with a "good Southern accent."
"We had this program called 'Steps to College'…he went with me, and he was the only kid from our school who went. He'd ride with me thirty minutes every day. We'd talk social studies, geography, whatever… He's always got a smile on his face, one of the kids you get into teaching to deal with," McKenzie told The Huffington Post in a phone interview.
Hernandez and Morales are "hands-down winners" because they are students with community support and without a criminal record, said Aggie Hoffman, an immigration attorney based Los Angeles. She believes the young men's trials are indicative of what's to come in pending deportation cases, but expressed frustration that the Los Angeles ICE in particular has been slow to act on the June 17th Morton Memo.
"I was at a lawyer's meeting with ICE in Los Angeles only last night and it seems like their message was totally opposite of what happened there in Georgia. What are they waiting for? I'm puzzled -- this memo was released in June, and it's already the end of August," Hoffman said in a phone interview.
While many undocumented immigrants still await trial, Morales says he is thankful for how his case concluded.
"I feel very fortunate and relieved that I don't have to go through this anymore," he said.
Popular in the Community