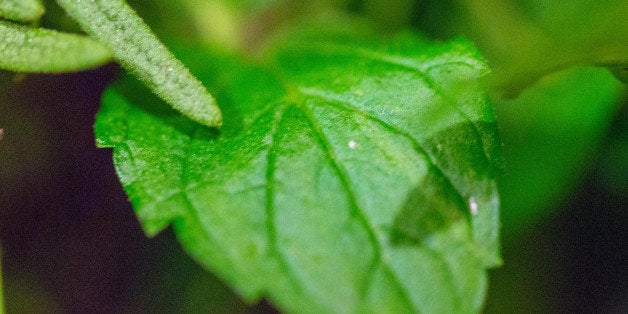 When I tell people I work on medical projects in Tanzania, many of them smile and make a joke about witch doctors. I smile back, knowing just how ignorant these people are. Some pretty advanced countries have questionable medical practices.
In China, for example, I asked an Internist which type of medicine would be used to treat patients--western medicine or traditional Chinese medicine. "The patient decides," he replied. We then visited the building on the modern hospital campus that housed the traditional pharmacy. I saw prescriptions filled with twigs, herbs, flowers and bark, then wrapped in cloth for the patient to make a tea. "Our American doctors would love to come here to see this and to review your data," I said. He smiled and said, "We have 4,000 years of history. We don't need data."
At a large Polyclinic in Samara Russia, I met Dr. Lydia, the CEO for a tour of this modern facility. We ended in the basement where she showed me the "Stone Room" which was tiled with stone from somewhere in the Ural Mountains and maintained at 55 degrees Fahrenheit, the same temperature as the site from which these stones were mined. "People come here to spend hours in this room to cure their asthma. If they stay overnight, they can also be cured of their arthritis." I knew better than to ask Lydia for any data. Nor did I ask Boris, CEO of another polyclinic to document his statement that vodka was essentially a health drink and the more consumed, the healthier you would be.
Lubov, CEO of a Maternity Hospital in a southern Russia spa resort town sent two of our U.S. volunteer physicians to the spa for a treatment for fatigue from overwork. They enjoyed the mineral spring water bath and proceeded to the hot mud bath. They were slathered with hot mud and told that it was taken from a nearby lake which was heated by a hot spring. While they were being rinsed off, the technician noted that the health benefits were greatly increased with a rectal pack of the mud -- for women, he said, a vaginal pack worked wonders.
Curious, one of the physicians asked, "How long do the curative properties of the mud last?" "About three months," the technician replied. "So you use and reuse the mud for three months, correct?" "Yes," the technician replied. "Then we take the old mud back to the lake to regenerate its healing properties and we collect new mud."
With this new information, my colleagues graciously declined the rectal pack and none of the nurses expressed any interest in the curative properties of the vaginal pack.
And let's not get too smug about our own country where we have had fads that included psychic surgery, peach pit cures for cancer, daily enemas for "cleansing" not to mention miracle diets -- cabbage soup for two weeks, Neanderthal diet, pre discovery of fire diet, meat-only diet, as well as miracle electric device cures for cancer, tonics that cured everything (but had enough alcohol to make you quit worrying) and "put your hands on the radio" cures.
As a species, we have a blind spot when it comes to doing things to make us feel better. We will carefully scrutinize a contract to buy a house or negotiate tirelessly to buy a car. But we accept without question these miraculous, but undocumented cures for "whatever ails you." Usually this ignorance masquerading as secret knowledge results in no great harm except for being cheated and possibly delaying a visit to a physician who can give you a documented treatment.
So, the snake oil continues to be sold to people who believe and who don't need or want facts. Oftentimes the purveyors are just cynically preying on our ignorance.
Let's not look down on Tanzanian witch doctors. At least they believe their treatments will work.
REAL LIFE. REAL NEWS. REAL VOICES.
Help us tell more of the stories that matter from voices that too often remain unheard.