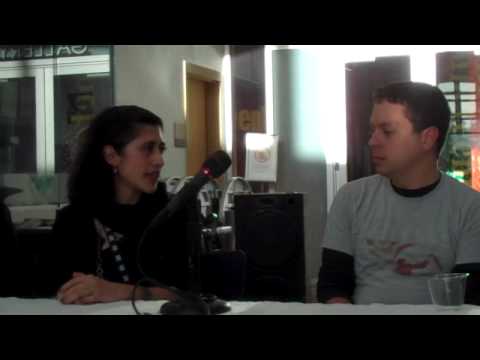 My involvement with SXSW began in 2008, through the submission of a panel to SXSW interactive, "Can Social Media End Racism?" with Latoya Peterson, Jay Smooth and Phil Yu. The conference was phenomenal.
However, I was struck how despite being in Texas there were so few Hispanics participating. As a result, over the course of the next several years I began working with SXSW and others to try and increase the number of Latinos participating in SXSW and speaking at the conference. One of the many highlights for me of the last several years was probably the all Latino census panel I did with Markos Moulitas Zúniga, DeAnne Cuellar-Cintron, Julie Diaz-Asper and Marisa Treviño. To encourage the involvement of the local Hispanic community we hosted it in the community and the afternoon event, which included dancing, was standing room only.
We've moved the needle forward little by little but the progress has been incremental.
In an effort to take those efforts to the next level this year, my consulting firm, Esquivel McCarson Consulting is working on organizing a pre-conference right before SXSW. In this fifth year, I am partnering with Ana Flores, Principal of Latina Bloggers Connect and the inspiring staff of the Kapor Center for Social Impact. The focus of the pre-conference will be on the Latino community and it will include an opportunity for folks from the community to submit panels which we can then include in the pipe-line for future SXSW events.
Earlier this year, as a part of this process, we submitted a panel to the SXSW panel picker: The Latino Digital Landscape: Insights & Solutions.
If selected, we envision that panel being the moment in which we are also able to share the results of the Latino pre-conference with other SXSW conference goers. If you are interested in becoming involved or sponsoring the event please email me at Kety.Esquivel@gmail.com.
As we say in Spanish, ¡Pa'lante! ¡Pa'trás ni pa' coger impulso!
Calling all HuffPost superfans!
Sign up for membership to become a founding member and help shape HuffPost's next chapter