As the wet weather starts to subside on the East Coast, the Obama family finally stepped out for lunch on Wednesday, stopping by Nancy's in the town of Oak Bluffs for some fried seafood (just as they did during last year's trip). This marked the family's first public excursion together since their arrival last week.
President Obama went book shopping with his daughters on Friday and the first couple ate at one of their favorite local restaurants, Sweet Life Café, on Monday night, and State Road Restaurant on Tuesday.
According to pool reports, the family dined with longtime family friends--and frequent companions on Martha's Vineyard--including Eric and Cheryl Whittaker, Valerie Jarrett, George and Clarice Walker, George Walker IV, Cy Walker, Ann Marchant, David Watkins and Elizabeth Alexander.
See the action unfold below: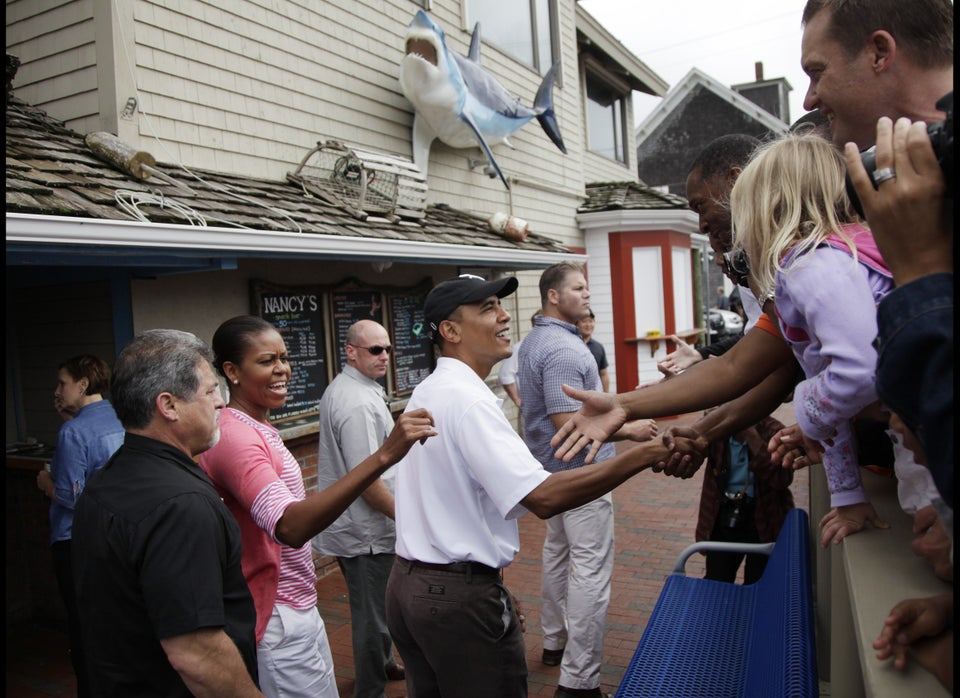 The First Family Heads To Lunch
Related