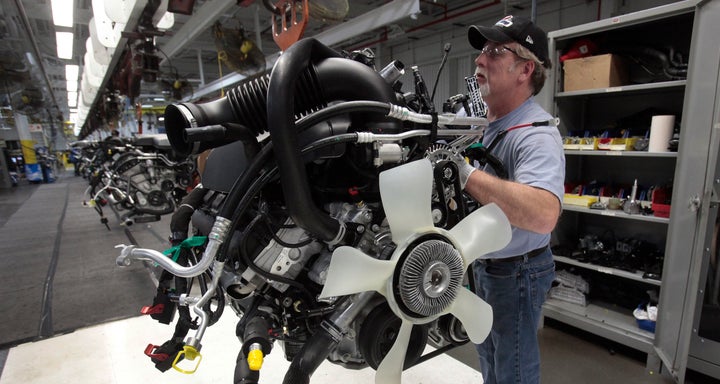 We need to prepare ourselves for the next four years. We're witnessing a growing trend, where, if any new jobs are created, Donald Trump will likely take credit, even if he had zero involvement. It all started with Carrier, the heating and air-conditioning manufacturer, when Trump claimed he saved 1,100 jobs from going to Mexico. The narrative was not longstanding, however, and Greg Hayes, the CEO of parent company United Technologies, explained that the outcome of their deal with Trump would actually result in FEWER jobs, not more, through automation of their Indiana facility. Shortly thereafter, Trump took credit for saving more jobs when Ford decided not to create a plant in Mexico. CEO Mark Fields quickly said otherwise, stating that "the bottom line is we're not seeing the volume and the demand that we expected for that plant." And now, the disconnect continues, with car manufacturer Fiat, who announced their plan to spend $1 billion expanding plants in Ohio and Michigan, thereby creating 2,000 more jobs in the country. Trump tweets abound, implying that he's somehow responsible.
A news release issued by Fiat explained the move was part of a plan first conceived in 2015. When asked if the company chief executive, Sergio Marchionne, had any direct conversations with Trump, a Fiat spokeswoman simply said: "No". When asked if Mr Trump and his politics had any effect on the company decisions, she also said they had not. So here's the reality: there's no reason to suspect credit was due to Trump. Still, we're seeing Trump supporters acting obsequiously, desperately grabbing at medals to award him for things he had no part in. This is another reminder of the necessity of independent media. Fact-checking alone will not solve the problem.
Calling all HuffPost superfans!
Sign up for membership to become a founding member and help shape HuffPost's next chapter
BEFORE YOU GO