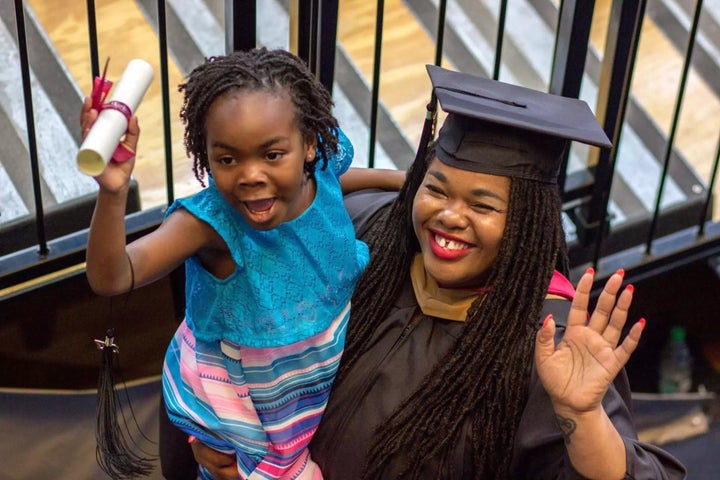 "Steppin' is like therapy a lil bit," says Blessin Geraldo, one of the phenomenal teenage girls featured in the real life story "STEP" in theaters Friday. Directed by Amanda Lipitz, the film follows Step team captain, Blessin and a group of girls from Baltimore Young Women's Leadership School who are pursuing their college dreams while also being actively involved in the school's step team. Stepping is a form of percussive dance where the body is used as an instrument. Stepping has historical and cultural significance for Black Americans and was brought into the mainstream by black fraternities and sororities such as Alpha Phi Alpha and Delta Sigma Theta.
During my time as a first generation undergraduate student at the University of Southern California, I remember learning about how enslaved Africans in America used step to make music with their bodies to communicate secret messages and to celebrate defiantly when drums and other instruments were taken from them. In this same spirit of protest, the young women in STEP are defiant and rebellious - refusing to accept the status quo as they fight to win a major step competition, graduate from high school and become the first in their families to gain admission to college. In preparation for writing this article, I had the privilege to screen the film and speak with two of the parents, Maisha Graves and Triana Flemming, to find out what the achievement of their daughters meant to them and their families.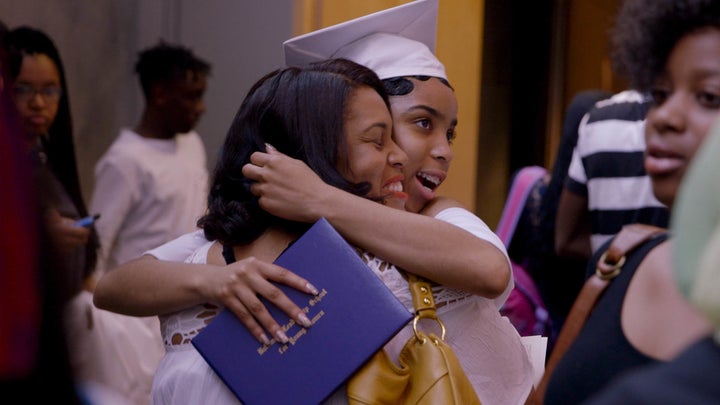 These mothers spoke powerfully and with passion about how their daughters represent not only themselves but also their younger siblings, cousins, extended family and their community. "She is inspiring so many people in Baltimore - including my other kids who look to her to set the tone. She is going places we could never go," Triana told me during our phone call. Maisha spoke with pride as she described Tayla''s decision to major in urban planning and her intention to return to Baltimore after college so she can be part of efforts to reshape Baltimore for the better.
In Baltimore, a city with a black population of 63%, nearly 25% of residents live below the poverty line. At one point in the film, Blessin sheds a tear as she speaks about being hungry while waiting on the family's food stamps to renew. The young women in STEP have overcome systemic issues like poverty, homelessness, underemployment, domestic and gang violence plaguing their communities; however, they are so much more than these circumstances and their story is not - and should not - be defined by these challenges.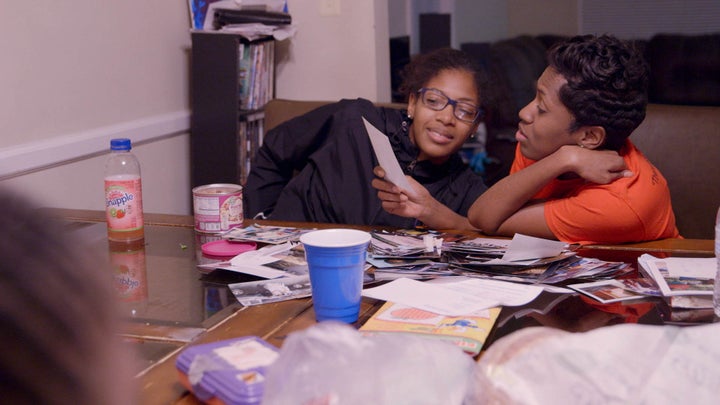 While watching the film - I laughed, cheered and cried and you will too. I was impressed with Cori - a dedicated and studious young woman who is the oldest of six kids. I identified most with Blessin and her complicated relationship with her mother, Geneva, a powerhouse of a woman who admits in the film that she has battled with depression for decades.
Like Blessin, I recall looking anxiously around the school auditorium on senior night waiting for my mother to show up at school so we could work together on my college financial aid documents. My mom never showed up and I was left to navigate this complex process on my own. The lack of involvement and engagement might seem like parental neglect to some school administrators, but it took a lot of courage for my mother to come to my school and have difficult conversations about college, a topic she admitted to me many times intimidated and scared her.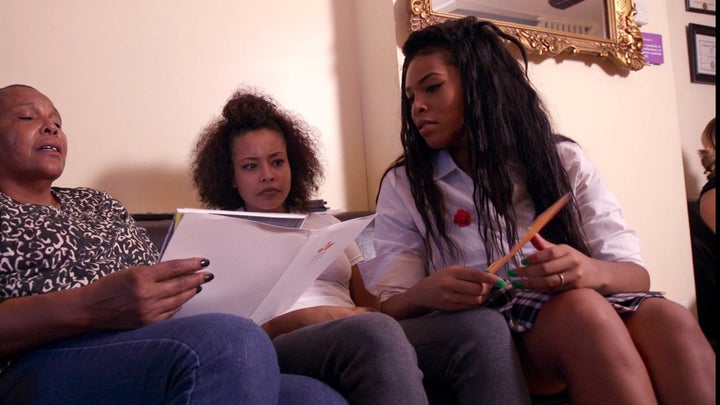 I remember looking on awkwardly and with a tinge of envy as my new friends at USC had access to a playbook of best practices – from parents and other relatives who had degrees - which empowered them to maximize their college experience. This first gen struggle is real, especially for black students who choose predominantly white institutions instead of historically black colleges and universities (HBCU's). STEP powerfully captures the complex ways that love and perseverance can forge strong mother - daughter relationships. Viewers will be inspired to see Geneva courageously battle through her mental health challenges to show up for Blessin' when it matters most. For black girls like me and the ladies of STEP, breaking the cycle of poverty through education is not just about getting to college, it means a new life and new possibilities.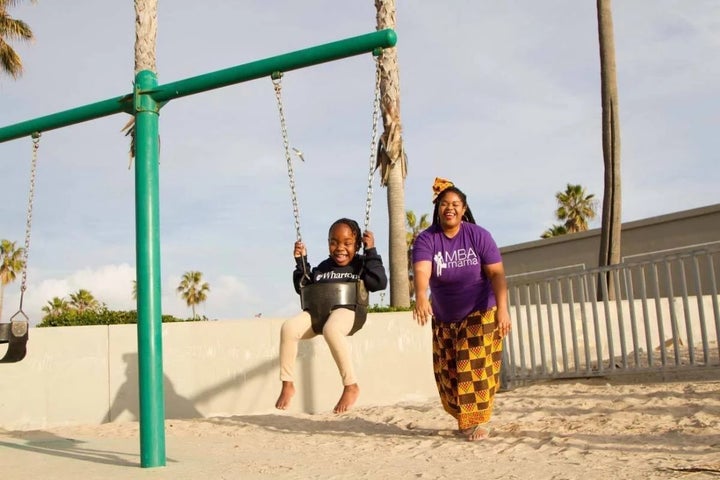 My mother committed suicide in 2015. On Mother's Day 2017, I became the first person in my family to graduate with my Masters degree in Business Administration from an Ivy League institution with a full-tuition scholarship from the Wharton School of Business at the University of Pennsylvania. I walked across the stage with my five year old daughter, Nyah, by my side. Under my regalia, I wore a gold locket holding my mother's ashes. For me, this moment represented what President Barack Obama called "the audacity of hope" not just for me but for my children, my extended family and my community.
The ladies of STEP are just getting started on their journeys but - after watching the film - I am confident they will march into their next chapter with pride, swag and Black Girl Magic - Baltimore-style.
To hear more inspiring stories like this, be sure to catch STEP - an uplifting real life story by Fox Searchlight Pictures that highlights the incredible journey of three high school students from Baltimore trying to make a difference in their lives. STEP is in theaters now.