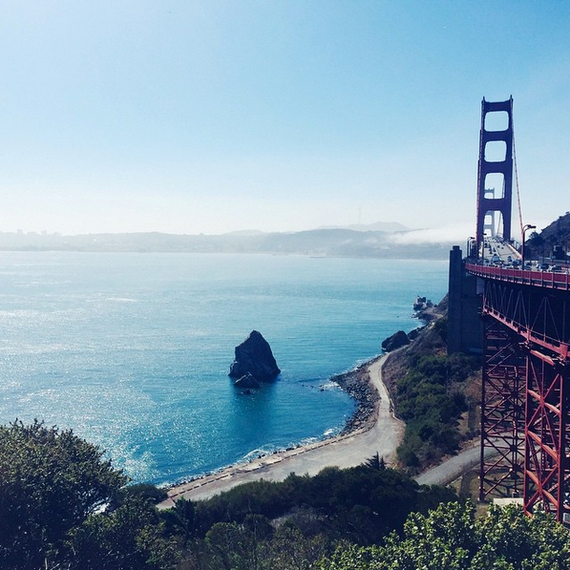 "How alive, connected, and on course are you feeling in your work and life lately?"

This is the question posed by the first-ever Hive Women's Retreat, and a group of female leaders and entrepreneurs came readily poised to answer.

Hive is a global network of leaders and entrepreneurs focused on creating a better world, co-founded by Ryan Allis and Adam Pumm. Through its educational programs, Hive has brought together 450 innovators from 60 countries around the globe since it began in January 2014. This September 2015, Hive expanded its reach to offer Women's Retreats, specifically designed to help purpose-driven female leaders, entrepreneurs and changemakers from all over the world uncover their authentic path and deepen their impact.

I attended the pilot retreat, along with eight other women in Boonville, Calif. One could describe the retreat with words like connection, reflection, sun-brushed hillsides and fireside conversations... But I would just use the word magic.

"The purpose of the first retreat was to bring together a small group of extraordinary, purpose-driven women who were craving a deeper sense of clarity on what was calling them next in their lives," said Victoria Moore, CEO of the Hive Women's Institute.
I hoped that by the end of the weekend they would not only have a plan for the direction they wanted to move in, but also a newfound community of supportive female friends who would help keep them accountable going forward.
The topic of the retreat was Clarity, Confidence and Community. Through a series of small group exercises, deepening conversations, guided visualizations and self-reflection, attendees grew closer to their purposes and each other. Women arrived seeking clarity to a myriad of questions: how to ignite a start-up without burning out; how to support a team of 400 without forgetting number one; how to link professional paths with personal passion.

By the end of the retreat, attendees expressed a reconnected clarity and commitment to setting intentions, accepting support and adjusting career paths.

"My greatest moment of the weekend came during our final session when the women were sharing their breakthroughs and life-changing realizations. I had an absolute glow on my face as I soaked up their joy and excitement. I felt so proud of how deep they had been able to go and how closely connected they'd all become," said Moore.
Jessica Swerbilow, a behavioral specialist from Oakland, Calif. who attended the retreat, said, "It was so inspiring to be around powerful women and be able to connect with them on a deeper level than our careers. I came home with an excitement for life and clarity on what makes me come alive."
Another attendee, Nupur Mehta, founder and CEO of healthcare data management app startup RigPlenish in Cupertino, Calif., added, "The Women's Retreat was an enriching experience, where the detailed attention to emotional intelligence was compelling."

Upcoming retreats are already scheduled covering a broad range of topics. October 2015 with explore Soulful Success near Santa Cruz, Calif. December 2015 will set the stage for Coming Alive in 2016 on Catalina Island, Calif.
"Now that we've successfully hosted our first retreat and received such overwhelmingly positive feedback, we're excited to create more of these opportunities for other women," said Moore. "We're looking forward to expanding to other parts of the U.S. and around the globe in 2016. We'll also be experimenting with offering other experiences including workshops, mentoring opportunities, and maybe even a podcast series to help women as they navigate their journeys."
To learn more about upcoming retreats, visit the Hive Women's Institute website at hive.org/women.
Popular in the Community