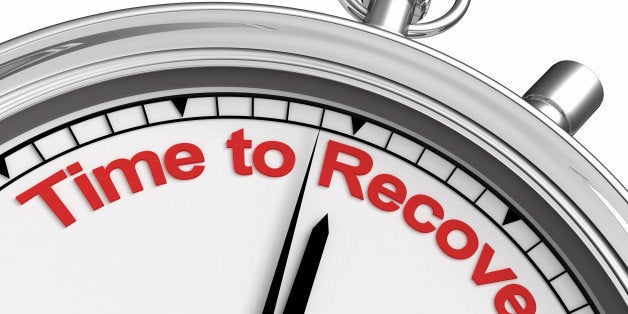 The following is part one of a three-part series on the recovery movement in North Carolina.
October 4th and the Facing Addiction rally have come and gone. We've seen recovery get a glimpse of the national spotlight for the first time in decades. Individuals came from around the country and around the globe to stand together in support of recovery. What do we do next? It may be a while before we once again stand together nationally and take collective action, so it's imperative that we begin to unite more as communities.
North Carolina is a prime example of unity, collaboration, and promoting recovery throughout the state. Rarely mentioned in discussions of the national recovery movement up until a couple of years ago, some breakthroughs in funding and statewide implementation of recovery support services have since turned the tide. We continue to see young people at the forefront of this growing social movement, and perhaps the emergence of collegiate recovery programs (CRPs) have contributed to this outstanding success.
On Tuesday September 29th, the recovery program at the University of North Carolina-Wilmington (known as the CRC Hawks for their Seahawks mascot), hosted their inaugural "Celebration of Recovery" event. I had the privilege of driving down from Virginia to participate in this panel discussion and open house, which featured students in recovery from UNC-Wilmington, UNC-Greensboro, UNC-Charlotte, and NC State.
Jennifer Cervi, Coordinator for the Collegiate Recovery Community at UNC-Wilmington, planned the event and oversees the recovery program at the school. I asked her about the broader recovery movement throughout North Carolina, especially in regards to collegiate recovery.
"Collegiate Recovery is growing rapidly in North Carolina not only due to a state-wide funding grant, but also due to a vibrant, visible, and active collegiate community on several university campuses. We will continue to keep this momentum going by building communities and breaking through the stigma together. Recovery is contagiously fun, attractive, and continues to vibrate louder each day by the energy we each put forth together to help the next student".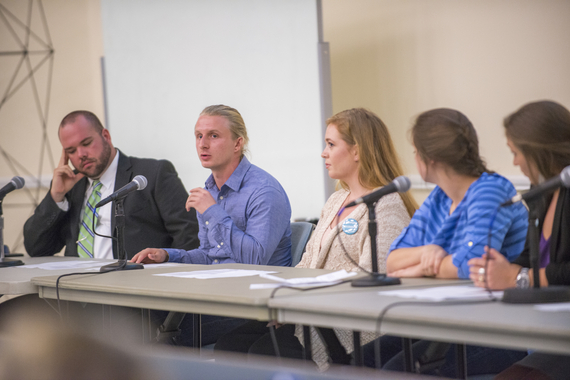 (Pictured left to right: Christopher Campau, Chase Holleman, Caroline Pegram, Mary Kate Jacobs, and Chelsea Schmidt)
Students, staff, faculty, family, and community members attended the panel. Patricia Leonard, Vice Chancellor for Student Affairs led off the evening with opening remarks. Jennifer Cervi moderated the panel, which included questions about raising awareness on campus, breaking down stigma, necessary resources for students in recovery, and reflections on our own personal stories of recovery.
Chase Holleman and Caroline Pegram were representatives from UNC-Greensboro. Chase is the President of the Student Recovery Alliance while Caroline serves as the Assistant Coordinator for the Spartan Recovery Program. Caroline is also a student at UNC-Chapel Hill and provided us with a student's perspective on the growing recovery movement in North Carolina:
Caroline would go on to say "the community coming together and staying connected has heavily influenced progress and momentum. Individuals in recovery and advocates from all across the state are close with each other personally and professionally". Chase reiterated Caroline's comments and added his own insight on the program at UNC-Greensboro:
"Before the Spartan recovery program, I went to school for class only and left as soon as I could. Collegiate recovery has given me the opportunity to feel like I belong at UNC-Greensboro. For the first time in my academic life, I feel a part of. My collegiate recovery program has empowered me to become involved on campus, in student groups and academic groups. Now that I feel like I am a part of the university, it has enabled me to become a leader on campus and a servant to the school".
Unity within the community is how we beat addiction and bring recovery into the national spotlight for the long run. What we can learn from North Carolina is that the principles of our personal recoveries should also be present as we progress in the broader recovery movement. The next two parts of this series will focus on recovery advocacy within North Carolina as well as the funding and strategic plan that brought everything together. As I mentioned on the panel, recovery allows us to pass the mirror test, but collegiate recovery and education allow us to turn those mirrors into windows and ultimately reach our full potential.
Calling all HuffPost superfans!
Sign up for membership to become a founding member and help shape HuffPost's next chapter