"Entrepreneurs who closely monitor the marketplace can not only recognize trends, but also capitalize and exploit trends to increase profitability and sustainability." –SharRon Jamison, The Jamison Group
In today's multi-faceted business world, there must be a rhythm of readiness when monitoring the market in order to quickly detect and respond to changes in customer demands, customer needs, demographic shifts as well as unexpected, but welcomed, marketing opportunities.
SharRon Jamison, The Life Strategist, and CEO of The Jamison Group provides global leadership and empowerment coaching and training. Years ago, her industry was dominated by live events and one-to-one coaching. However, the market has changed and now on-line training and one-to-many coaching programs are dominating the coaching space. The coaching market is demanding that you specialize, customize and collaborate in new ways to gain visibility, market share and profitability. There are new types of coaching models, applications and practices that are changing the nature of the coaching practice. In addition, companies are demanding different types of metrics to evaluate the ROI of their training dollars.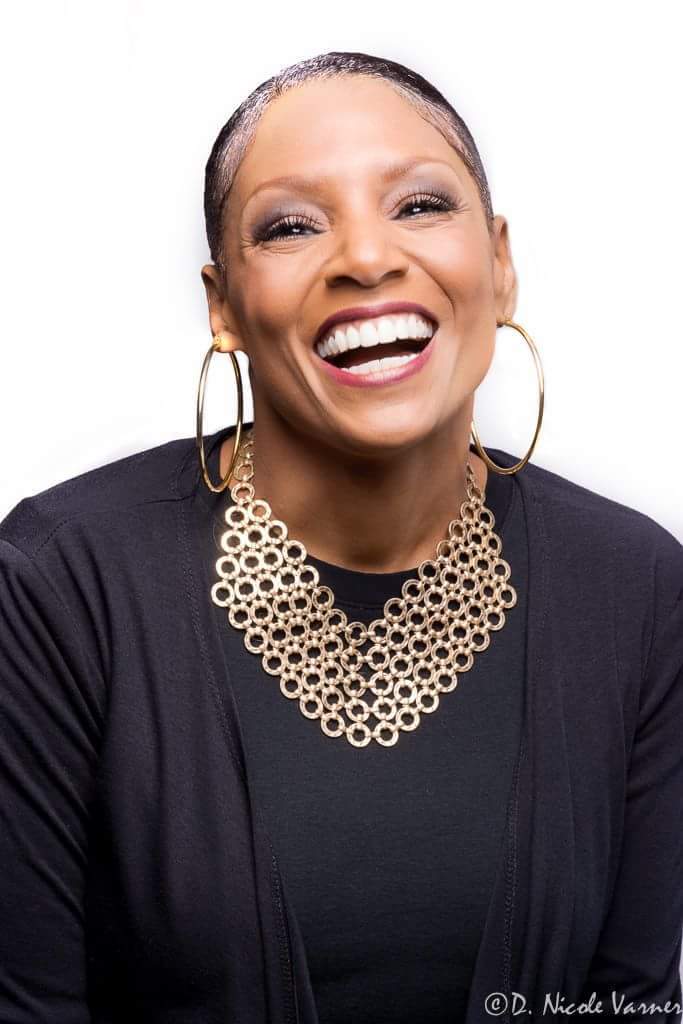 "It is an exciting time but you must integrate business strategies from a variety of disciplines to succeed. Success now requires that you devise multiple marketing campaigns, incorporate diverse training models, invest in technology and automation, and partner with other companies to successfully compete." –SharRon Jamison, The Jamison Group
We recently caught up with SharRon to share on three (3) powerful ways we can understand, navigate and elevate (soar) using market trends:
STAY ON HIGH ALERT: PAY ATTENTION
Listen! We often get so focused on our well-designed plans that we succumb to tunnel vision and miss critical windows of opportunity. Maintaining a macro view of the market helps entrepreneurs respond decisively and quickly to key factors that can change the trajectory of their businesses. If we want to move our businesses forward, we must pay attention to which variables are moving the proverbial needle and shaping the market landscape.
The bottom line is this: long-term planning has changed and business modeling has changed. The prevailing business principle used to be "marry the goal, but date the strategy". But I now believe that the wisest business model is to "date the goal and date the strategy". The market is changing too quickly to commit to a single plan of action.
I've adopted a new business mantra: "Listen to the wind, if you want to win!"
ABORT THE MISSION IF IT'S SABOTAGING YOUR SUCCESS:
What every entrepreneur needs to be constantly reminded of is that quitting does not equal failure. Bishop Jakes said that he …"decided the airspace was too crowded and the turbulence too great for me to continue."(p. 36). I think oftentimes we forget that we have the power and discretion to make strategic retreats and tactical exits.
Often, we stay tethered to unsuccessful plans. We stay too long and we lose too much, and in the process, we become casualties of our own obstinacy. Abandoning futile plans, despite our initial investment and emotional attachment, is an effective business strategy. I have learned that it is easy to regain momentum after a change, but it is difficult to recover from a total financial fiasco.
DESIRE AND HIRE THE BEST: EXPERTS, NOT AMATEURS
I think that as entrepreneurs we invest more in marketing, logos, product design and business systems without appreciating that we need to first invest in the best minds. It is easier to win with wisdom and it is more effective to execute with expertise. Success demands that we hire the BEST, Subject Matter Experts (SMEs), to ensure that the BEST can function as "tour guides" who have visited and experienced success, rather than as "travel agents", people who are advising about places and situations that they have never experienced or visited themselves. I think entrepreneurs are hiring too many "travel agents" for mentors and as a result, are not enjoying the massive success that they envisioned.
SharRon shares four (4) additional strategies to help entrepreneurs soar to new heights faster:
Have a plan, but also have contingency plans that can be executed quickly. I would advise entrepreneurs and visionaries to establish and constantly measure metrics. Scrutinize even small shifts because small changes may provide big clues and yield massive growth.
Identify what companies are consistently dominating the market and what companies are disrupting the market. The companies that are dominating and the companies that are disrupting both provide valuable insight about industry and market dynamics.
Innovate constantly. Anticipate the next iteration and make sure changes are meaningful to the customers, not just to you.
Join a mastermind or find a group of mentors with different expertise because collective wisdom always wins.
Entrepreneurs who are vigilant and equipped to respond quickly will enjoy success, but the ones that are not as agile, will struggle or fail to survive. Timing is critical which means that entrepreneurs must use data to tell the difference between "their time" and the "the right time." –SharRon Jamison, The Jamison Group
YOU are now "First In Flight" and YOU have been cleared for takeoff...!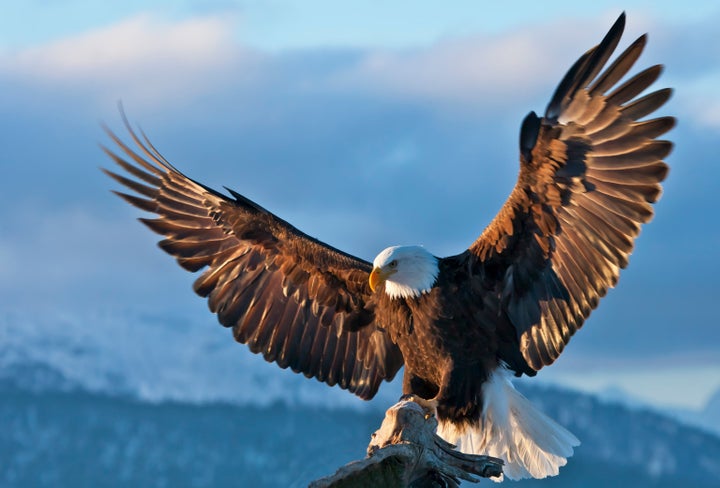 "They Will Soar On Wings Like Eagles." –Isaiah 40:31
If you're an Eagle that's READY TO SOAR and have received outstanding value from this article, go ahead and "Soar it forward" by sharing among your networks, blogs, news feeds, etc.
Use Hashtag (Official): #SOARFirstInFlight
Use Tag: @BishopJakes @IAmRozGee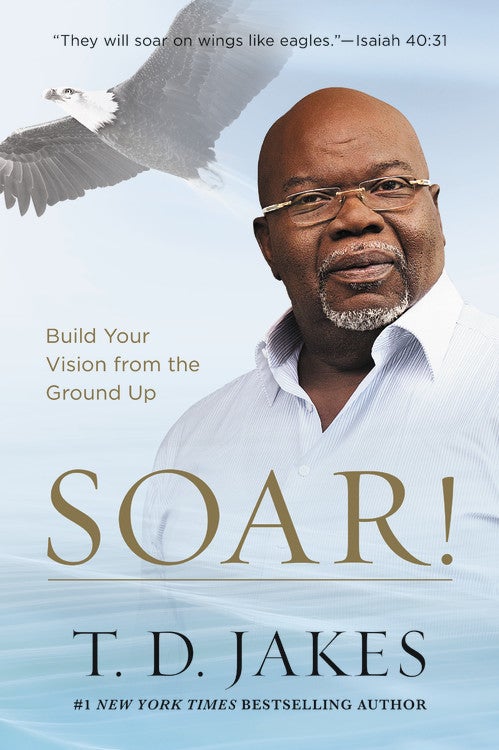 As a minister, we often tell people to pray but we don't consistently tell people to produce. Most ministers don't talk about business and don't explain how to generate and create wealth. We don't talk about how finances and faith can work together to build generational wealth, establish legacies and transform our communities. We give scriptures, but people also need strategies, solutions and skills to elevate their lives. People need business tips and relational techniques and not just biblical tenets and scriptural texts to live purposeful and abundant lives.
Faith without works is dead, but most people are not clear about what "works" look like or involve. They lack the business acumen, financial capital and self-belief needed to SOAR! I believe most people are willing to do better, but they need the wisdom to do better.
Thank you Bishop TD Jakes for an answer to many prayers because I believe that people want to make dollars, but they also want to make a difference. People want money, but they want meaning. And, Bishop provides the ingredients, principles and the guide for people to have total abundance in a way that speaks to their souls.
The Jamison Group is a company committed to helping people strengthen and leverage their personal and professional relationships to improve their overall performance, accelerate their growth and to increase their finances.
"We just don't help people succeed; we help people to SOAR higher!"
Dare to Soar Higher with the Jamison Group
Twitter and IG: @SharRonJamison
Popular in the Community