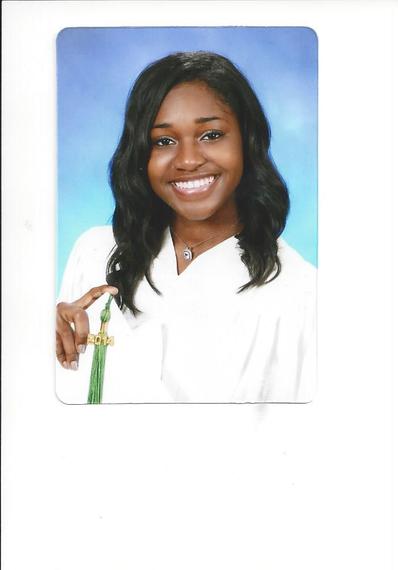 It was the beginning of the shift. My first table of the evening just sat down. It was a couple I had never seen before in the the restaurant where I worked at a retirement living community. I was eager to meet them. I picked up my water pitcher in a great mood and headed to the table. When I arrived, I poured the glasses of ice-cold water, and introduced myself. "Hello, my name is Di-" was all I could muster before the gentlemen rudely interrupted with the demand that I bring him an iced tea, without even looking at me. Instantly my mood changed, and it took every ounce of my being to swallow my pride. I took the high road as this job has taught me to do and kindly said, "Yes sir."
Add more living to your life. This is the motto that attracts residents to the community, and ironically, describes what it's like to work there. I would know -- the residents will certainly liven your day during mealtime. This is my first job and it has forced me to mature in ways I never imagined. I have learned to remain calm in the face of so much disrespect from the people that I serve French toast and eggplant Parmesan on a weekly basis.
If being outgoing ever becomes something that can be measured and sold, I would easily become a millionaire. I love to go to social events, interact with different personalities, and socialize with a mixture of diverse people. In high school, my people oriented personality developed into an interest in marketing, a field I intend to explore in college. During my high school years, I never fit into any one clique or limit myself to one group of people. I work very well with others and have always easily got along with most people. Given my personality, I never thought being a waitress at a retirement community restaurant would pose such a difficult challenge.
Treat others the way you want to be treated. At a young age, my parents instilled this lesson in me as well as taught me to always stand up for myself and treat others fairly. Working at the restaurant has exposed me to people who do not always treat me with the same respect that I deserve and show. As a waitress, I can't stand up to them and demand respect in the way my parents nurtured me to do. This inner conflict has been difficult to navigate. Over time, I have become a more disciplined person as I curb my impulse to say something disrespectful to the rude people I serve. To prevent myself from snapping, I have learned to pause. Breathe in and out.
I have also learned to appreciate and focus on the good rather than allowing the bad to consume my experience at work. The optimist in me has grown. For example, Mr. Jones, a resident who dines at Atrium every day, takes care of his wife, who is diagnosed with early onset of Alzheimer's disease. Though he is always requesting extra food, and therefore making my job harder, he is extremely polite and always has a smile on his face even when dealing with his wife. Almost every time he asks for something else, he always says, " I do not mean to trouble you but... "This simple comment instantly puts a smile on my face and softens my mood.
I am now more tolerant of others and realize that having the last word is not always important. Sometimes kindness and a smile are the best ways to handle a tense situation. "Kill them with kindness," as the saying goes. I learned this lesson up close at work. As a result, I have grown into a stronger person as I make my transition into adulthood.
Diamond Grady is a 2014 graduate of Seton Keough High School in Baltimore and a freshman at Spelman College.
Popular in the Community