Though their official titles range from "first lady" to "queen," these women have accomplished far more than being married to heads of state. Read below for a look at some of their achievements, from climbing the corporate ladder to gaining popstar status.
First Lady Peng Liyuan (China)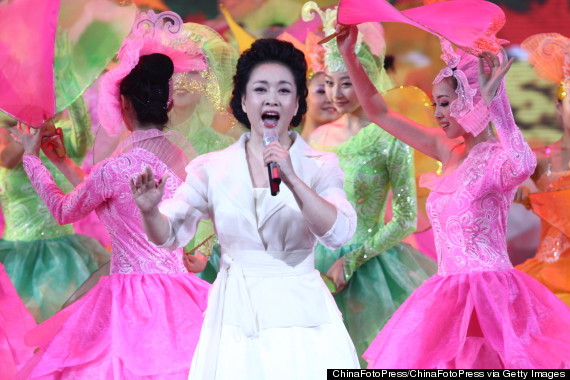 Peng Liyuan performs during a gala to celebrate China's 60th anniversary on Sept. 29, 2009, in Beijing. (ChinaFotoPress/Getty Images)
In 1986, when Peng Liyuan met her future husband, Xi Jinping, she had already achieved fame as a folk singer. After winning a singing competition as a teenager, Peng was picked by the People's Liberation Army to join its exclusive performance troupe. She rose through the ranks and earned the title of "artist-solider," the equivalent to the rank of major general. Peng was also lauded by hundreds of millions of people for her patriotic New Year's Eve performances on state TV.
First Lady Christine Kaseba-Sata (Zambia)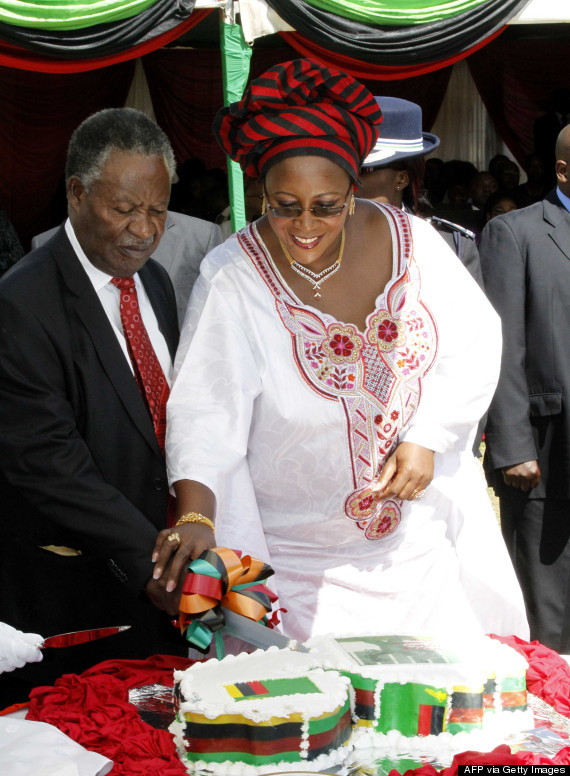 President Michael Sata and first lady Christine Kaseba-Sata on Africa Freedom Day on May 25, 2012, in Lusaka, Zambia. (Joseph Mwenda/AFP/Getty Images)
Zambia's first lady, Christine Kaseba-Sata, is also a doctor who has practiced and taught in the country's top institutions for more than 25 years. She is considered one of the country's leading OB-GYNs and has been the goodwill ambassador against gender-based violence for the World Health Organization since 2012. In an address to the World Health Organization in May, she urged member states to devote time to preventing gender-based violence.
Queen Letizia (Spain)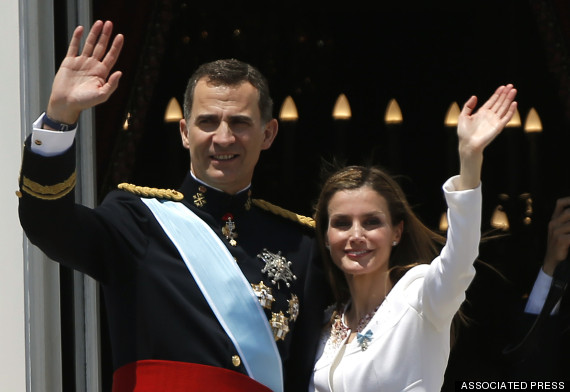 In this June 19, 2014, file photo, Spain's newly crowned King Felipe VI and his wife, Queen Letizia, wave to the crowd on a balcony of the Royal Palace in Madrid, Spain. (AP Photo/Emilio Morenatti)
Letizia Ortiz made history this summer by becoming the country's first commoner queen. But before Ortiz married into royalty in 2004, she was an award-winning journalist who worked for CNN, Bloomberg, Televisión Española and Mexico's Siglo XXI. She reported live from ground zero on Sept. 11, 2001, and covered the war in Iraq.
First Lady Michelle Obama (United States)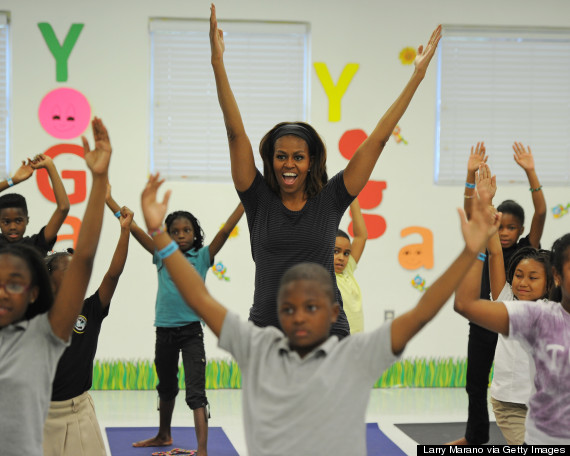 First lady Michelle Obama participates in a yoga class during a visit to the Gwen Cherry Park NFL/YET Center as she celebrates the 4th Anniversary of "Let's Move" on Feb. 25, 2014, in Miami, Florida. (Larry Marano/WireImage)
Before moving into the White House, Michelle Obama had worked at the top-ranked law firm Sidley Austin LLP and in the Chicago mayor's office, where she was the founding executive director of a local AmeriCorps program that fosters public service among the city's youth. She also developed the University of Chicago's Community Service Center in 1997, which now has more than 2,000 students volunteering annually.
First Lady Angélica Rivera (Mexico)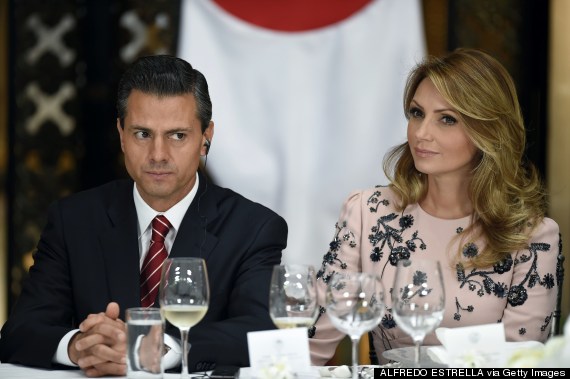 Mexican President Enrique Pena Nieto and his wife, Angelica Rivera, at the National Palace in Mexico City on July 25, 2014. (ALFREDO ESTRELLA/AFP/Getty Images)
Before becoming first lady of Mexico, Angélica Rivera was one of the country's most popular actresses. She first joined a telenovela cast in 1989, played the lead role in a soap opera in 2007 and acted in several other shows as well.
Queen Rania (Jordan)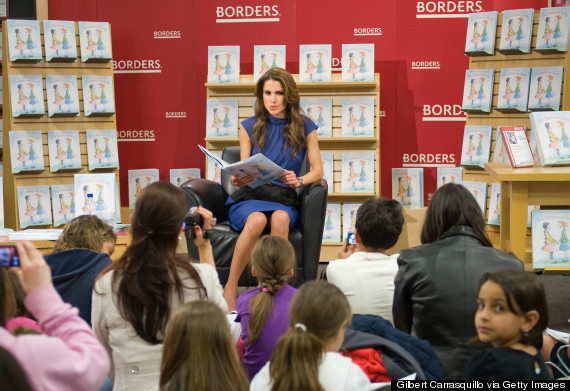 Queen Rania Al Abdullah of Jordan promotes "The Sandwich Swap" at Borders Books & Music on April 27, 2010. in New York City. (Gilbert Carrasquillo/WireImage)
Rania al-Abdullah worked in a marketing job at Citibank and later at Apple before becoming the queen of Jordan. In her royal role, she champions a message of tolerance and respect in the Middle East and abroad. For example, one of her children's books, titled The Sandwich Shop, is a New York Times bestseller that promotes the message of cross-cultural understanding.
REAL LIFE. REAL NEWS. REAL VOICES.
Help us tell more of the stories that matter from voices that too often remain unheard.