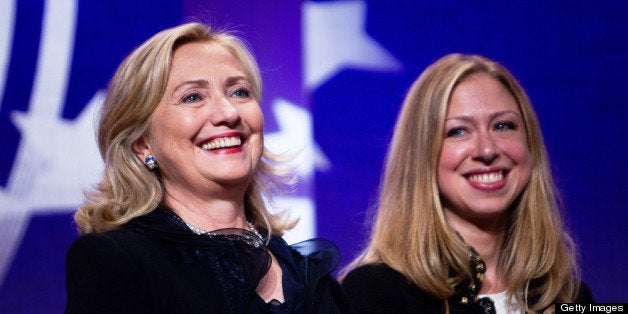 WASHINGTON -- First lady Abigail Adams famously urged her husband, President John Adams, to "remember the ladies." As Mother's Day approaches and Americans honor their moms, there's no better time to remember the first ladies (and their children) who once called the White House home.
Click through the slideshow to see first ladies and their children throughout history. Story continues below.
PHOTO GALLERY
First Families Mother's Day
To kids, it doesn't matter whether she is the first lady (or the president herself) -- Mom is just... Mom.
When the girls go on trips, they write reports on what they have seen, even if their school does not require it.
Technology is for weekends. Malia may use her cellphone only then, and she and her sister cannot watch television or use a computer for anything but homework during the week.
Malia and Sasha had to take up two sports: one they chose and one selected by their mother. "I want them to understand what it feels like to do something you don't like and to improve," the first lady has said.
Malia must learn to do laundry before she leaves for college.
The girls have to eat their vegetables, and if they say that they are not hungry, they cannot ask for cookies or chips later. "If you're full, you're full," Mrs. Obama said in an interview with Ladies' Home Journal. "I don't want to see you in the kitchen after that."
Laura Bush's daughters Jenna and Barbara were in college when George W. Bush became president, but they were frequently targets of tabloid speculation. The former first lady addressed this in 2001, telling CNN, "It's difficult. But also, I think people know that half of what's in the tabloids is not true. I hope people read that with a grain of salt."
REAL LIFE. REAL NEWS. REAL VOICES.
Help us tell more of the stories that matter from voices that too often remain unheard.
BEFORE YOU GO