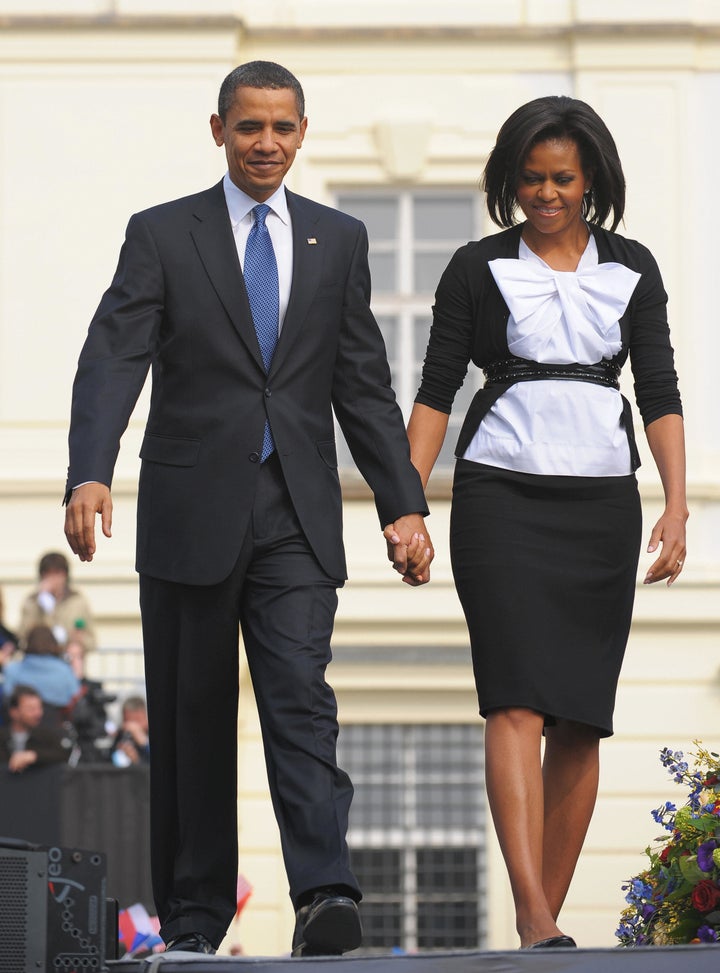 The recent G20 gathering in London, and the NATO summit in Strasbourg, provided considerable material for political junkies, fasionista's and protocol mavens.
While all eyes were trained to dissect the political performance of Barack Obama on his maiden transatlantic trip as President, it was first Lady Michelle Obama who captured the hearts of Europeans. She was poised, elegant, thoughtful and sometimes immaculately dressed. For the most part her wardrobe choices were spot on while others were simply a disaster.
I think the designers who dress the First Lady try to do too much with her outfits. Case in point, the floral jacket she wore over the shift dress in Strasbourg, France. Clearly the designer couldn't decide which bold statement to make with the outfit, so he threw in a bit of everything: busy collar, fushia print fabric and a bow. Given that the First Lady is not someone who is ignored when she enters a room, it is not necessary for her clothes to scream "look at me ... look at me," even in the presence of the elegantly Dior clad Madame Sarkozy
Yes, there is a difference between J Crew casual and prêt-a-porter. Again, it looks like the designer of First lady Obama's black pant-suit could not decide which statement to make. The result was an ill-fitting jacket that was too big and looked sloppy.
Mrs. Brown, wife of British Prime Minister Gordon Brown, is another matter. She is "fashion unconscious." It is true that there are fundamentally more important issues to discuss than wardrobe choices. A few well-chosen outfits would have projected confidence and polish and certainly would not harm her husband who is fighting for his political life. Mrs. Brown failed to wear a single outfit that fit properly. Is London not a fashion capital? Either Vivan Westwood or Stella McCartney should extend a helping hand.
As debate continues about the propriety of the spontaneous hug between Queen Elizabeth and First Lady Obama, few can dispute that the Obamas' charm offensive succeeded, for now, in repositioning America's image on the world stage. Fashion aside, now the hard work truly begins.