The first lady is officially on Snapchat and IT'S LIT!
Obama joined the app on Tuesday, which appropriately was National Selfie Day, to give young people a chance to follow her upcoming trips to Liberia, Morocco and Spain with her daughters at the end of June. She's also using the platform to encourage for girls through her Let Girls Learn initiative, according to The White House.
But before her trip, she had to give the app a test run. Her first 24 hours on Snapchat are proof that the first lady just gets it.
From sprinkling her black girl magic all over The White House to dabbing with her mentees, here's exactly why FLOTUS was LIT AF during her Snapchat inauguration:
Our fave emoji is her fave emoji 💁🏾❤️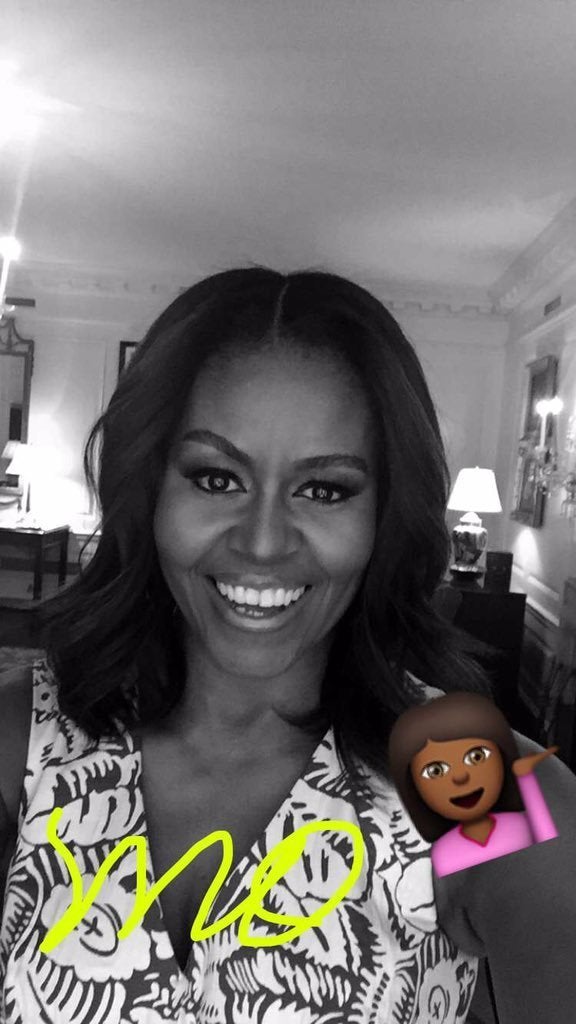 She dabs with the youth like any good mentor would do.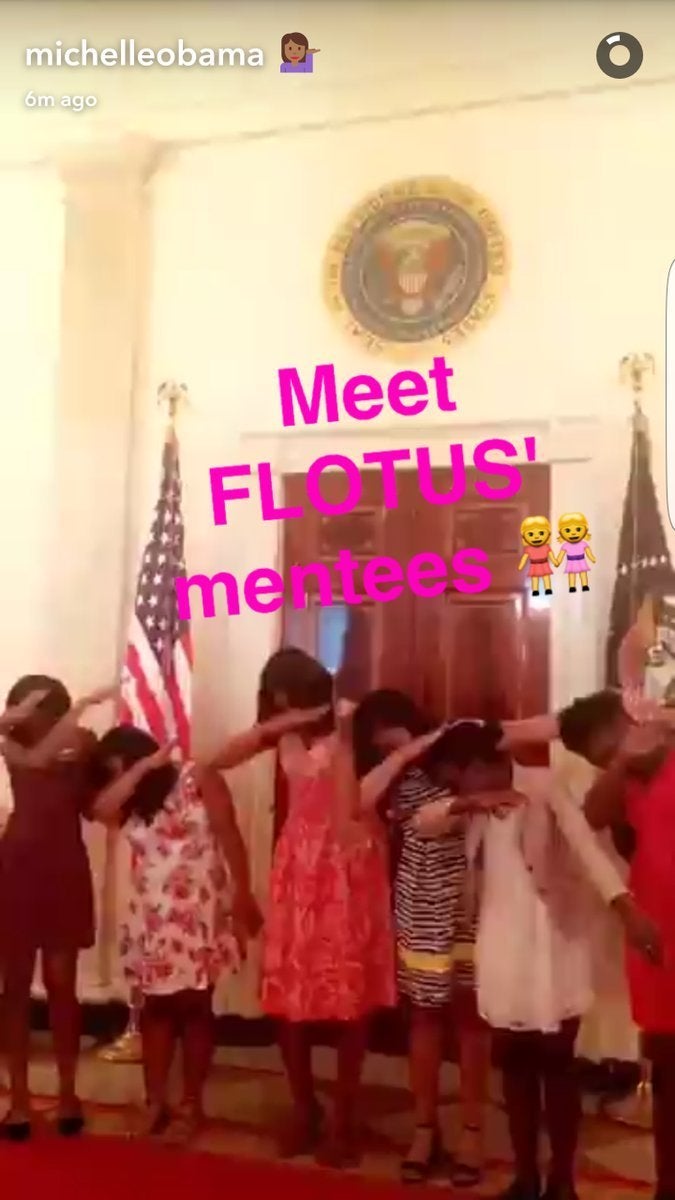 She has her own geofilter, because DUH!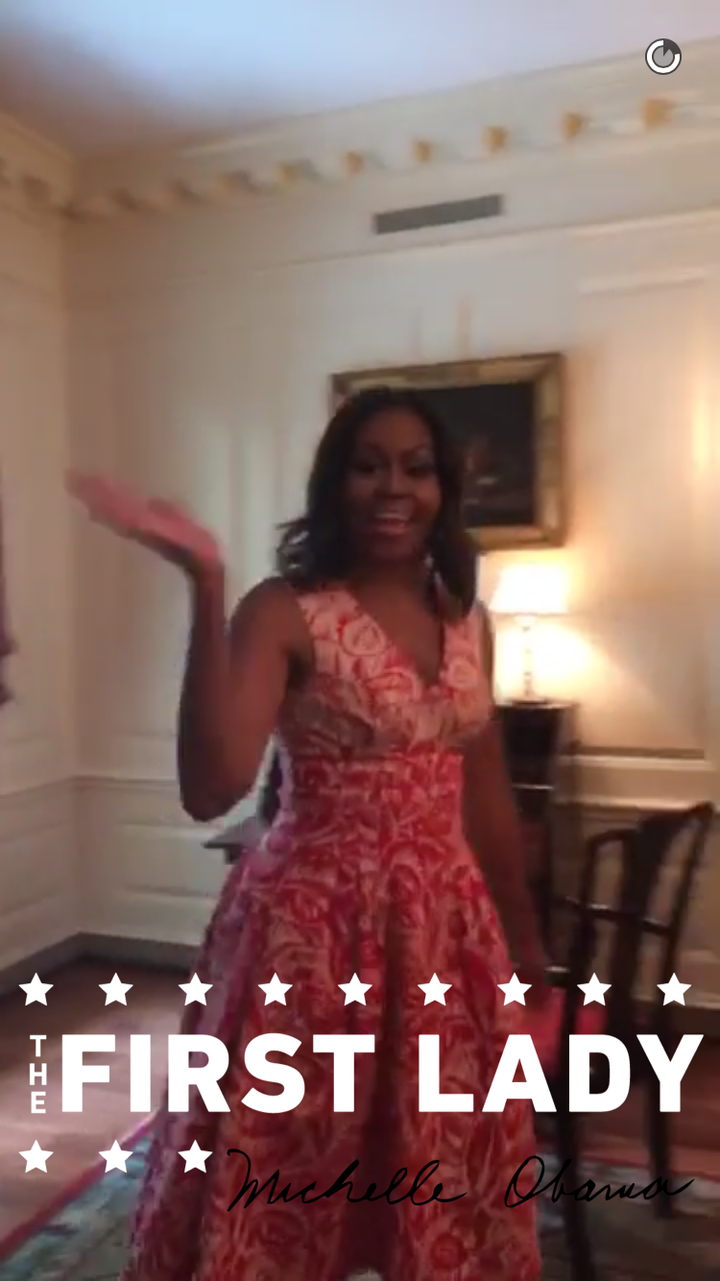 She announced that she'll be sharing her vocal talents on "Carpool Karaoke" (our guess is she'll rap a Future song because trap music and motorcades are a perfect combo).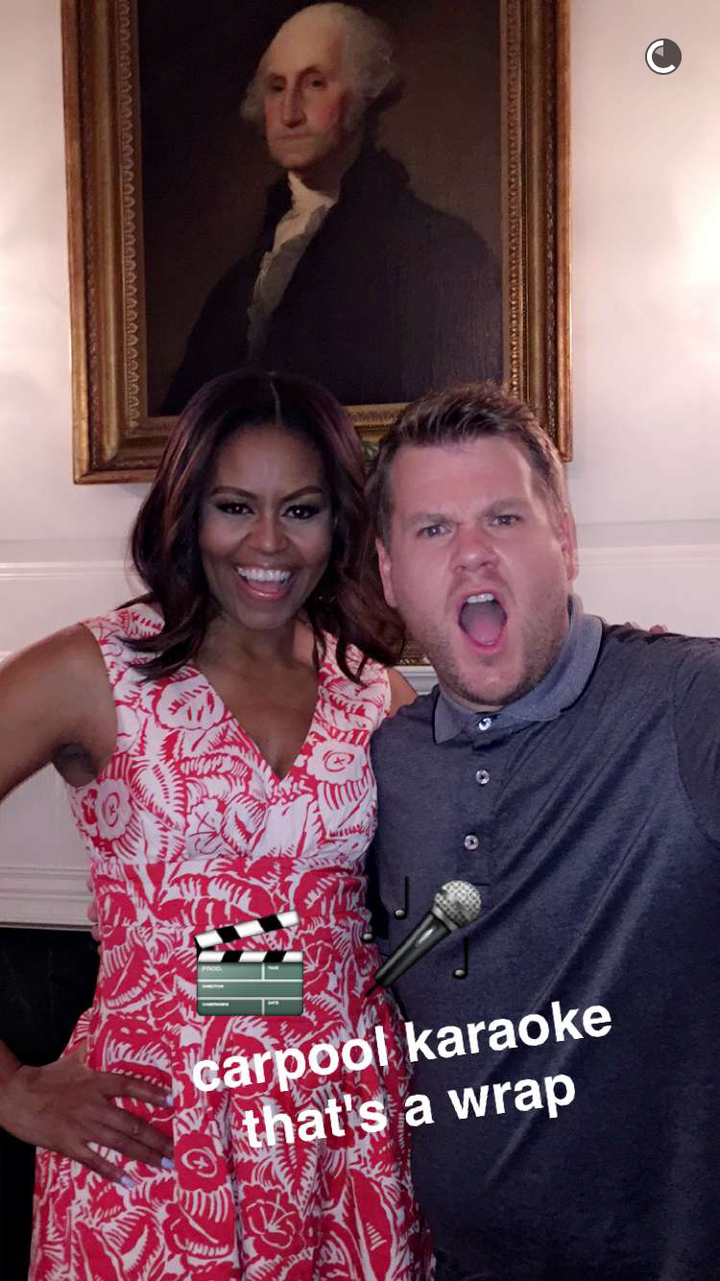 She let creators of "The Running Man Challenge" do the viral dance in The White House.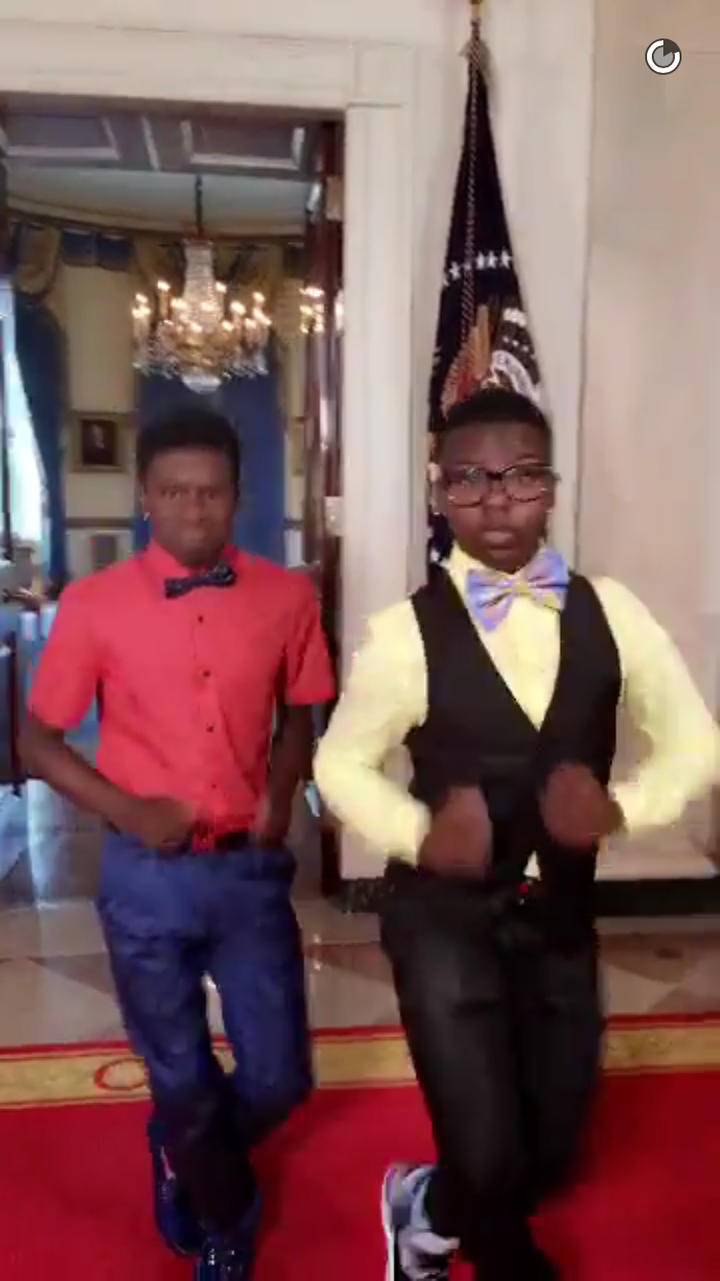 She already knows which filters elevate her inner glow.
And this is only day one, people. Add her on Snapchat and get your life!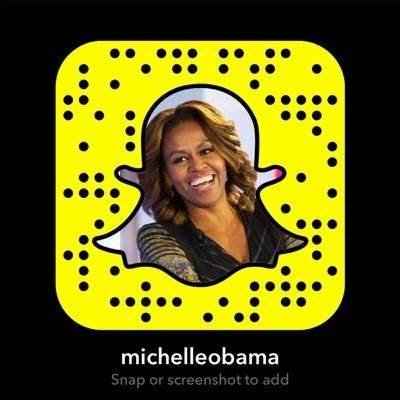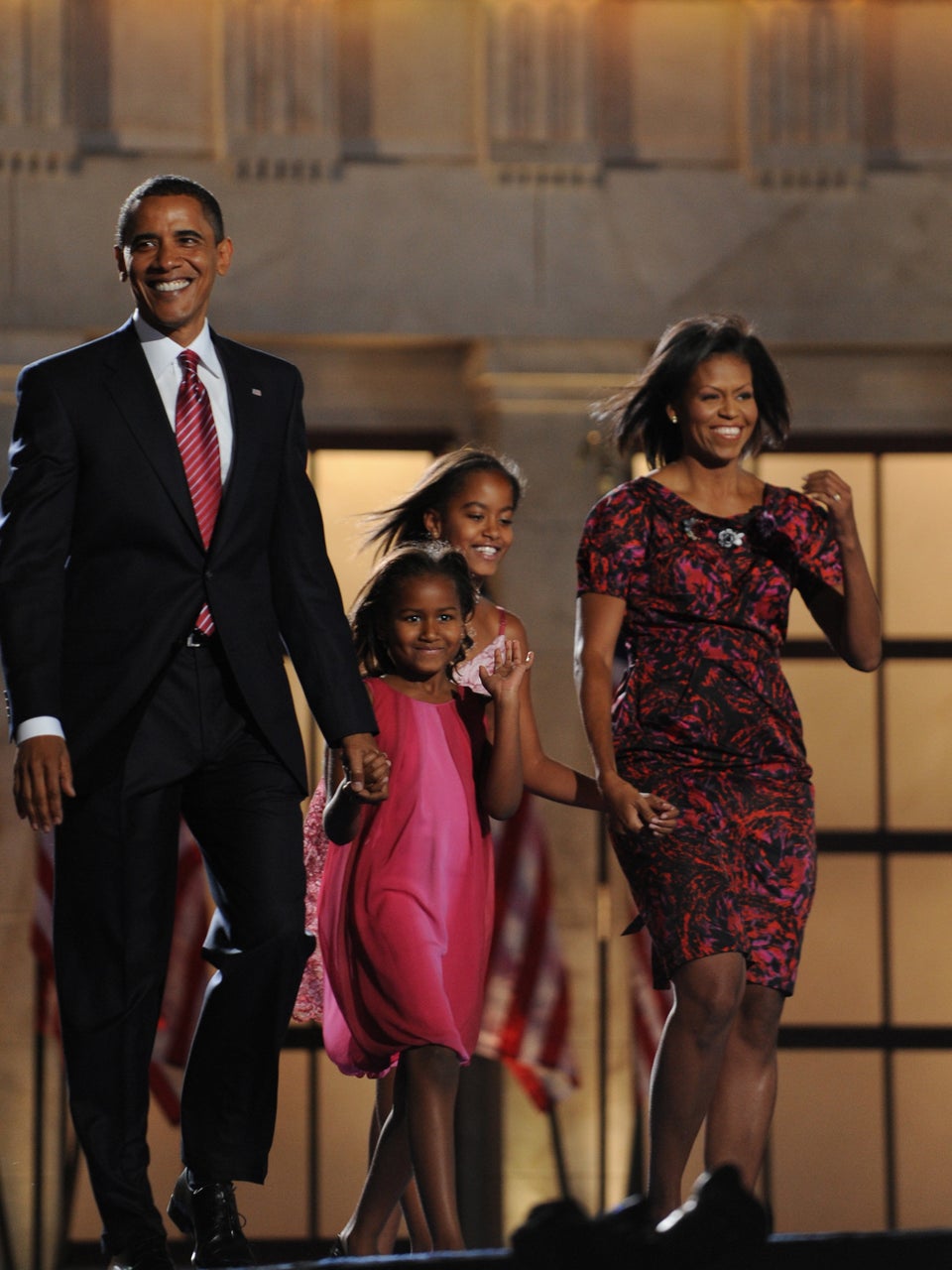 Michelle Obama's 52 Best Outfits