 With all the attention being placed on the Latino vote, possible Hispanic vice-president candidates, and the support of influential Latino leaders in the 2012 election cycle, we have to ask, is 2012 paving the way towards the first Latino president? If so, who could it be?
"This is really a testament to the degree to which both parties recognize that the Latino vote could determine the outcome of the national election," Stanford University political scientist Gary Segura told The Huffington Post. "I think the Democrats want the stagecraft of having not only a Latino officeholder but, in fact, the mayor of the second-largest city in the United States, and the second largest Spanish-speaking city on Earth, to be the person who stands at the podium on each night to call the convention to order on national television. The stagecraft clearly is intended to help build support in that community."
Beyond Rubio and Villaraigosa, Democrats and Republicans alike are seeing the Latino handwriting on the wall.
"Both parties understand that the future of their parties is in large part in the hands of the Latino voters," University of South Florida political analyst Susan MacManus told the Huffington Post, "because it is the fastest-growing demographic and becoming very politically active."
The question is when will one, or both, put a Hispanic on the ticket.
"I don't think it's too early," Rodney Hero, Latino and ethnic politics analyst at the University of California, Berkeley, told the Huffington Post. "I can imagine that there will be a kind of building up and kind of incremental steps toward that. Who this would be exactly in 2012 it would be hard to pinpoint, but I would not be surprised to see in 2012 a reasonably good chance of a Latino vice president."
The Republicans may be in a better position to act on it.
Although he's only a freshman senator, Rubio is a formidable package -- telegenic, articulate, passionate and a Tea Party favorite with national stature. Plus, the chance that he could give the Republicans an advantage in the battleground state of Florida could play a major part in picking him.
"My guess is that someone like Rubio would be more attractive simply because of being from Florida," Hero said, "for electoral college kind of considerations."
In addition, the Republicans have two newly elected Latino governors -- Susana Martinez of New Mexico, and Brian Sandoval in Nevada.
Neither of them, though, may wield enough clout to catapult them onto a national ticket this year.
"Susanna Martinez of New Mexico -- she is, I think, not a good sell as a national candidate," Segura said. "She's not nearly as dynamic as Rubio is. Brian Sandoval, the governor of Nevada, I think is a disastrous candidate as a national candidate. For two reasons: He didn't draw much of the Latino vote in his state. So the idea that he would help Republicans improve on their percentage there is a reach. And, secondly, while he was running he gave an interview in which he said, on camera I believe, that he wasn't worried about anti-Hispanic racism because his children looked white. That would make a shockingly effective campaign ad for an opponent."
But Segura, who is also a co-founder and principal of the national polling firm Latino Decisions, said that doesn't necessarily make Rubio the perfect pick.
The Democrats, though, lack charismatic Hispanic powerhouses with national prominence.
"I think Democrats have plenty of people, but they haven't gotten elected to statewide office," Larry Sabato, director of the University of Virginia Center for Politics, told The Huffington Post. "I don't think being mayor is enough, or being in the House. It's tough to take a national job if you haven't been governor or senator."
That makes it more difficult for the Democrats to field a credible contender. Most names that come up involve players who are seen as either too young, or -- in the case of former Secretary of Housing and Urban Development Henry Cisneros, ex-Transportation Secretary Federico Prestileo, formert New Mexico Gov. Bill Richardson and current Secretary of the Interior Ken Salazar -- too outdated.
"I just think people have an expiration date, politically," Sabato said. "They're yesterday's men -- not because they're bad people, but because they've done their thing. They've cycled in and cycled out. I just don't see them coming back."
Thirty-something Texas twins Joaquin and Julian Castro -- especially Julian, the mayor of San Antonio, Texas -- are seen as bright stars among the Democrats. But both fall into the too-young, and lacking-in-national-experience, category. The same is true of Villaraigosa, said Hero.
"My guess is that it's too early for some of them in terms of their national visibility," he said. "I mean, I would think as attractive as I think all those individuals are as candidates, I don't know that they have sufficient visibility at this point for the Democrats to say okay. We can maybe look four years in the future and we might well see that one or more of those names have risen."
Again and again, though, the political analysts named Rep. Xavier Becerra (D-Calif.) as a player with potential.
"Becerra has a number of things going for him," Segura said. "He's thought of as a clean politician. So he doesn't have any of those sort of skeletons in the closet. He's part of the House Democratic leadership already. He's part of the team negotiating the budget, the deficit reduction thing which failed. So he's trusted, I think, within the party. He's good looking. He's young."
Of course, the unexpected happens frequently enough in politics. Careers long thought dead are suddenly resurrected (former House Speaker Newt Gingrich comes to mind), and relative unknowns ride an unforeseen wave into office.
"Looking back at 2008, [President] Barack Obama was hardly on the horizon at that point," Hero said. "Barack Obama was given a prominent position at the Democratic convention a few years before. And so one could imagine that that could be a starting point for Villaraigosa."

TAKE A LOOK AT LATINO POLITICIANS AND POSSIBLE FUTURE PRESIDENTIAL CANDIDATES: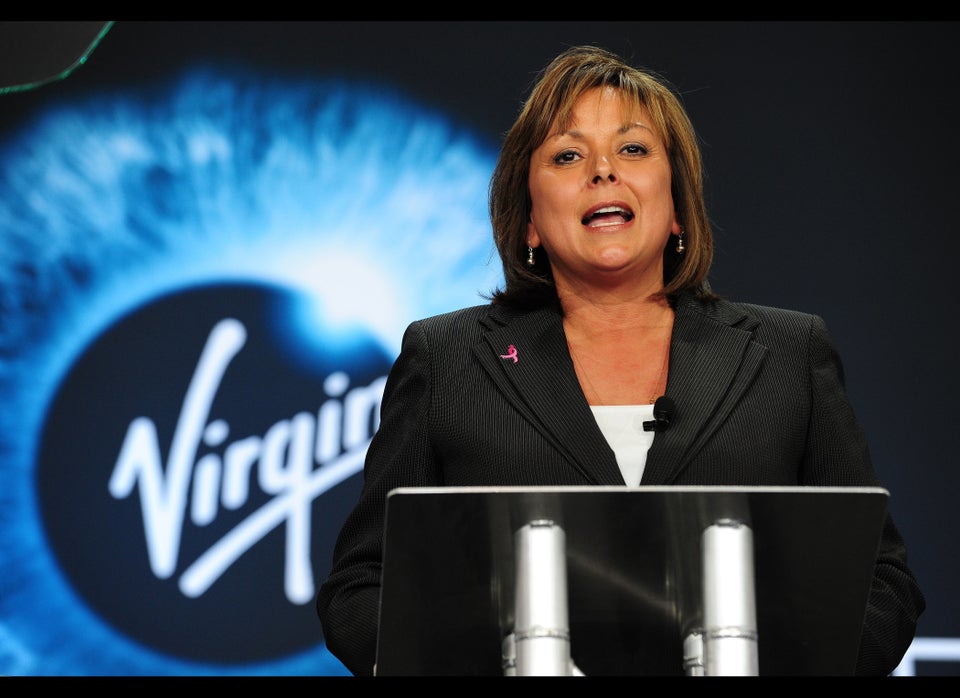 Leading Latino Politicians
Popular in the Community