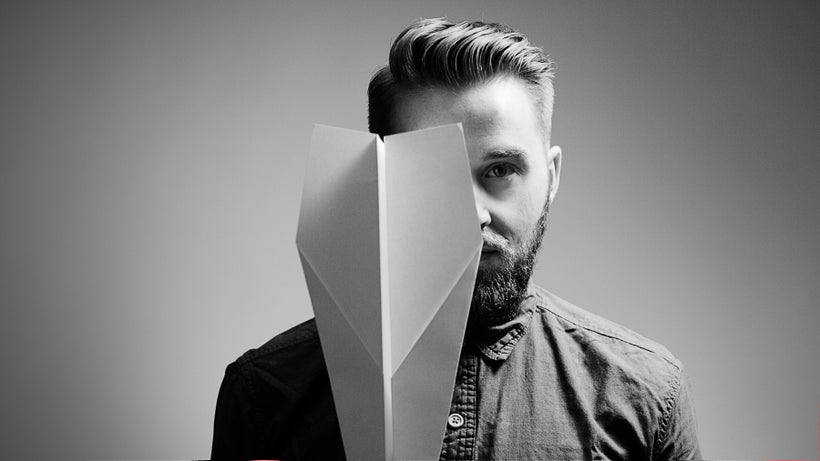 Earlier this summer I was introduced to GRAMMY®-nominated singer/songwriter Seth Glier, an artist who creates music that is relatable and catchy yet emotionally driven. It's been two years since the world was given his critically-acclaimed release, If I Could Change One Thing, and now Glier is back with a new album titled Birds (out this Friday) that is stunning from start to finish. Writing of the album began back in 2016 when Glier gave a TEDx Talk in which he discussed how gratitude is not a state of peace or arrival, but a bitter battle for balance and reason. It has since evolved into an 11-track album that touches on a variety of topics from personal hardships, like the passing of his brother Jamie, to social issues like fracking and the death penalty.
Fans were dazzled with the beautiful music video for "I'm Still Looking," one of my favorites from the album, but have eagerly been waiting to hear more. Well, look no further! Today we are thrilled to give fans a first listen of Birds, exclusively here on HuffPost. Give it a spin below!
Glier shares with us what inspired the meaning behind Birds, stating:
"This all started when I began talking to the birds outside my window. Part of me was still grieving my brother leaving this world while another part was grieving the very world I so desperately wanted him to return to. Those birds became my cowriters, my point of action, my mediators, & my friends."
It's easy to say that Seth Glier is one of the kindest individuals I've encountered, one who is wise beyond his years and creates music that truly makes people feel. Birds will be released this Friday, August 25th, and fans who are interested in catching a live performance from Glier can find him on the road soon - dates listed below!
Sept 1-3 - Kerrville, TX - Kerrville Fall Festival
Sept 7 - Fall River, MA - Narrows Center for the Arts
Sept 10 - Spring Lake, MI - Courtyard Concerts
Sept 21 - Easton, MD – Avalon
Sept 22 - Bay Shore, NY - Boulton Center
Sept 24 - Philadelphia, PA - World Cafe Live
Sept 29 - Portsmouth, NH - The Music Hall Loft
Sept 30 - Concord, NH - Spotlight Cafe - Capitol Center For The Arts
Oct 13 - Rockland, ME - The Strand Theatre
Oct 15 - Rockville, MD - Focus Music
Oct 18 – Nashville, TN – The Country
Oct 19 – Winchester, VA – Sweet Nola's
Oct 20 - Waynesboro, VA - Wayne Theatre
Oct 21 - Asheville, NC - Isis Music Hall
Oct 25 - Worthington, OH - Natalie's 
Oct 28 - Chicago, IL - Old Town School of Folk Music
Oct 29 - Marshfield, WI - Vox Concert Series
Nov 1 - Carbondale, CO - Steve's Guitars
Nov 2 - Fort Collins, CO - Fort Collins Downtown Artery
Nov 3 - Denver, CO - Walnut Room 
Nov 4 - Aspen, CO - Wheeler Opera House
Nov 5 - Pueblo, CO - Brues Alehouse Brewing Company
Nov 8 - Tulsa, OK - Woody Guthrie Center
Nov 9 - Oklahoma City, OK - The Blue Door
Nov 11 - Austin, TX - Cactus Café
Nov 12 - Houston, TX - Midtown Arts & Theatre Center
Nov 16 - Boston, MA - Club Passim
Nov 19 - Portland, ME - One Longfellow Square
Nov 25 - Pomfret, CT - Vanilla Bean Café
Nov 26 - Saratoga Springs, NY - Caffe Lena
Nov 29 - Lancaster, PA - Tellus 360
Nov 30 - New York, NY - Rockwood Music Hall
Dec 1 - Northampton, MA - Iron Horse Music Hall
Dec 2 - Northampton, MA - Iron Horse Music Hall
Dec 28 - Ann Arbor, MI - The Ark
Jan 27 - Franklin, MA - Circle of Friends Coffeehouse
March 10 – Teaneck, NJ – Ethical Brew
March 23 - Marblehead, MA - Me & Thee Coffeehouse
Calling all HuffPost superfans!
Sign up for membership to become a founding member and help shape HuffPost's next chapter
This post was published on the now-closed HuffPost Contributor platform. Contributors control their own work and posted freely to our site. If you need to flag this entry as abusive,
send us an email
.