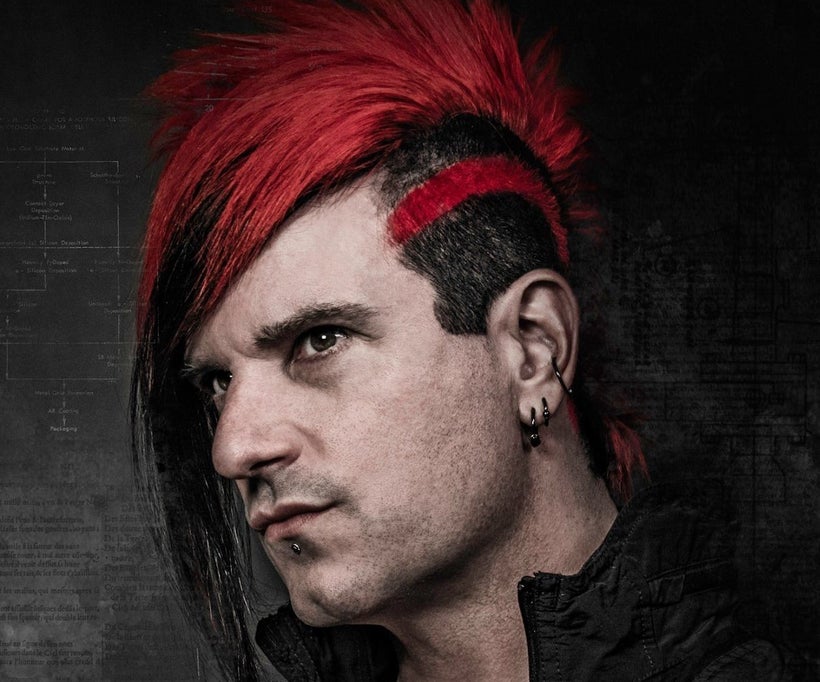 The Detroit-based producer and all out visionary of hard edge electronic music Klayton has been taken the past couple years to re-introduce the world to his back catalogue under all of his countless aliases while also producing new material from all of those same monikers. With the Circle of Dust project, Klayton molds the aesthetics of metal and electronic production with a touch of industrial. After a nearly 20 year hiatus, he's bringing the Circle of Dust story back with a new album Machines of Our Disgrace, now available through his FiXT imprint. And following the release, we have the first look of the lyric video for the Circle of Dust ballad "Outside In", along with a short Q&A with Klayton about the song and album.
What's the story behind the track "Outside In"?
Well I won't impose what I wrote the song about specifically upon the listener because I think it's important each person pulls from a song what THEY think it means or how it applies to their own lives or situations. I can tell you I wrote it 30,000 feet in the air, during a flight home. I was looking out the window viewing the earth in a way we don't often get to see it and the reality of my own mortality hit me harder than usual. It was one of those rare times where I write lyrics for a song before I even have a vocal melody in place.
This is your return to Circle of Dust. What different about the new album in comparison to the string of albums from the 1990s?
Hopefully a little and a lot. I'm hoping that a little has changed in the sense that I wanted to stay true to how I made my original albums in the 90s, as far as the feel and aesthetic. I hope it has changed a lot in the sense that I know how to produce a lot better than I did back then. The mixes are bigger, meaner, clearer and maintain a modern sound while still remaining true to my original Circle of Dust vibe from those early albums. 
What's the underlying story being told with "Machines of Our Disgrace"?
A lot of the album sounds like i'm writing about science fiction, but the reality is most of it is science fact. Genetic modification, gene-hacking and technology replacing part of our own humanity. Richard Brautigan wrote a poem in 1967 called "Machines of Loving Grace" where he envisioned a world where man would make machines to sustain us and relieve us of hard labor. He believes due to these machines efforts, we will end world hunger and would have world peace. Take a look around. Our technology has advanced with incredible strides since then and i'm afraid he's way off. Our technology DOES make things better and makes life simpler, but you simply can't have the good without the bad. It has brought out the darker side of the human personality and made it very simple to convey it instantly, worldwide for anyone willing to listen. This isn't a preachy album but simply me working through some things I've learned over the last few years that should have people a little more concerned than they appear to be in our current cultural climate. Sadly people are more interested in what dress Kim Kardashian is wearing than the CRSPR/CAS9 gene editing kit that has been in global headlines for awhile.
Calling all HuffPost superfans!
Sign up for membership to become a founding member and help shape HuffPost's next chapter
This post was published on the now-closed HuffPost Contributor platform. Contributors control their own work and posted freely to our site. If you need to flag this entry as abusive,
send us an email
.