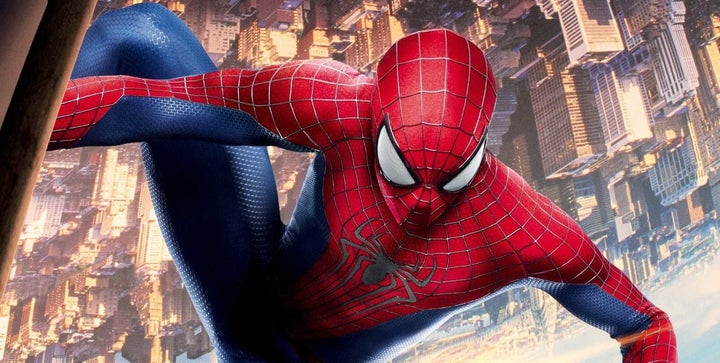 Our Spidey senses aren't tingling anymore.
Another tease appeared to make a reference to Spider-Man's high school, Midtown High, aka Public School 108:
And there are other mysterious images as well:
Though the account is unverified, its high-profile followers seemed to confirm its legitimacy. Reportedly, these included Jason Stamey, who has worked in casting on the Marvel movies, and Ryan Stankevich, vice president of global publicity for Disney.
Despite all that, according to "Guardians of the Galaxy" director James Gunn, it appears it may just be a big ruse:
Then, just to make sure there was no confusion, he tweeted out basically the same thing again, clarifying why he's the one denying the account:
Reps for the Russo brothers said they're filming and unavailable for comment, and the Twitter account doesn't seem to be replying to anyone who has questions.
But if it's not the Russo bros, who's behind all these mysterious tweets? It's pretty obvious, isn't it?
It's Loki! The God of Lies!
Ha! Nice one, Loki! You were obviously mad you got cut from "Avengers: Age of Ultron" and devised this diabolical plan to waste our time like director Joss Whedon wasted yours. Well played, sir. Well played.
Or, you know, it could totally be someone else. The mystery continues ...
PHOTO GALLERY
Photographer Imagines What Superheroes Would Look Like Retired
To subscribe to our HuffPost Entertainment WhatsApp account:
1. Download WhatsApp on your phone.
2. Save this number, 347-334-1794, in your phone's contacts.
3. Text "POP" to that number via your WhatsApp account.
You can unsubscribe at any time by texting "STOP" to the same number.
REAL LIFE. REAL NEWS. REAL VOICES.
Help us tell more of the stories that matter from voices that too often remain unheard.