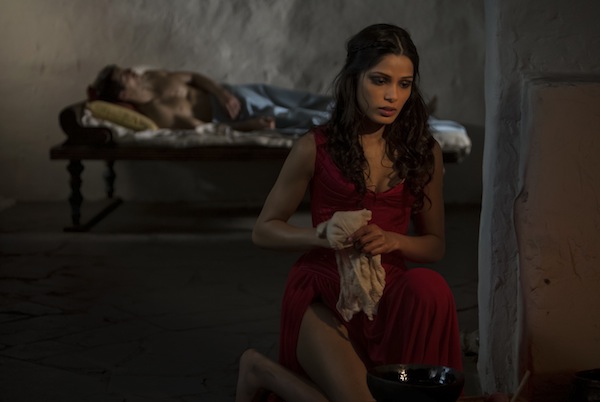 As someone who was completely blown away by Tarsem Singh's The Fall back in 2006, I'm eagerly anticipating his next venture titled Immortals, a 3D action adventure to be released on 11-11-11.
Never one to leave his fans disappointed, Tarsem is the visionary genius who brought us REM's video "Losing My Religion", the dual markets Pepsi commercials "We Will Rock You" featuring Enrique Iglesias and Egyptian superstar Amr Diab separately, as well as the Jennifer Lopez starrer The Cell.
Below is a first look at the trailer for Immortals, the Greek adventure from Relativity Media. And if you need any further reasons to put this film on your must-watch list for the fall, Freida Pinto wearing that gorgeous red Grecian goddess dress above should prove sufficient.
Photo by Jan Thijs © 2010 War of the Gods, LLC
Popular in the Community