Now we know why Chandler couldn't be there.
(Sorry, we're not talking about the meatball sub kind of saucy, Joey.)
"Did you all sign contracts saying that you wouldn't sleep with each other?" asks Bravo's Andy Cohen to the cast.
This is "the one where you hear nothing but crickets" since it appears no one knew how to respond.
"David, say something," jokes Phoebe Lisa Kudrow to a rarely speechless Ross David Schwimmer.
Of course, it's not a true reunion since Chandler Bing Matthew Perry will reportedly be in London for his play, "The End of Longing" (which couldn't be more ironically titled since we've waited years for this). But at least it'll still be cool for NBC to ask the rest of the cast, "How you doin'"?
NBC's tribute to James Burrows airs Feb. 21 on NBC.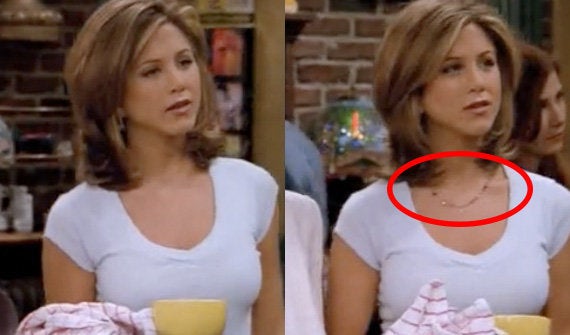 "Friends" Goofs To Watch For

Popular in the Community