For women who prefer non-hormonal birth control and don't want to invest in a long-term method like the IUD, the newest version of the diaphragm -- the first update since the 1960s -- just hit the market.
While older versions of the diaphragm required visiting a doctor to get sized, the new Caya model, which was approved by the FDA last fall and is already available in Europe and Canada, is one-size-fits-all -- no pelvic exam required.
To use, insert the diaphragm into the vagina the same way you would a tampon (see video above). The diaphragm, in combination with a contraceptive gel, acts as a barrier that prevents sperm from entering the uterus. As is the case with many other birth control methods, the diaphragm only protects against pregnancy. Women should still use condoms to guard themselves against sexually transmitted diseases.
Although diaphragms have been around since they 1800s, only a small percentage of U.S. women currently rely on them for contraception.
"Diaphragms haven't really been marketed to women in recent years," Dr. Vanessa Cullins, vice president of external medical affairs at Planned Parenthood told The Huffington Post. "Women are generally not very aware of diaphragms as an option."
In 2010, only 3.1 percent of women had ever used a diaphragm for contraception, compared to 93 percent of women who had ever used a male condom, and 82 percent of sexually active women who had ever used the pill, according to The National Survey of Family Growth.
Increasing women's access to and options for birth control can only be a good thing, but it's worth noting that the new Caya method isn't as effective as the pill or the IUD. With typical use, diaphragms are 88 percent effective, while the pill is 91 percent effective and the IUD is 99 percent effective.
"IUDs also don't require women to remember to do something every day, or just before intercourse, or once a month, or even every three months to prevent pregnancy," Cullins said. "Once an IUD or implant is inserted, you can pretty much just forget about it."
But that doesn't mean diaphragms don't have a place: "The best birth control method is that which meet a woman's needs, and those needs can change throughout a woman's life," Cullins said.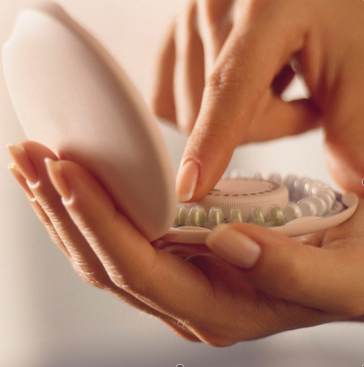 10 Things To Know About Birth Control